27 October 2015
Beauty will save the world. Or maybe me.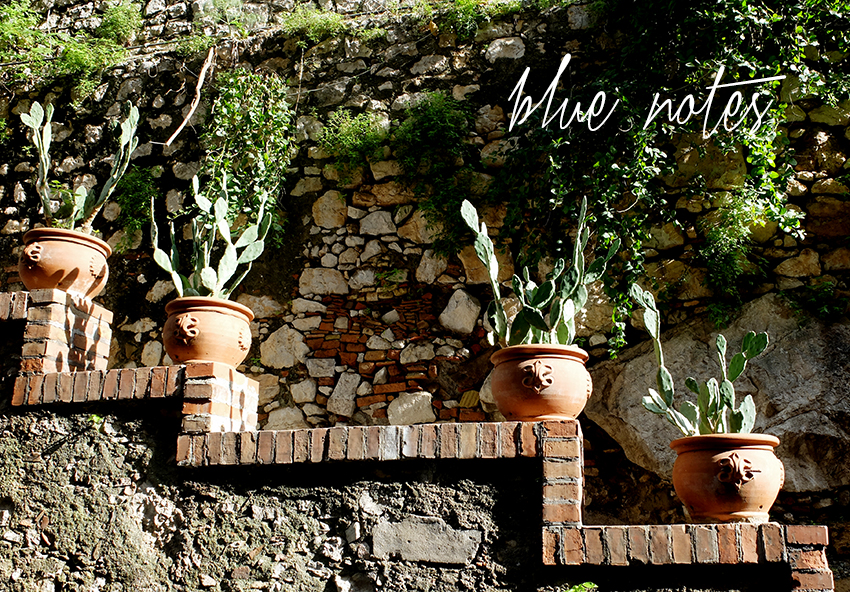 "Beauty will save the world". A well-known quote that you certainly have heard before. But these words by Dostoevskij were spinning into my mind in the last days. I have just returned from a short trip to Sicily, a region where there is so much beauty. Unfortunately, where there is also a lot of carelessness and mess. But these three days made me think and have put me into a new positive mood, the same way the glorious beauty of a city like Catania shines through some of its dirty and shabby buildings.
For quite some time I did not wrote personal posts, because I have to confess that after six years, I had started to feel a bit of a "blogger's block". Little irony available, tons of bitterness. And until September, with the old blog's design still online, I always thought of myself as underdressed. Just as everybody else was dancing in gowns at the party and I was showing up in a bathrobe.
Besides the fact that I spent months asking myself "what's the sense of having a blog today?". I had always thought that the proliferation of blogs in recent years was not a "danger" but an opportunity. I thought that we, the bloggers, would encounter some sort of natural selection, where, not the strongest but the most interesting blogs, survived. My blog, as you know, has also become a job for me, as it is for many other girls. The problem, however, is that I found myself involved in a career where the competition is no longer "natural". It is not based on the content you produce but too often you are only judged by numbers. Numbers, numbers, followers, likes, that's what it is all about for too many people in this business. At some point I had enough of this obsession.
While I was in Sicily three girls left lovely comments on my Instagram saying that I was visiting the city they lived in. They reminded me that behind all those numbers, there are real people, with their own lives. Sure, as long as the followers do not come from a 26$ for 1000 fake profiles deal.
During these three days I also met a wonderful man, he is 75, and he loved to talk about his intense life and surprised me with a "I wouldn't change a thing about what I did." I admired him. Because would you say the same? Not me. I've made mistakes. I'm aware of what they are, this is always the most important step to take, but if I had a time machine I would definitely and immediately run back and change lots of things, particularly concerning my job.
But now I am back blogging with a renewed optimism and a new awareness of myself (as a blogger). Because I know beauty will also save me.
photo by me / Taormina