30 December 2015
Looking back on 2015…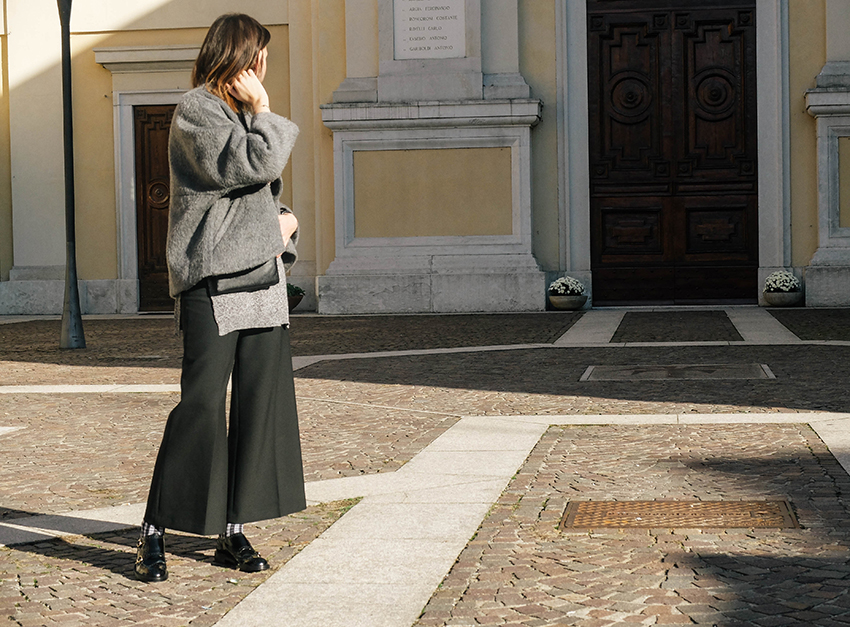 Farewell 2015. Luckily this year is coming to an end since if I'm honest with myself and with you – although I should write that everything was amaaazing because that's what we are used to read now, that everything is always perfect – for me it was not a totally positive year.
Never before have I felt such a lack of motivation, stimulation and especially of creativity. And creativity is lifeblood for this job, which is based on words and images. Which should create some new inspiration. This year has been difficult as ever for me to find, especially on the web, especially on magazines and blogs, something that really excited me, that intrigued me, that taught me something new. Today dealing with fashion (or lifestyle) means sharing the same things all the time, the same point of views. Or rather the lack of them.
Because nobody cares to express a personal statement any more. It 's all about tutorials, "best of" articles, trends, and posts that sounds like endless lists. With images that look all the same (yes, Instagram I'm thinking of you!). A total absence of real emotions, if not exaggerated ones, fake ones or those related to shopping, "omg my new bag!!" Which is fine, I'm not a snob, I do not deny that I still feel the same adrenaline and euphoria for shopping, too. But when I read an article, I would like something more. Sometimes, at least. I'm tired to read the 7 rules to have a better butt, to know what celebrities posted on Instagram, to read tips so stupid that you forget about them ten minutes after you read them (but hey, they are click friendly!). So where to find inspiration, where, how?
What once engaged me started to bore me now. And when you feel surrounded by bad inspiration you will end being uninspired as well. In 2016 I want to fall in love with the web again, with my blog, I have to find a way out and a new way to get creativity in, a new way to communicate (and to communicate with you). To get back to irony. The risk is to be invested by The Nothing. Like in the Neverending Story. We need to start dreaming again, to learn to appreciate differences in style and taste. I think that who deals with communication still has the duty to inspire people and to stimulate a discussion. I'm tired of blogs being forced to look all the same in order to achieve success.
Style blogs (like this one) deal with frivolous topics, but they can do it with elegance and grace. Blogs still can be smart.
P.S. If you can reccomend good webzines, blogs or sites please do! Maybe I could write a post on some of my favourites, what do you think?