2 March 2016
New Scents & Special Editions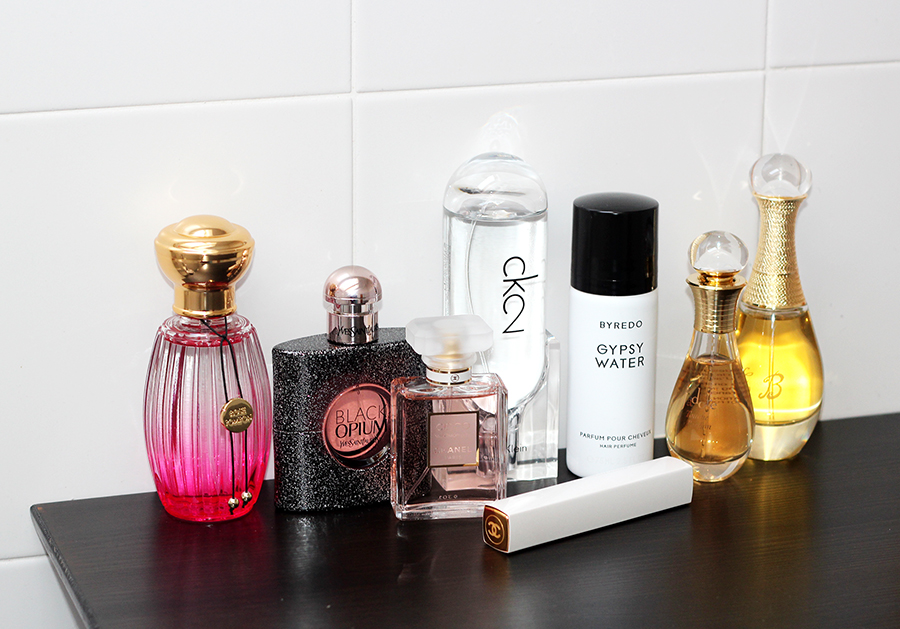 1 | ck2: if there's a scent that reminds me of my 90's it's ck one. I used it, all my friends had it. And we wore it with 501 and adidas gazelles. Now this is the new scent: ck2, still gender less, still fresh and very recognizable. With a nice minimal and upside-down bottle.
2 | Byredo Gypsy Water Hair Perfume: if you love Byredo's scents (and it's impossible not to) this is a new spray version for hair. I love the idea! There's one for Gypsy Water and also for Bal d'Afrique and Blanche.
3 | Annick Goutal Rose Pompon: officially my new scent for Summer. And for Spring. Oh well, I'm already using it now. If you like to smell roses this one is for you. Rose Pompon is so fresh and delicate. I never get tired of it.
4 | Chanel Coco Mademoiselle + Touche De Parfum: Coco Mademoiselle is a fresh scent but with a strong character, as all Chanel perfumes.And there is a new limited edition, the "Touche de Parfum", a stick version that looks like a gloss with a luxury suede case. Perfect to carry around in your bag or for travel.
5 | YSL Black Opium Nuit Blanche: third and last one arrived in the Black Opium Series. They're sweet scents with a rocking mood. This one has silver glitter on the bottle.
6 | Dior J'adore L'Or + Touche de Parfum: for all J'Adore scents you can add "Touche de Parfum", you just need one or two drops before spraying J'Adore and it will transform it into your personal J'Adore. You have to try it.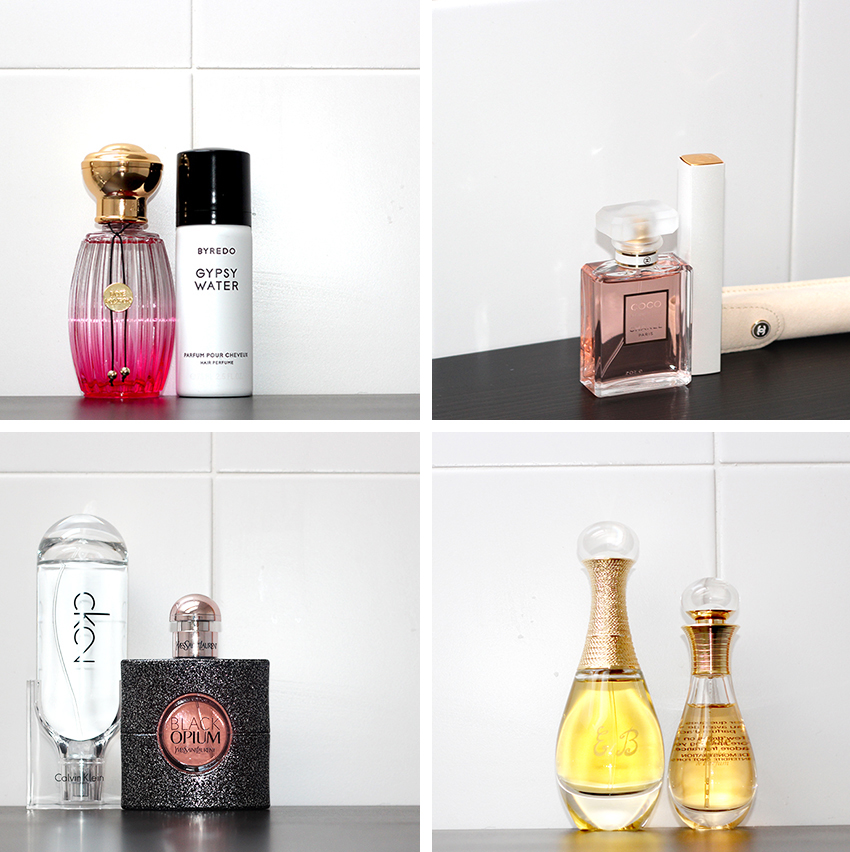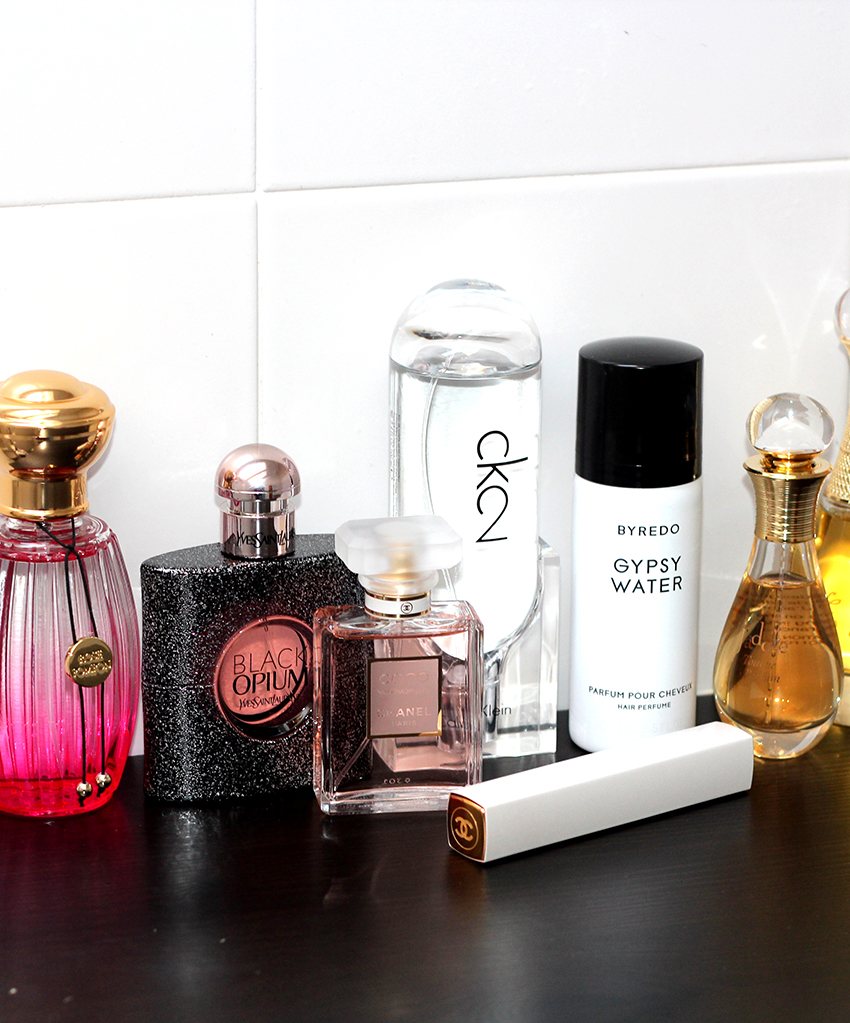 All photos by me | BlueisinFashionthisYear.com