10 March 2016
Pantone Beauty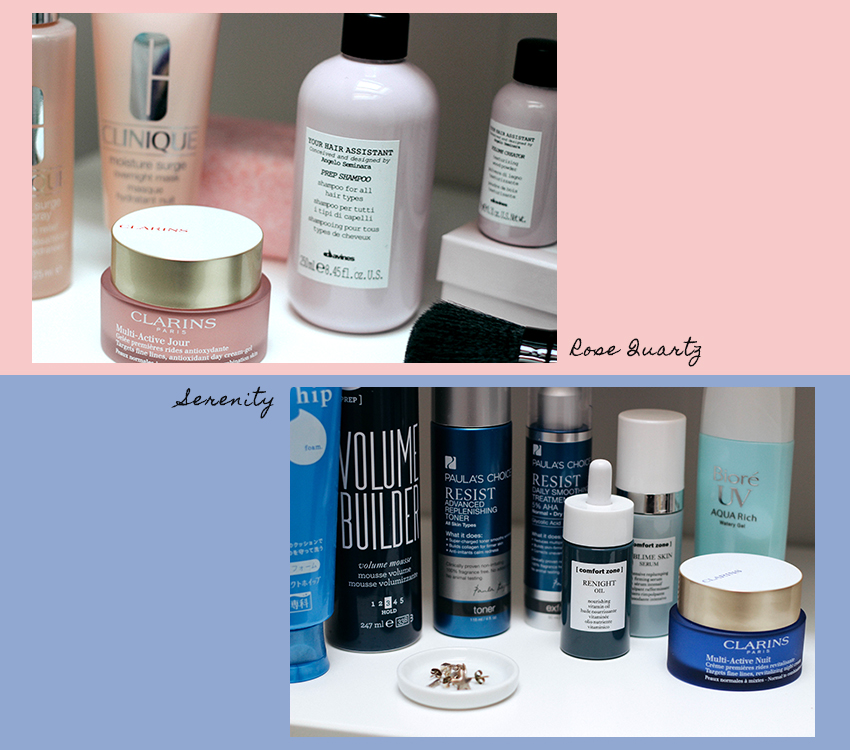 Do you ever organize your beauty shelf based on the colors? I do, I like to order products for face and body lining them up creating chromatic palettes. This time I realized that I'm using several blue and pink products right now, so I created my own "Pantone areas".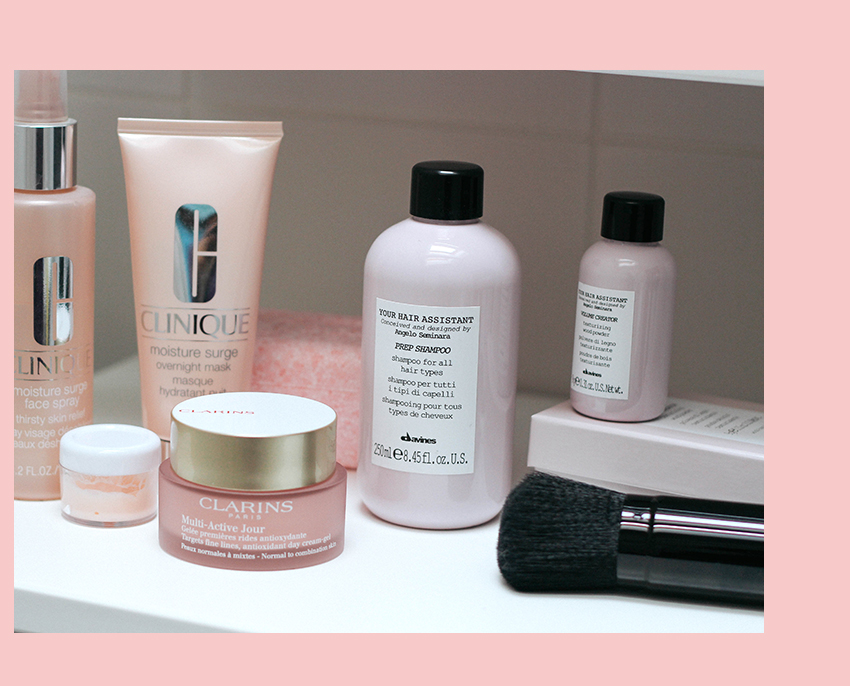 PINK |
Clarins Multi-Active Jour: a face cream for the day (with SPF 20, thank you!) dedicated to the ladies in thirties (if you are 27, you can still use it, huh!). It's soft, light cool, even to keep below foundation it does not peel off. Hydration is good and is not too rich so I can still use it when it gets warmer.
Davines Your Hair Assistant: "Your Hair Assistant" is the new line created by the Davine's artistic director Angelo Seminara. It consists of seven products for a perfect hair ritual, in salons and at home. And there's even a brush for hair that looks like a kabuki for mineral foundation. You can use it to apply the texturizing powder to give volume to your hair. Volume, did you say? One thing I'm always in need. And I must say that doing it this way is quite unusual, delicate and fun.
Clinique Moisture Surge: this mask (which can be used as a night cream) and face spray (so good when it gets hot in Summer! Or for airplanes.) are products I buy over and over again.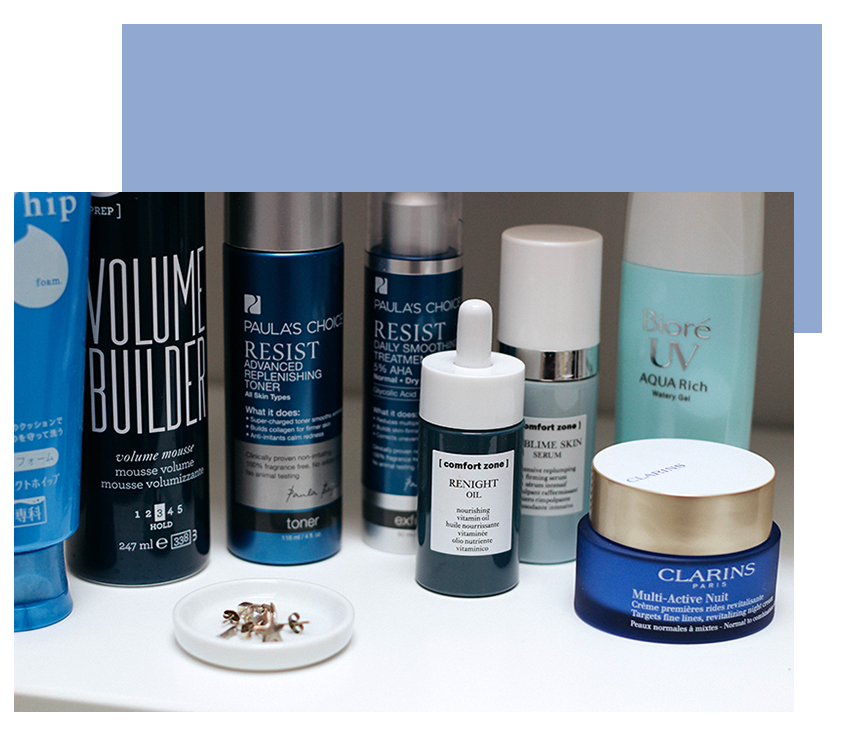 BLUE |
Clarins Multi-Active Nuit: sister of the pink one, for "night". Still fresh, still with good texture.
[comfort zone] Renight Oil: usually I do not like face oils that much because some tend not to be absorbed completely and to remain too greasy. This is not the case. Renight Oil is pleasantly velvety but absorbs well. It is a multivitamin facial oil that nourishes and repairs. Good for dry skin, but also after the sun (so it's good basically for any season). I use it at least once a week. It contains macadamia oil, sesame, rice and organic goji berries oil. As all the comfort zone products are silicones free and with 97.5% natural ingredients. This is a great line that combines effectiveness and great ingredients. Small tip with for the day with face oil: super soft effect if you add a drop (but only ONE!) mixing it into your foundation.
Paula's Choice Resist Line: Paula's Choice is my brand to go for chemical exfoliants. Highly recommended the really make a difference on your skin quality.
Photos & editing by me | BlueisinFashionthisyear.com