5 April 2016
Blue Note – April 2016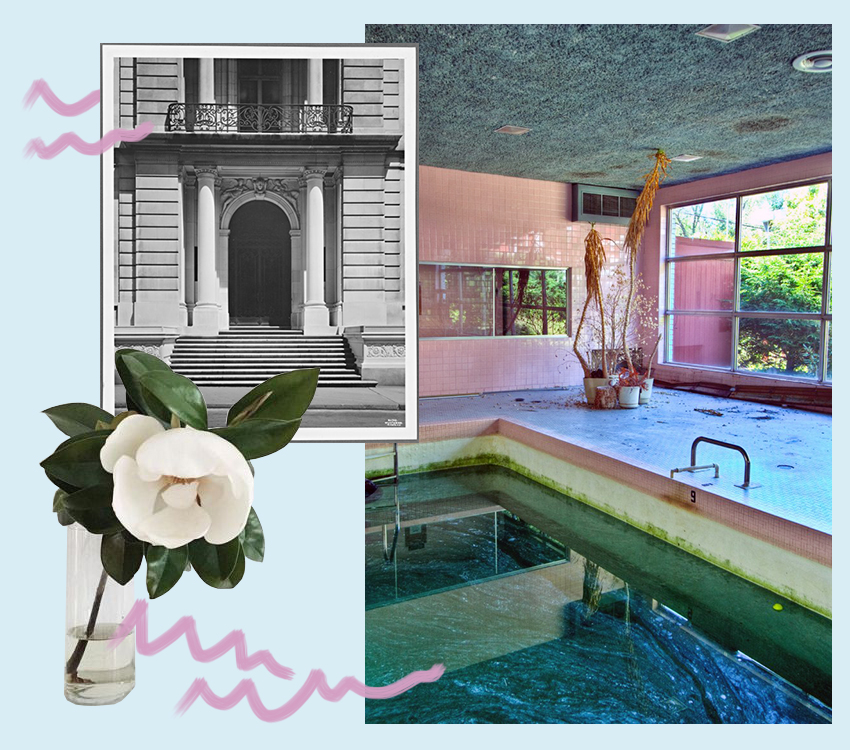 A mix of personal thoughts.
A book about living a creative life: I bought and read "Big Magic" by Elizabeth Gilbert. The book comes with an horrible cover. The subtitle "creative living beyond fear" makes me think of one of those self-help manuals that I am not a fan of and I never read. And Gilbert is the author of "Eat Pray Love", a novel that I didn't liked and that I disliked even more when it was transposed into a movie. It is full of (American) clichés on the other countries in which it is set. One of the scenes that I remember causing me great laughter was showing a lunch in Italy where pasta, meat, vegetables and all the dishes were presented and served together and simultaneously on the table. But sorry, dear Hollywood friends, that's not they way we eat in Italy. We serve the dishes with an exact order, one by one… But I digress. I said that I read this book about "creativity" and that it could have all premises for a book not meant for me. But well… I enjoyed it a lot. I had read good reviews and in fact Elizabeth Gilbert manages to treat the subject in a very good way, telling lots of anecdotes, many of them are her personal ones, and tips that really are useful or pleasant to read. If you have, or dream of having a creative job, or if you simply are passionate on something creative – playing table tennis, playing the violin, painting, dancing  – I recommend it. It motivates to not give up, not to fall into the "damned artist" trap and not complaining all the time. And above all that you should not care about what other people think of your work. For Elizabeth Gilbert it took more than ten years to write and publish her first bestseller, she could have given up long time before. But she did not. Because she knew she wanted to do one thing in her life, and that's writing. And if I didn't like her bestseller Eat Pray Love you see, that's not the point, and it does not mean anything. And by the way "working hard" it's not the solution for getting your dream job/life. It's not that easy.
What's the future of blogging? And what about Snapchat? Sabrina, the well-known blogger behind afterDRK, closed her blog this March. Reopening soon a new site called Into-it Magazine. Which features wonderful photos. But just photos, with a short caption. It looks somehow like Pinterest. I am reading more and more posts and articles telling us that "blogs are almost dead". That Instagram and Snapchat are all we need now "to blog". Well, if this is the future of (style) blogs I'm taking a step back. I don't want to give up and surrender to image, Instagram's and other apps supremacy. I still want to blog, to write, to take better photos, to go a little deeper into things than Instagram and Snapchat videos can do. Yes, if all we ask from style bloggers is to show us what they had for breakfast or their new bag it might work. But what if we wanted more? I'm still convinced that we still need the written word in our lives. Even for frivoulous issues, like blogging about fashion. I still want to read what people have to say. And not just watch them talking through a bunny-ears filter.

Instagram's new algorithm. So, what changed in your Instagram feed? Are you desperate since MissFashion87 photos are not showing up any more? I don't think so, and I don't think that people even bother about the new changes. It's a problem that affects only those who use Instagram to showcase something related to their job. And in fact some bloggers paniced. Begging to "turn on notifications". Something that I'm not even considering to do on my phone, nor to ask people to do so for my profile. We have already enough notifications on our phones, I don't want to have my screen on 24/7. And yes, I may have a "like loss", you might not see all of my Instagram photos anymore. And that's sad and bad for my job. But that's life. Especially when you put your work in Mark's hands. And he is more interested in doing his own business rather than supporting yours. So that's another reason why I love my blog even more. That's my place. That's where I post what I think might be inspirational for me and for you. And there's no Mark around.
A month without buying clothes. March was an ascetic month in terms of fashion purchases. Total receipts: 0. I read this sentence somewhere a few days ago: "I'm bored of being bored by fashion". And yes I am too. I should not say it, but I am. My fast fashion purchases always leave me unsatisfied and I think I should go more for "less but better." For friends as for clothes. I also read somewhere (sorry, I read and read and then I forget where I read things) that to create a perfect wardrobe you should only choose items that match with each other. So even if you are fishing a look randomly it would turn out as a perfect consistent look. Well, that's a DREAM. Especially if you do not have a stylist living with you, along with your cook, the waitress and an infinite budget, this really is a closet-goal. A wardrobe that creates outfits by its own. Ah, so much extra time to watch videos on Snapchat!
Collage by me, photos via:
NYPL, abandonedabandoned (take a look at this site, it's focused on pictures of abandoned places, some are really beautiful, although not even shot in an "artistic way". The beauty of the ugly, so wabi-sabi).