8 April 2016
Contessa – Art Perfume by Moresque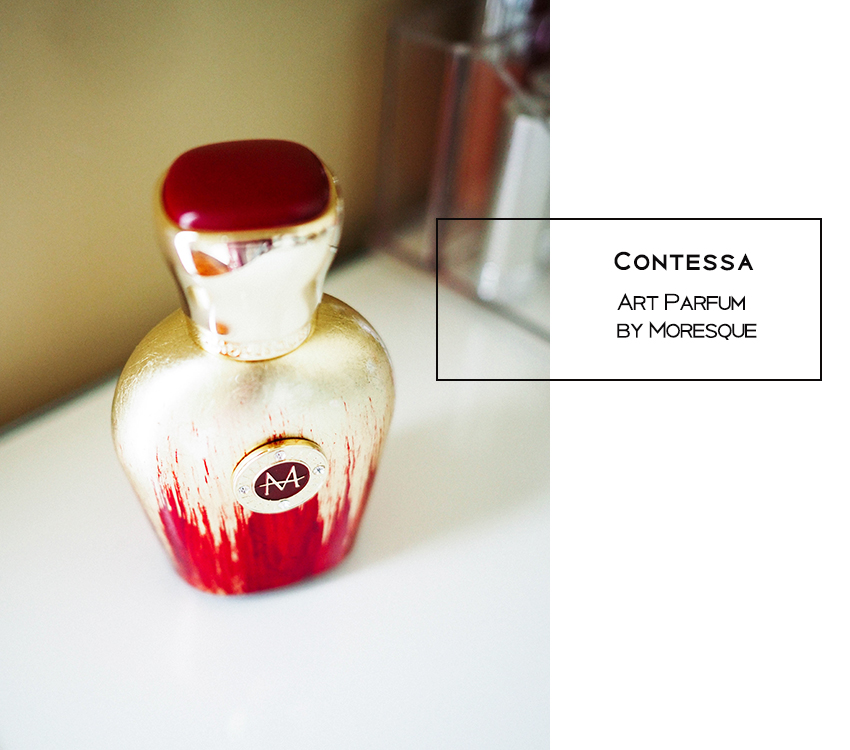 I found Moresque's haute perfumerie also during Esxence last week, but this is a scent I got to knew better. Moresque's scents are made in Italy but inspired by the Arabic world. Contessa means "countess" in Italian and this scent was inspired by a sensual noblewoman and her luxurios wardrobe, made of golden fabrics and red velvet. An olfactory portrait of an Italian noblewoman who lived during the nineteenth century in a small Tuscan village where the narrowed roads open on a landscape of hills covered with olive trees and vines. Together with Alessia, who did the drawings, we tried to imagine also a modern Contessa wearing today's clothes.
The bottle is entirely hand made by an Italian Artist, each one is a piece of art. Here you can watch a video on how it is made.
Contessa by Moresque is an Aromatic Spicy fragrance launched in 2016. The nose behind this fragrance is Andrea Thero. Top notes are pink pepper, nutmeg, bergamot and star anise; middle notes are rose, jasmine and ylang-ylang; base notes are ambroxan, tonka bean, vanilla and musk.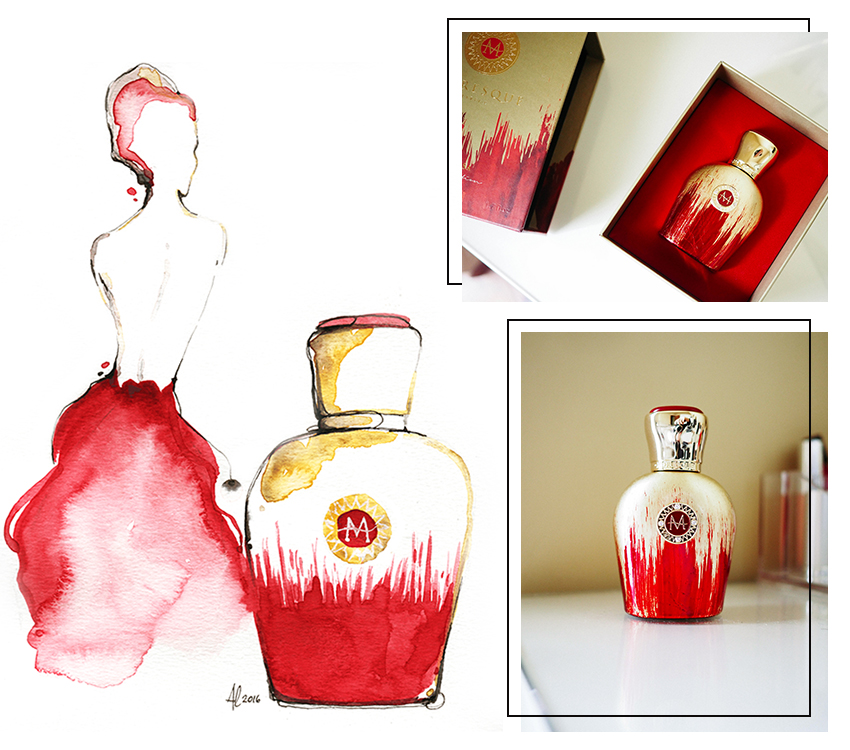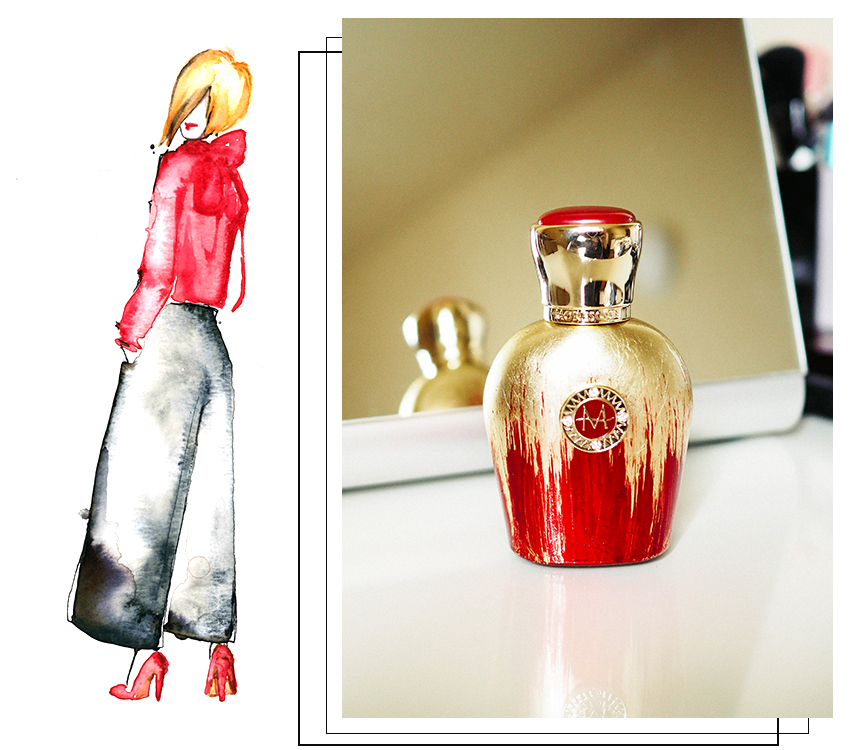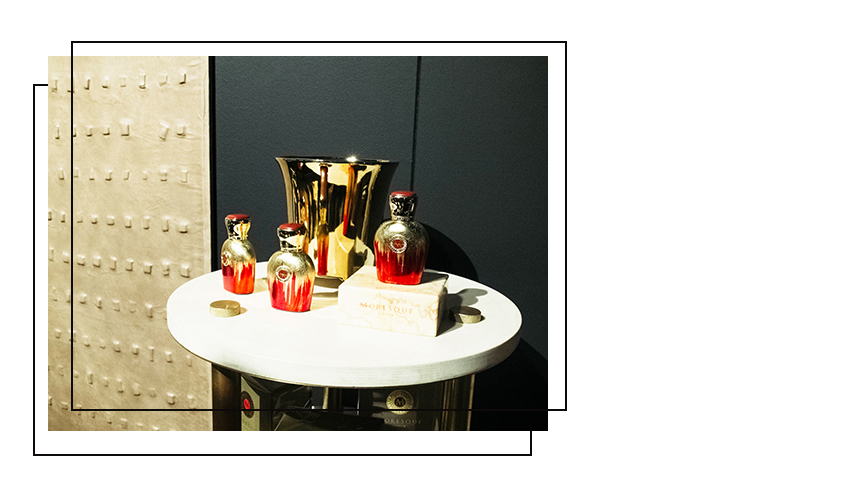 Photos & editing by me | BlueisinFashionthisYear.com
Original illustrations by Alessia Landi