6 October 2016
Beauty(Fall) – New Launches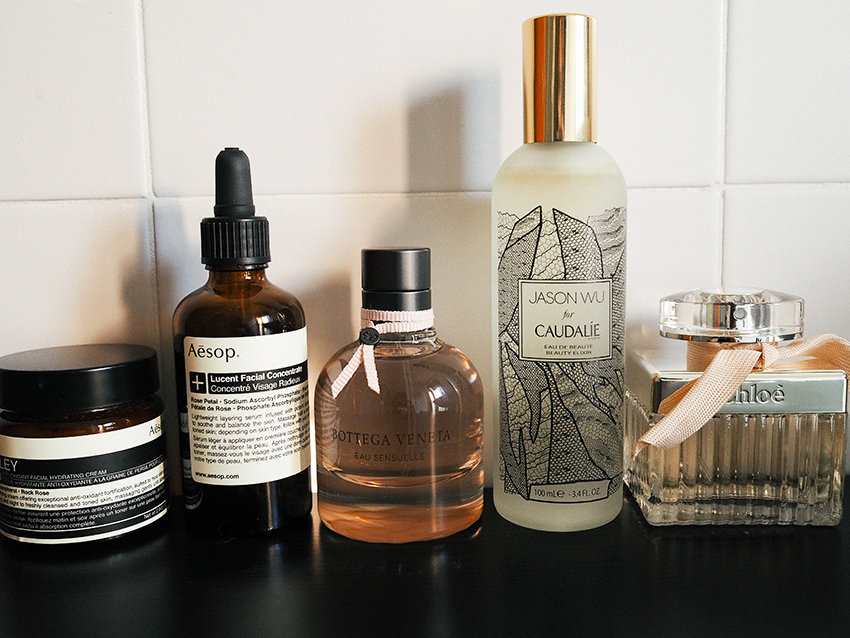 New Autumn beauty launches that I'm already using and appreciating.
AESOP Lucent Facial Contrate
AESOP Parsley Seed Anti-OxidantFacial Hydrating Cream
I still have to find Aesop's beauty products I do not like. The Lucent Facial Concentrate is a perfect serum. Not too rich not too liquid, it's my to go product for the morning. Rich in vitamins and anti-oxidants. And of course with a great but subtle scent (which is plus for me). The Parsley Seed is a richer hydrating cream, that I'm going to use more and more as the weather gets colder and my skin drier. Just lovely products, so recommended.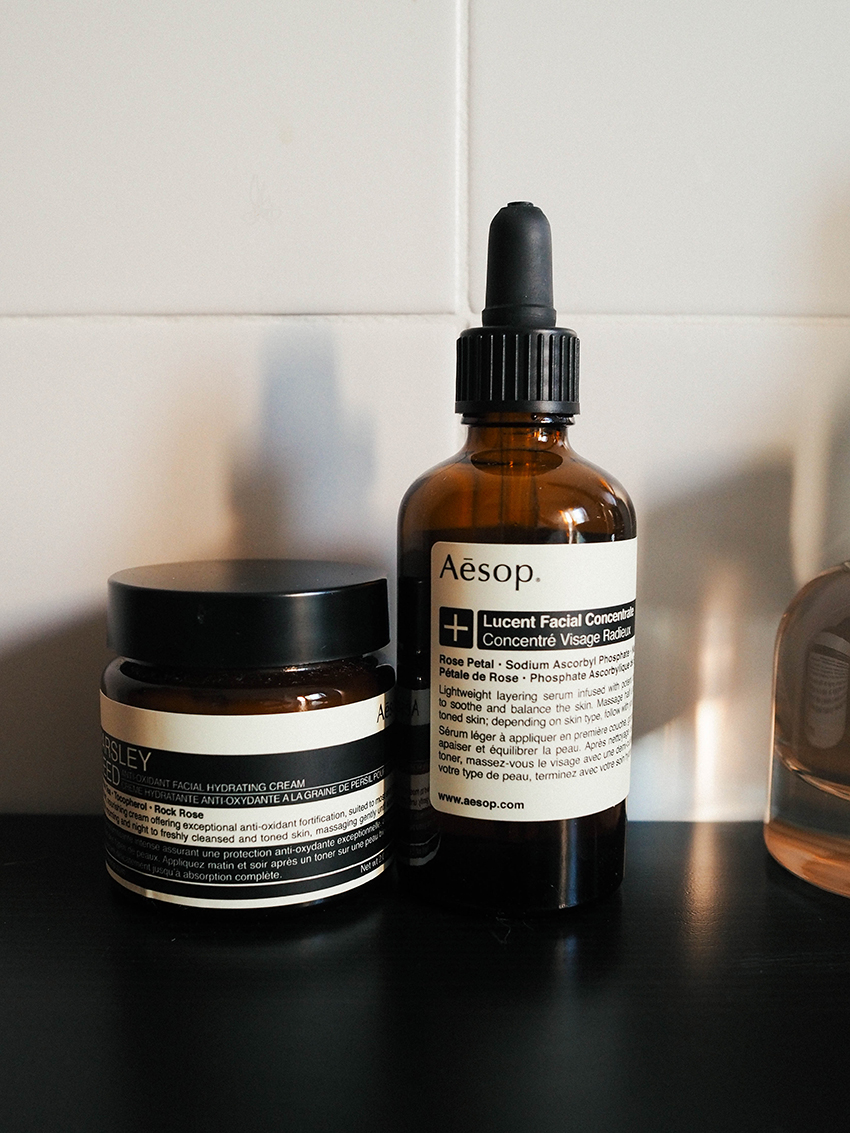 JASON WU x CAUDALIE Beauty Elixir
If you still haven't tried Caudalie's Beauty Elixir then you should do it with this limited edition packaging by Jason Wu. Eau de Bauté sets makeup, provides an instant burst of radiance, and reduces the look of pores. And it's perfect refreshing and hydrating boost for long (and short) flights. You can also get the travel size bottle, that looks absolutely cute.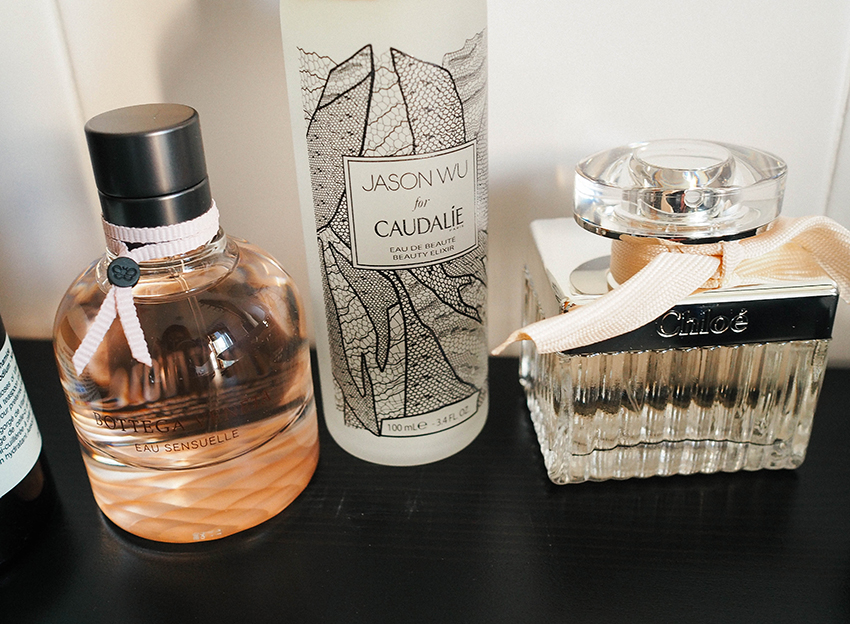 BOTTEGA VENETA Eau Sensuelle Eau de Parfum
Fresh at first, then a warm floral leather combo, high class, yet still easy to wear. Eau Sensuelle was created by Michel Almairac and Mylène Alran. The fragrance features peach, gardenia, jasmine, leather, vanilla and patchouli.
CHLOE Fleur de Parfum Eau de Parfum
A new edition of the popular rose fragrance Chloe Eau de Parfum from 2008. Chloé Fleur de Parfum retains the character of the original with additional "flower charm" in an attempt to display a rose bouquet in powdery beige. A naturally elegant and sensual veil. The delicate and powdery composition is a work of perfumers Michel Almairac and Mylene Alran. With pistil rose and its fruity and spicy undertones, the additional accords include fresh and sparkling verbena blossom, almondy cherry blossom and powdery rice.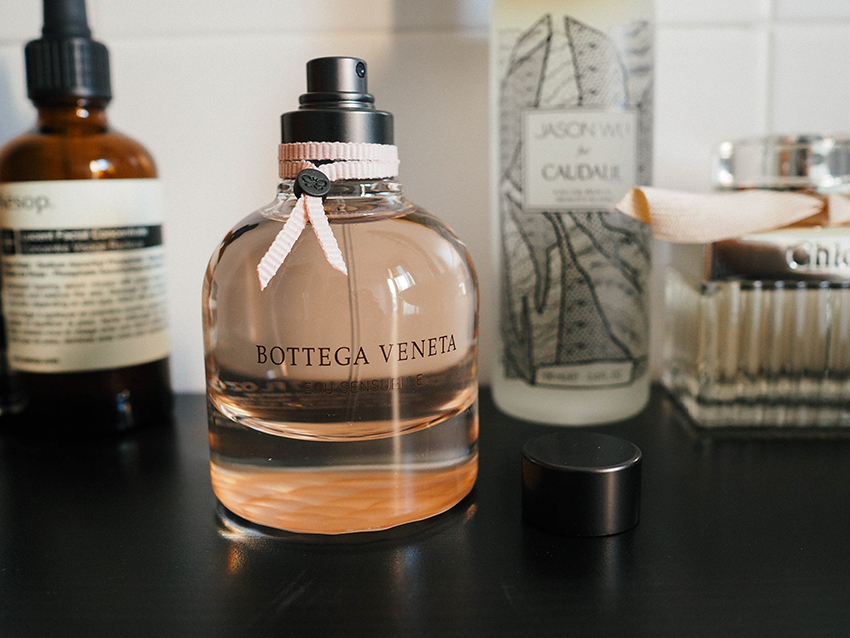 Photos by me | BlueisinFashionthisYear.com