11 November 2016
Elements of Beauty: Tranquillity Oil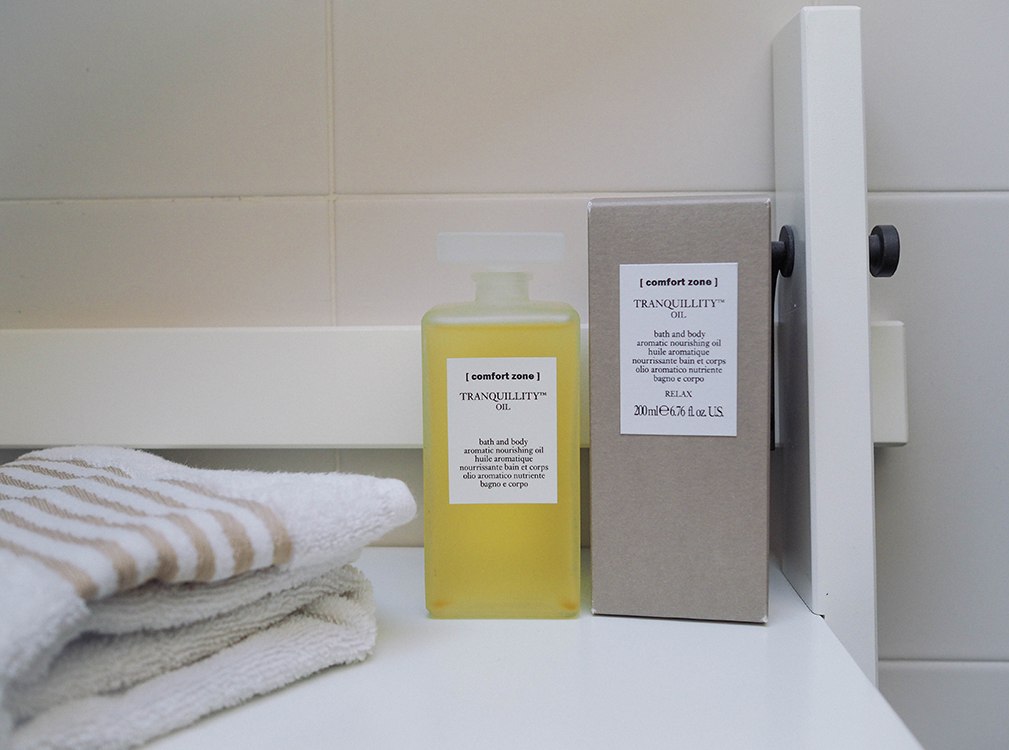 There are small luxuries that we can grant us during a day to make it more enjoyable, more relaxed and richer. Where "luxury" has to do with our time, with a gesture, with a thought. Buy you flowers without waiting for someone to do it for you, cook and serve a nice and good meal even if you will eat it alone, sleep an extra hour.
Tranquillity Oil by [comfort zone] makes me think of that, of a more relaxed but full lifestyle. It is a bath and body aromatic nourishing oil.
Amaranth oil. Cedarwood essential oil. Sweet orange essential oil. Rose essential oil. Sandalwood essential oil. Geranium essential oil. Vetiver essential oil.
Like all [comfort zone] products it only has natural active ingredients (89%). Tranquillity oil has a versatile formulation that transform when in contact with water: applied directly to the body, it is a nourishing oil, which bestows a silky effect to the tissues, without leaving the skin oily, diluted in water it transforms from an oil into a milky fluid.
I often use it in the shower in what has become a small luxury for me, in fact. It is calming and relaxing. Leaving the skin soft and silky. And its scent on the skin reminds me of the benefits of a small moment like this.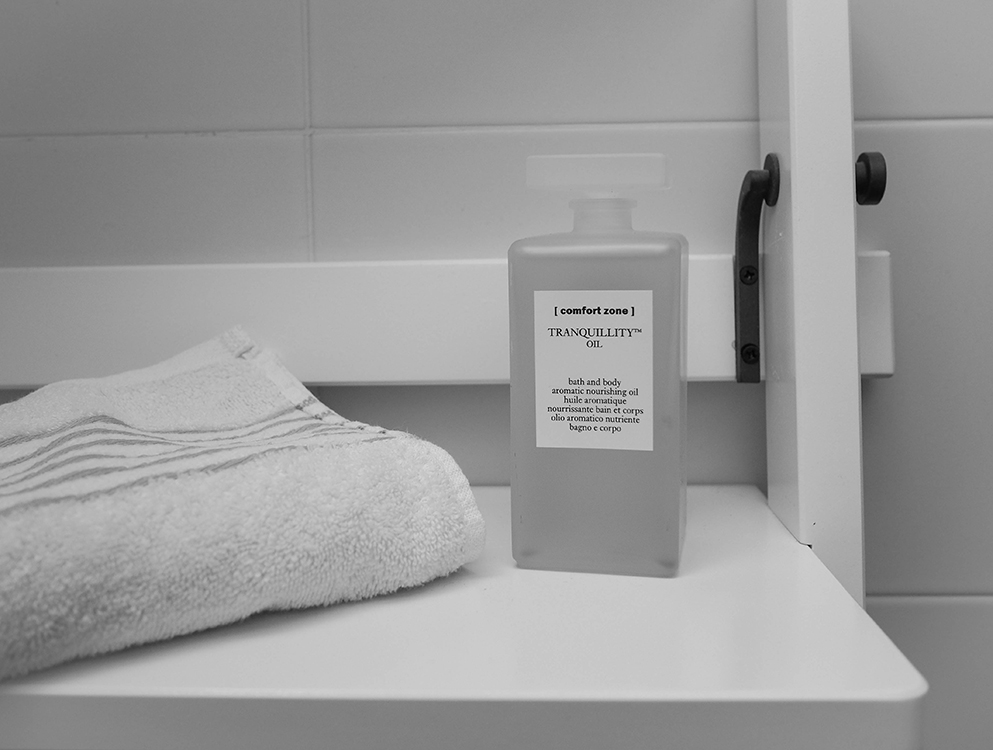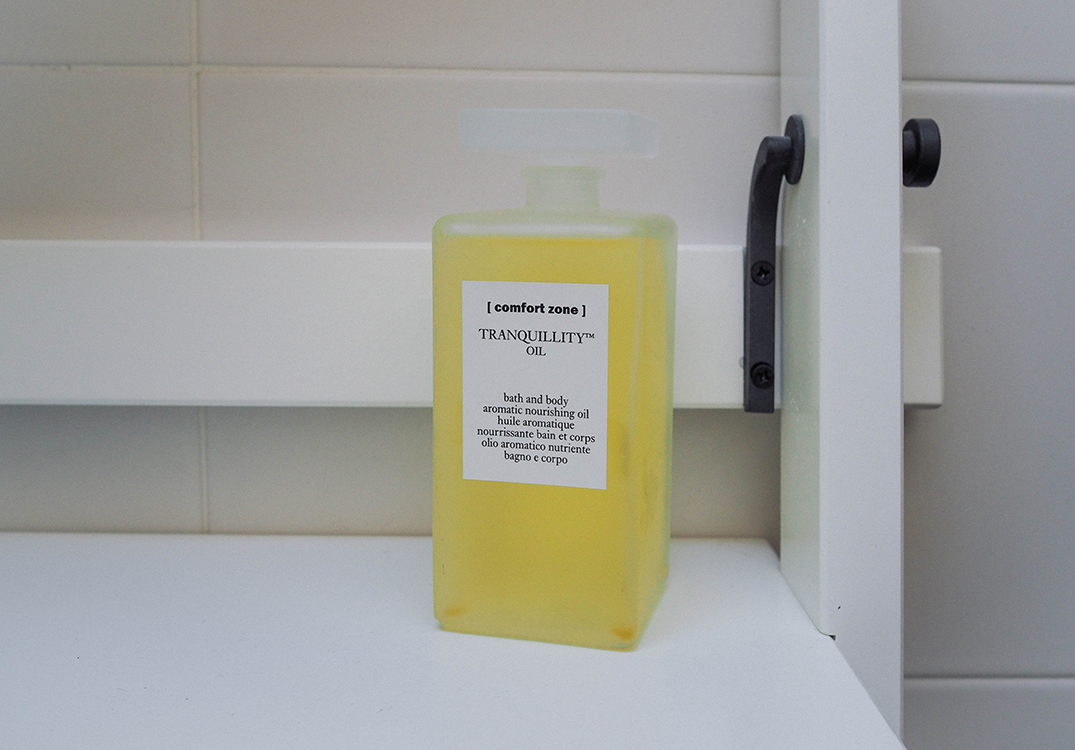 Photos by me.
Salva
Salva