22 November 2016
5 (Smart) Fashion Books – Part 2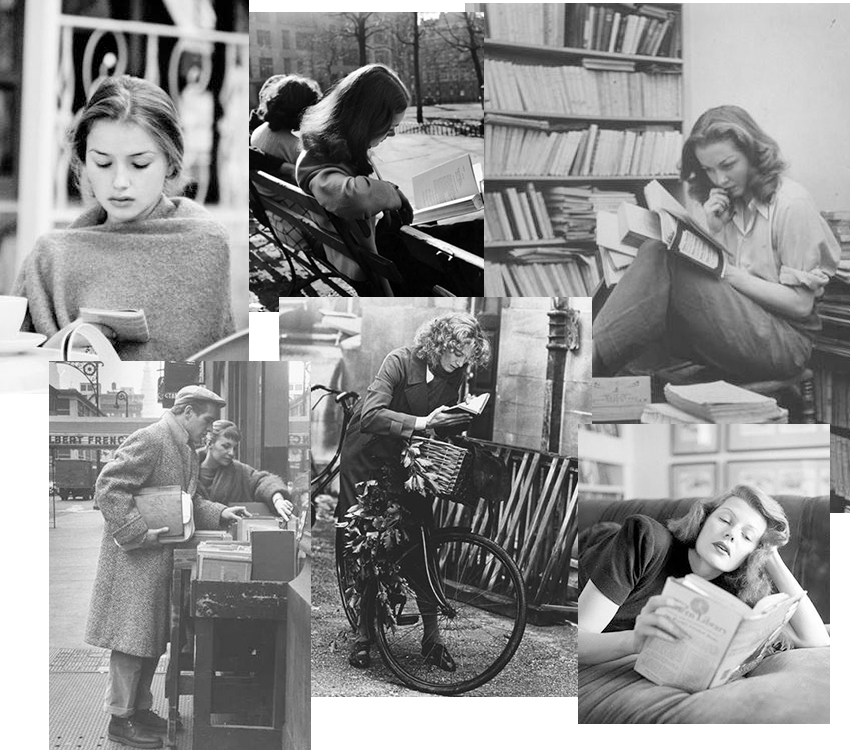 I bought (and read) lots of books in November. Books make me happy. Learning new things makes me happy. And I write book-wishlists everywhere. Here are five good, fashion related, titles.
You can read part one here.
THE NEW GARCONNE: How to Be a Modern Gentlewoman by Navaz Batliwalla (2016)
"The New Garconne is a non-prescriptive guide for today's modern, independent, and stylish woman. It espouses a grown-up style and attitude with a masculine-feminine aesthetic, where culture, history, beauty, intelligence, feminism, quality, and taste are celebrated.
Women who embody the look include Katharine Hepburn, Andree Putman, Lauren Hutton, Janelle Monae, Phoebe Philo, Ines de la Fressange, Tilda Swinton, Stella Tennant, and Jenna Lyons.
This visually inspiring book explores the look, history, and essence of gentlewoman style. It features profiles of women who typify the style, alongside beautifully photographed and curated imagery and how-to-get-the-look information".
I already bought the book since the author is a blogger I've been following for years and this is exactly the style and attitude I'm loving right now. Some good interviews are in.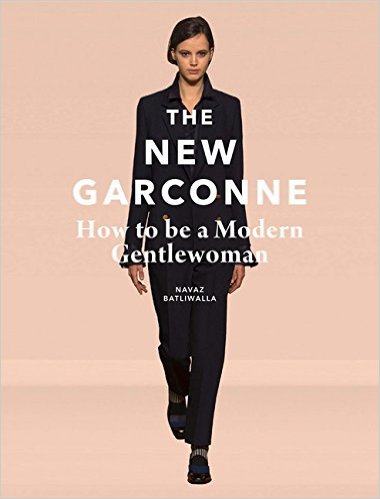 MINIMALISM AND FASHION: Reduction in the Postmodern Era by Elyssa Dimant (2010)
From fashion authority Elyssa Dimant—author of the award-winning Fashioning Fabrics and co-curator of the acclaimed "WILD: Fashion Untamed" exhibition at the Costume Institute of The Metropolitan Museum of Art—Minimalism and Fashion is a groundbreaking, provocative  exploration of the influence of minimalist art and minimalist design on the fashion industry from the 1960s to the present. A foreword by celebrated designer Francisco Costa, the women's creative director of Calvin Klein Collection, illuminates how minimalism continues to inform fashion as modern design carries us into the future of couture.
Minimalism and Fashion is the first book to examine the minimalist movement in fashion while addressing its confluence with and divergence from similar currents in art, architecture, and design. Organized by decade, the text explores the evolving relationships and influences between fine art and the art of sartorial minimalism, and is accompanied by more than 150 breathtaking images. It contains creations by noteworthy designers, including Madeleine Vionnet, Andre Courreges, Halston, Karl Lagerfeld, Rei Kawakubo, Miuccia Prada, Yohji Yamamoto, Helmut Lang, and many others.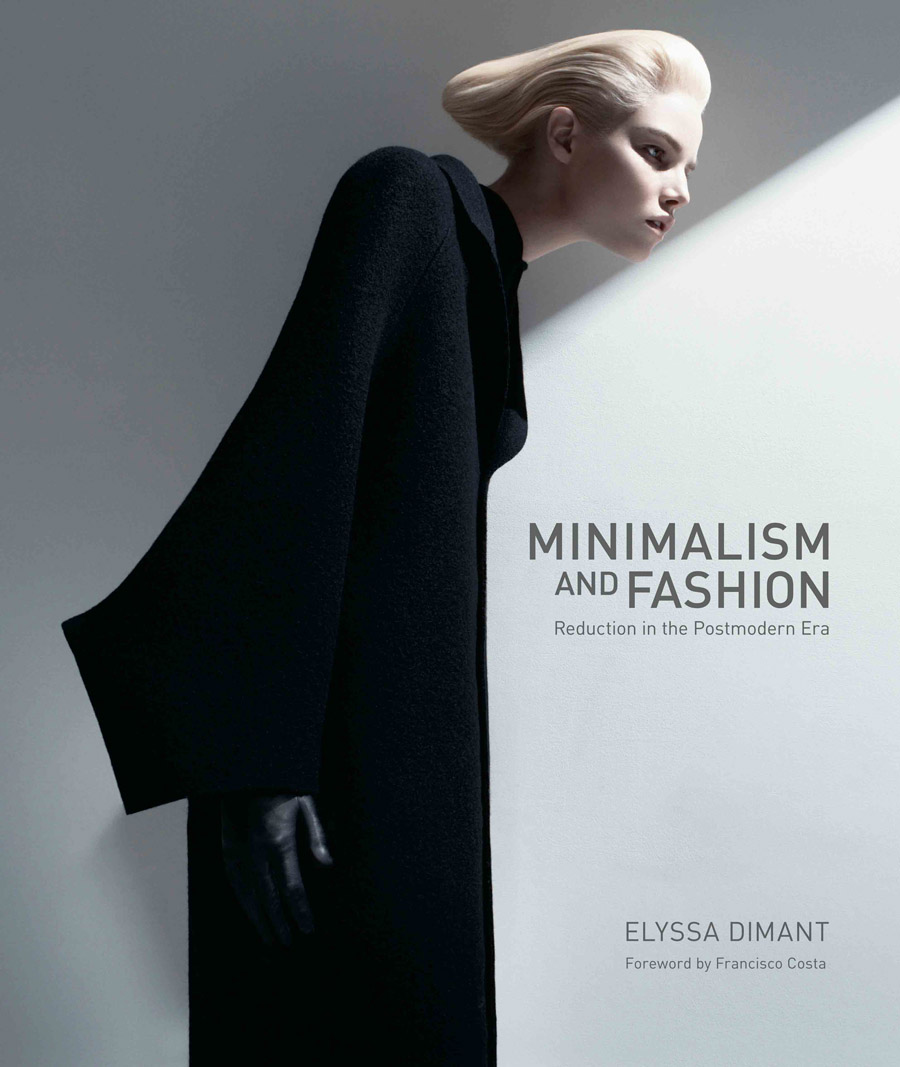 TOMBOY STYLE: Beyond the Boundaries of Fashion by Lizzie Garrett Mettler (2010)
"Tomboys are confident, rebellious, and adventurous. They are bold, brazen, fierce—and sexy. They aren't known for following rules, they are known for doing—and wearing—whatever they want.
Tomboy captures the tomboy's style, her je ne sais quoi, her wardrobe, and most importantly, her spirit. Throughout the twentieth century, the mass marketing of gender stereotypes meant tomboys cropped up against the odds, trends, and ads. As menswear-inspired fashions for women have exploded into the mainstream under the helm of designers and stylists ranging from J.Crew to Rag & Bone to Boy by Band of Outsiders, acceptance of both the word tomboy and the women associated with its edge has been set into play. But a tomboy is not just about style—tomboys are measured in equal parts wardrobe and spirit.
A visual history that chronicles the past eighty years of women who blur the line between masculinity and femininity, Tomboy explores the evolution of the style and its icons. Vivid commentary illuminates the tomboy's history and captures a diversity of women who are bound together by their inherent ability to seamlessly blend a rugged sensibility with classic, understated elegance".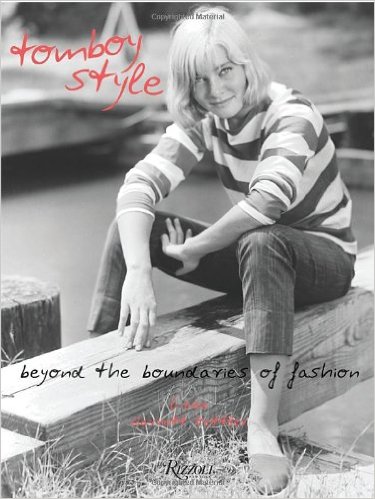 CHEAP CHIC: Hundreds of Money-Saving Hints to Create Your Own Great Look by Caterine Milinaire & Carol Troy (1975)
"Before there were street-style blogs and 'zines, there was Cheap Chic. Selling hundreds of thousands of copies when it was originally published in 1975, this classic guide revealed how to find the clothes that will make you feel comfortable, confident, sexy, and happy, whether they come from a high-end boutique, sporting-goods store, or thrift shop.
Astonishingly relevant forty years later, Cheap Chic provides timeless practical advice for creating an affordable, personal wardrobe strategy: what to buy, where to buy it, and how to put it all together to make your own distinctive fashion statement without going broke. Alongside outfit ideas, shopping guides, and other practical tips are the original vintage photographs and advice from fashion icons such as Diana Vreeland and Yves Saint Laurent. Inspiring decades of fashion lovers and designers, Cheap Chic is the original fashion bible that proves you don't have to be wealthy to be stylish".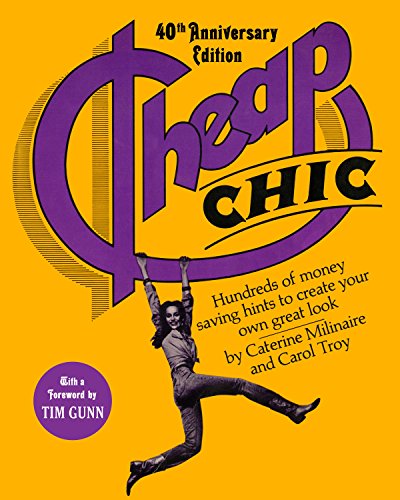 INSIDE VOGUE: A Diary Of My 100th Year by Alexandra Shulman (2016)
"The secret diary of Vogue Editor-in-Chief Alexandra Shulman and the real story behind the BBC TV ABSOLUTELY FASHION documentary.

What a year for Vogue! Alexandra Shulman reveals the emotional and logistical minefield of producing the 100th anniversary issue (that Duchess of Cambridge cover surprise), organizing the star-studded Vogue 100 Gala, working with designers from Victoria Beckham to Karl Lagerfeld and contributors from David Bailey to Alexa Chung. All under the continual scrutiny of a television documentary crew.
But narrowly-contained domestic chaos hovers – spontaneous combustion in the kitchen, a temperamental boiler and having to send bin day reminders all the way from Milan fashion week. For anyone who wants to know what the life of a fashion magazine editor is really like, or for any woman who loves her job, this is a rich, honest and sharply observed account of a year lived at the centre of British fashion and culture".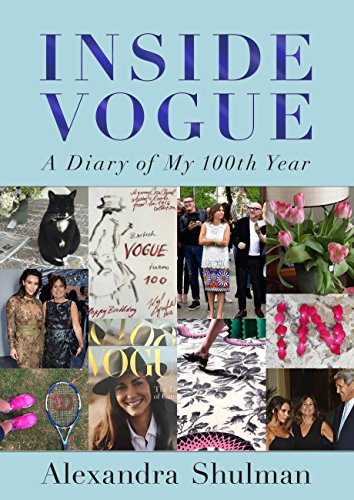 Salva
Salva
Salva
Salva
Salva
Salva
Salva
Salva