16 January 2017
Chanel Coco Codes Collection Faves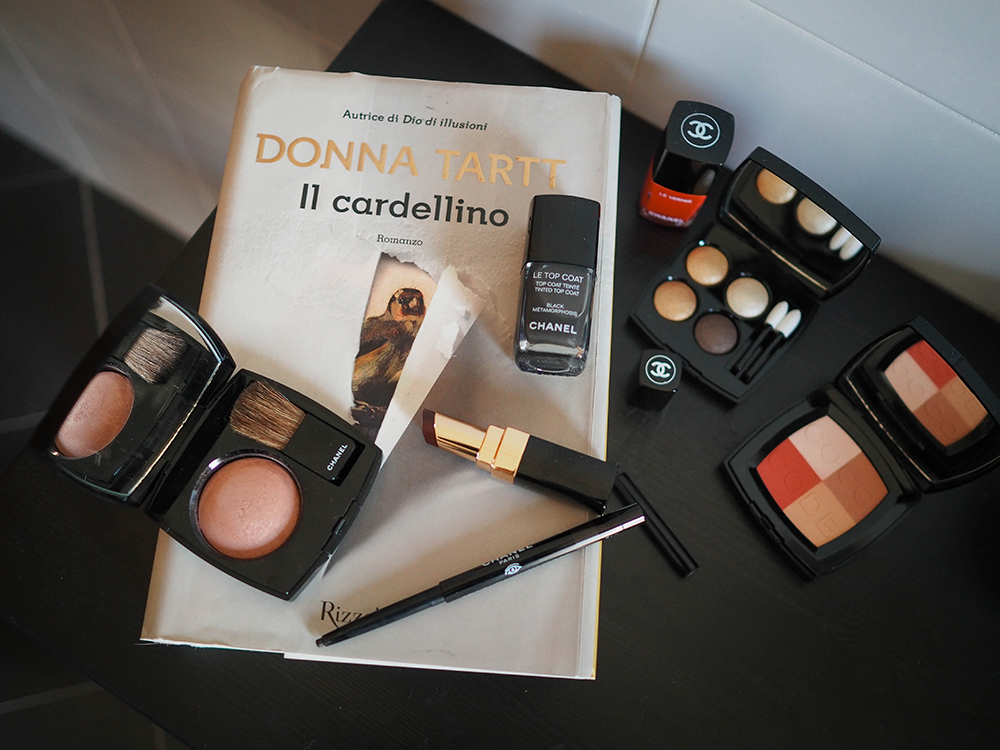 It doesn't happen often that I get excited for a makeup collection and remain excited after having tried the products. It happened with the new CHANEL COCO CODES Collection for Spring 2017. I love almost all the products, for colours AND texture. This is not a just a Spring collection, it's a collection with shades you can use all year through, all shades I love for everyday make up.
COCO CODES BLUSH – highlight products of the collection and limited edition item. can be used as blush with all 4 shades blended together or by using them separately as blush, highlighter and contour. Pigmented colour, not too shimmery or orangy, very good quality blush

JOUES CONTRASTE Elégance Blush – a super favourite! If you love blushes you probably want this in your make up wardrobe. If you don't love blushes that much, try this one, it can be applied in a subtle way and gives just a natural flush of peachy colour.

LES 4 OMBRES Codes Elégants – suprised by the texture, very good quality eyeshadow.

ROUGE COCO SHINE Noir Moderne – I'm fan of Coco Shines and this shade – oh my – my lips but just SO much better. I apply this baby and the blush and these are exactly the shades I love on my face.

STYLO YEUX WATERPROOF  Noir Pétrole – if you are bored as much as I am with your everyday simple black liner try this colour, same definition and intensity but a good change.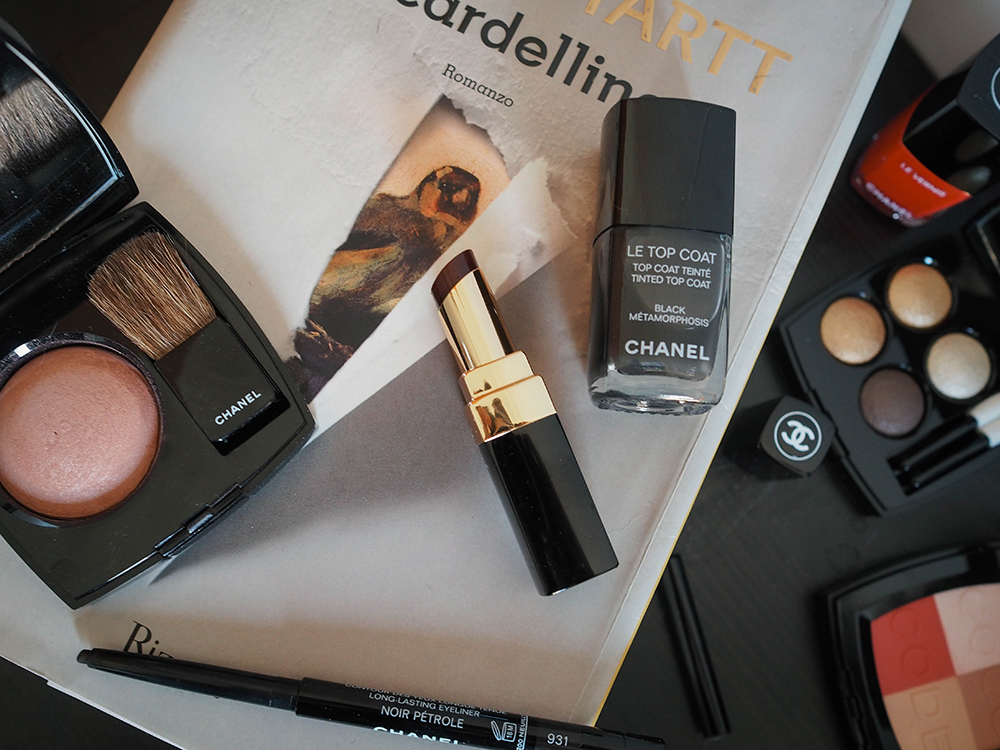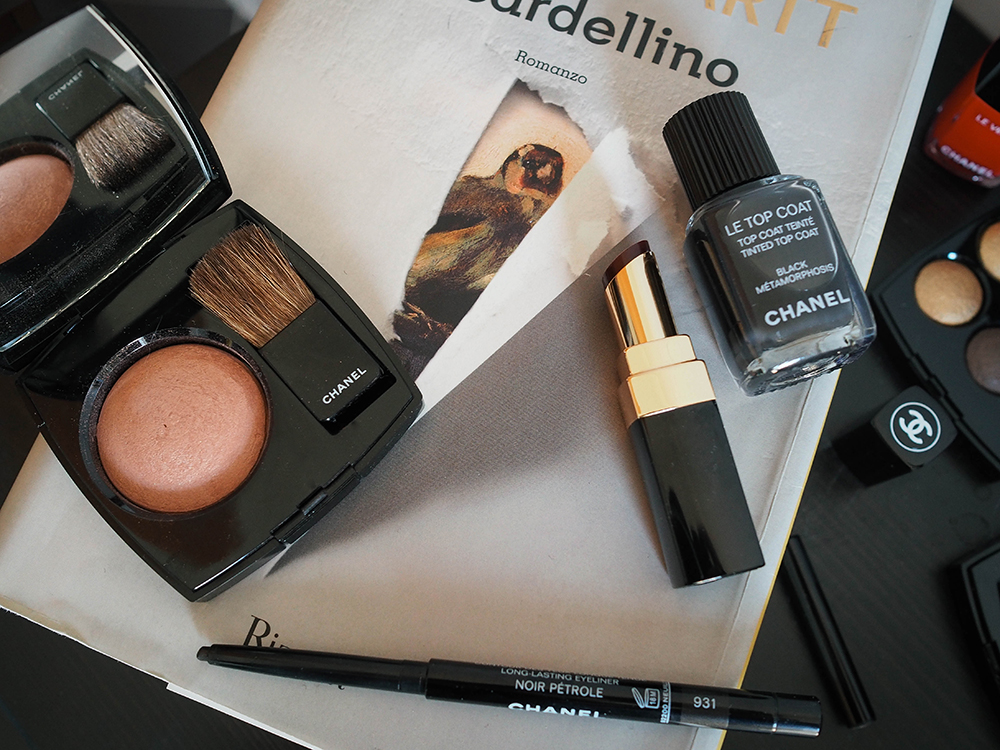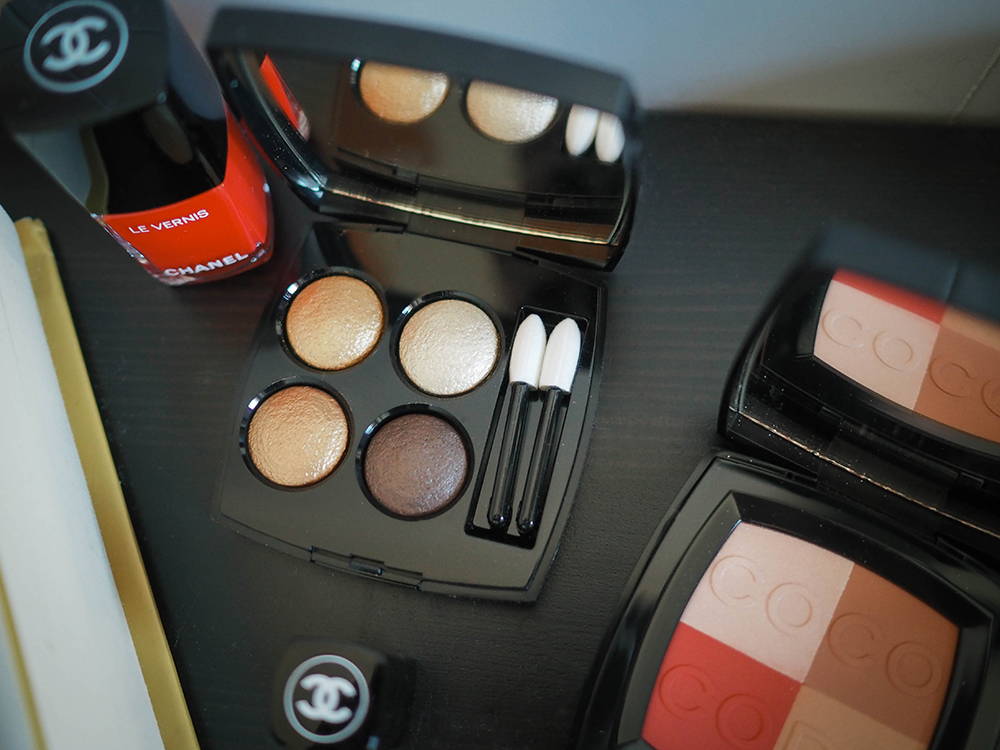 All photos are mine | BlueisinFashionthisYear.com
* products sent for review, opinion is my own
Salva
Salva