9 March 2017
10 Vintage Clothing Shops I love on Etsy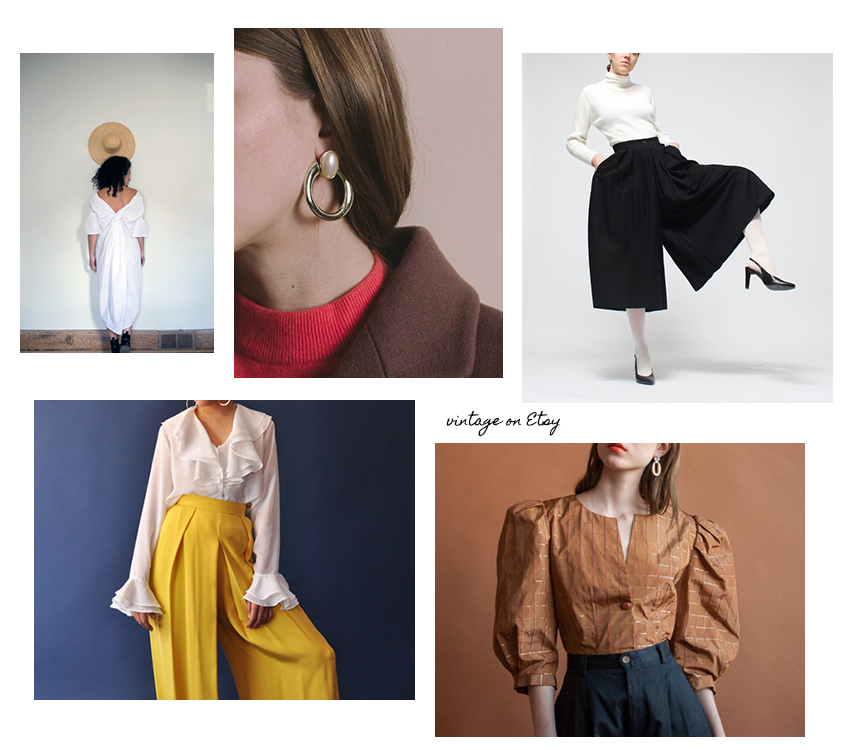 I made my account on Etsy back in 2010 and bought some jewelry. After that I have to admit I didn't check back often. But there's so much to find on Etsy you can get overwhelmed. Lately I did some research on vintage and second hand clothing and I found a lot of interesting shops. Here is a selection I made: all stores with good taste and carefully selected items and some good styling and photos, too.
"Curated modern vintage". Well-known store also on Instagram (so the prices are a bit higher). Great styling, photo and taste in vintage items that are perfect for today.
2 | Studio Totto
"Opulently minimal vintage goods + clothing." Nice minimal clothing, accessories and some home goods.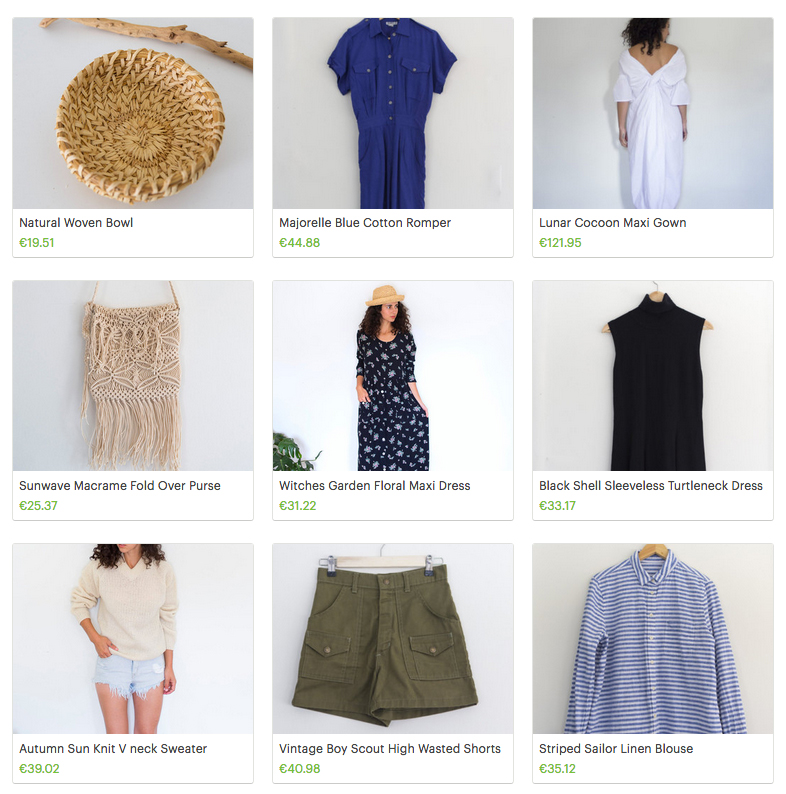 3 | Shop Downhouse
"Hand selected, effortless and eclectic vintage." Interesting items, good styling and photos.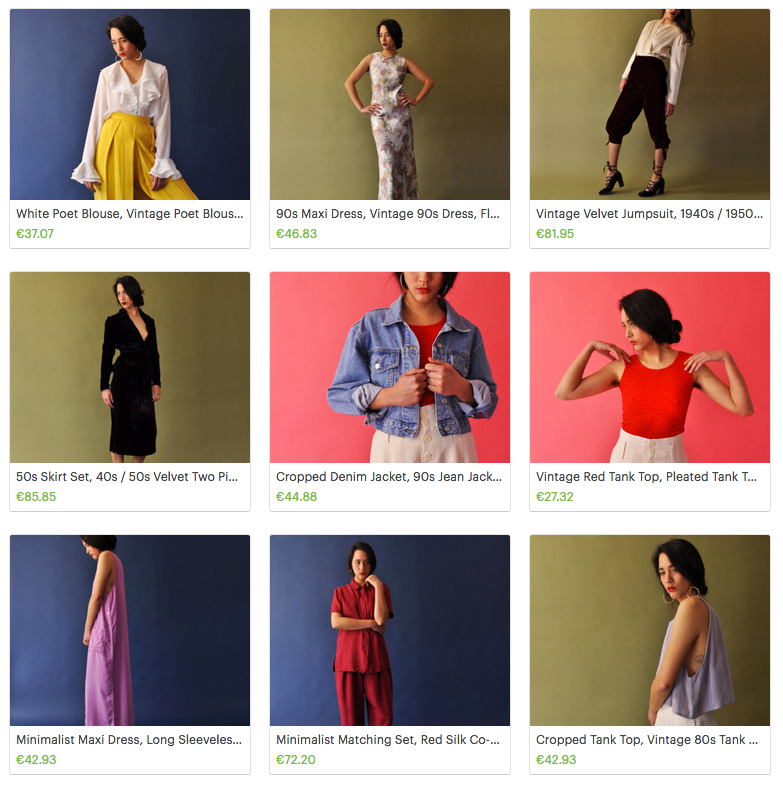 "Contemporary & Modern Vintage". Nice basics tops, shirts and dresses. Interesting pieces for Summer.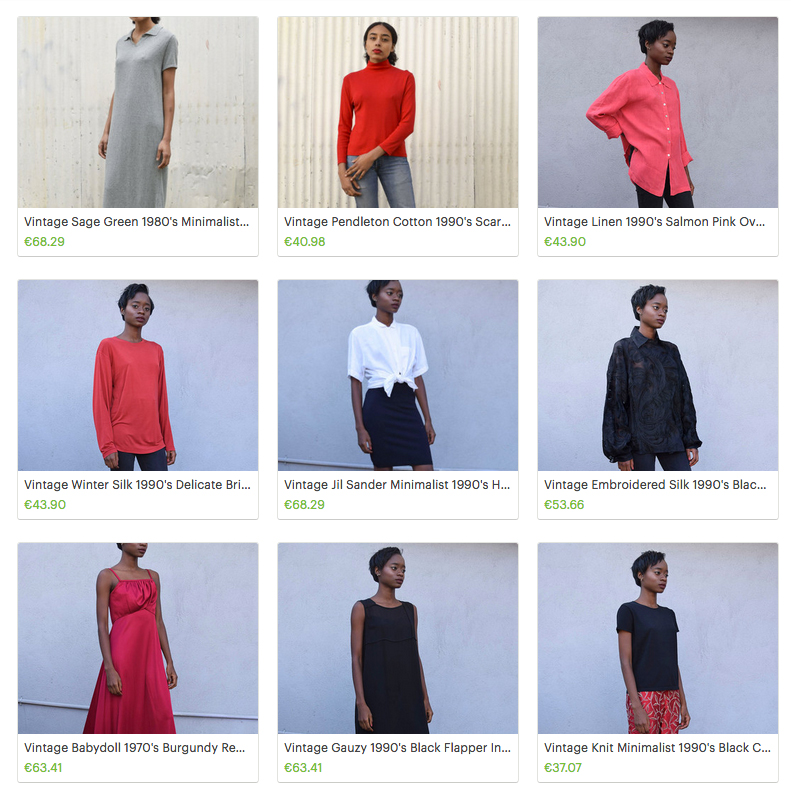 5 | Standard Edition
"Timeless vintage collection". Nice minimal pieces with focus on a neutral and pastel colour palette.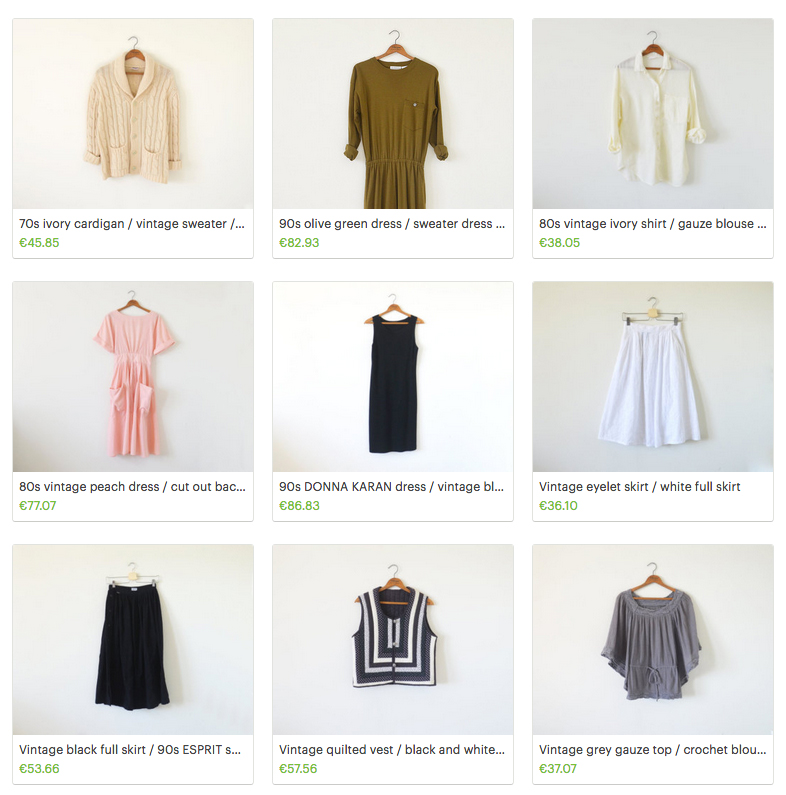 6 | ad1991
"A curated selection of vintage and designer pieces". Vintage Margiela, Comme des Garçons, Issey Miyake and more.

7 | Vaux Vintage
Focus on 90s items that are perfect for today's minimal looks.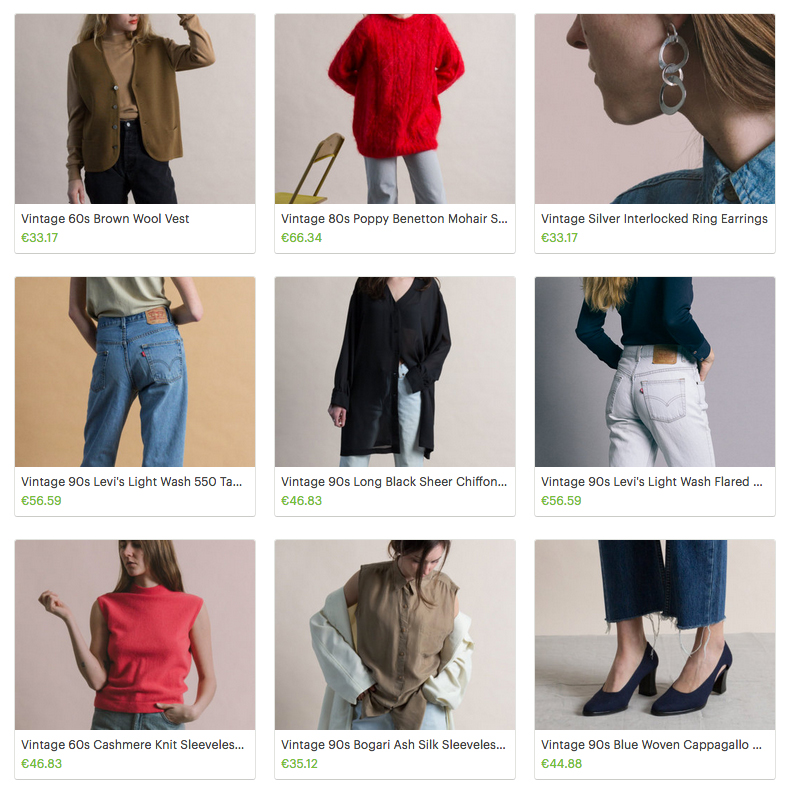 8 | Maevenvintage
"A Brooklyn based vintage studio & online store". Denim, basics and much more.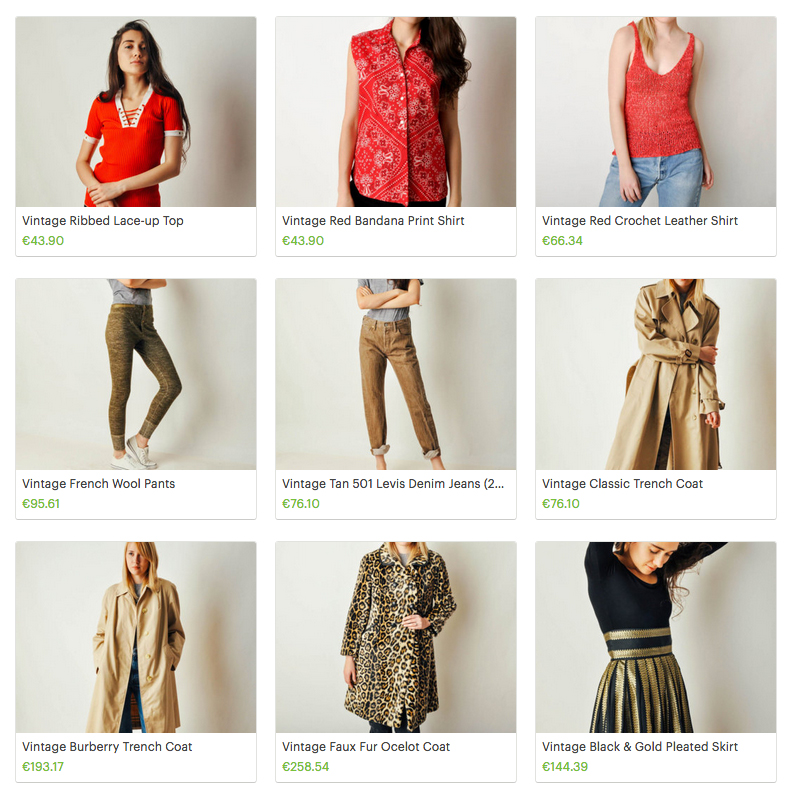 "Wear white". Italian shop with good styling, some minimal, basic and designer items and shoes.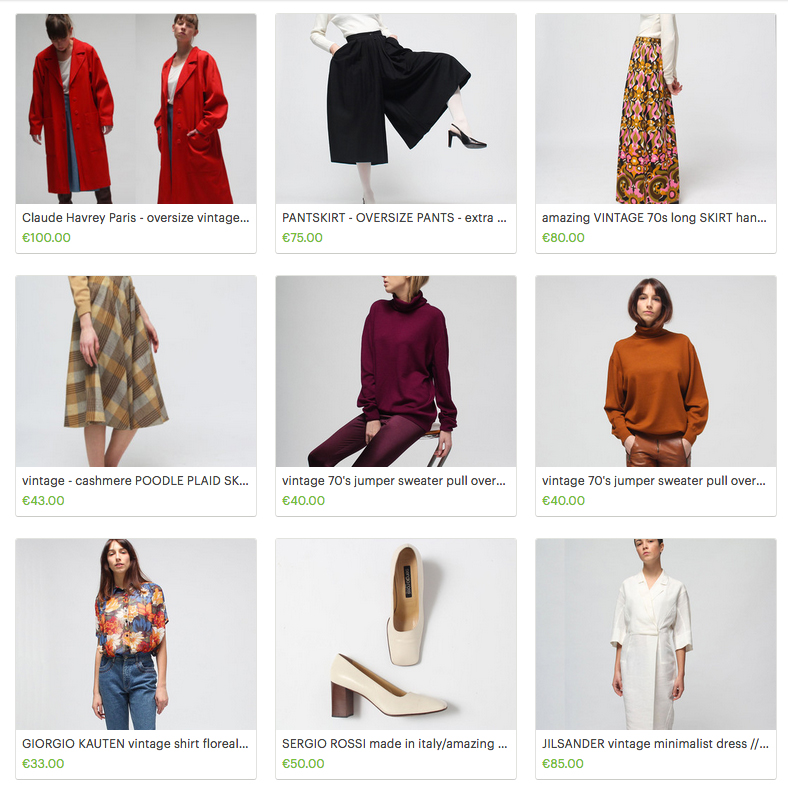 10 | Sacred Estate
"What we do is sacred". Great and fun styling, some items from the 90s, some designers' and some eclectic pieces.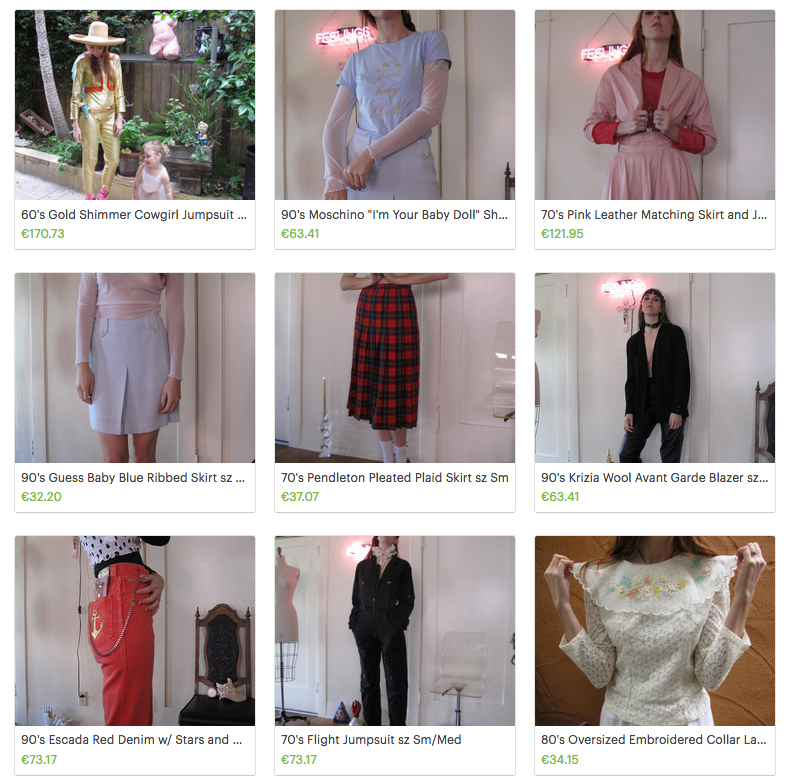 Salva
Salva
Salva
Salva
Salva
Salva
Salva
Salva
Salva
Salva
Salva
Salva
Salva
Salva
Salva