15 May 2017
Parfum sur Mesure by Stéphanie De Bruijn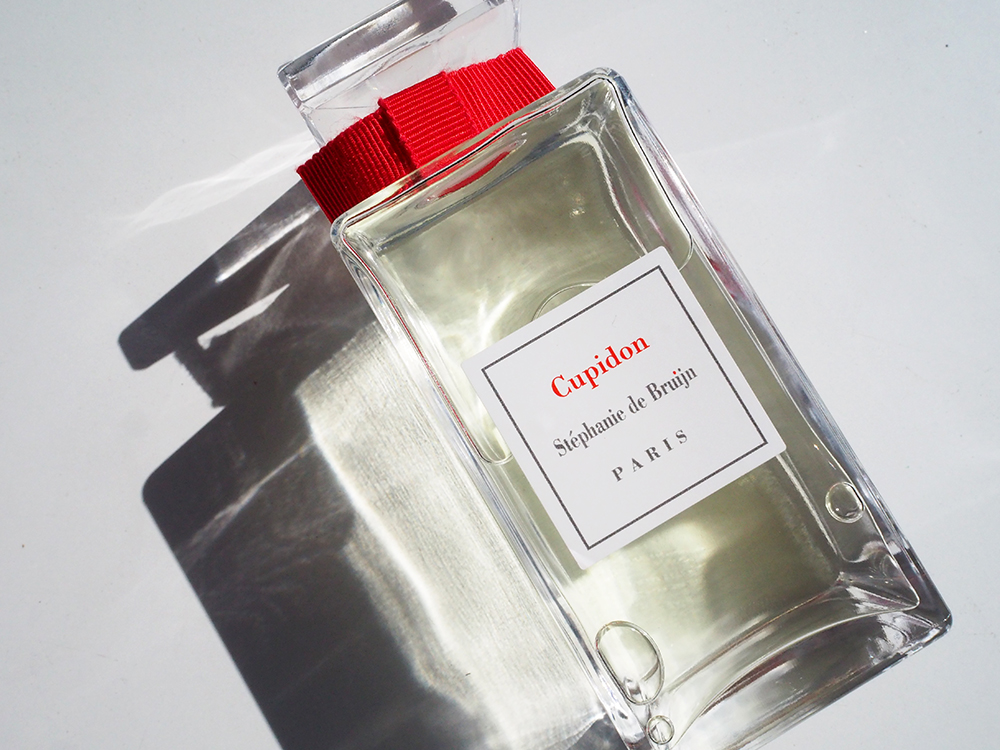 This is a beauty post although it could have also been titled "One address in Paris you need to know". This perfume shop in Paris is a little gem and so are its scents. My fascination for niche and luxury perfumery started about one year ago. I still get excited every time I discover a new "nose" that creates more than just lovely scents, it's like dicoverting a new concept, a new perfect little story each time. And when you have found your favourite story, you can wear it and take with you every day.
Stéphanie de Bruijn made her first composition of fragrances in Grasse, in the south of France, a mythical place that is world renowned for its creation of perfumes. She plays with the most basic materials to the most precious to compose sonatas of scents. For Stéphanie, a bespoke perfume is an emotion, it creates a memory that must become a part of you. In 2001, Stéphanie de Bruijn won the International Challenge of the perfumer with her fragrance Poignées d'Amour.
Her skills, talents and attention can be now found in her own luxury boutique in Paris in the 7th arrondissement at 52 Rue de L'Université. Rue de l'Université is a very well known street in Paris, at the confluence of the 7th and 6th arrondissements, famously known for its exquisite promenade with antique shops and art galleries. This is where Stéphanie de Bruijn opened her shop of bespoke perfumes in 2008. Stéphanie de Bruijn receives you in an intimate environment enabling you to discover a fragrance that will become yours, the one that you have always looked for or the one that you have desperately looked to find again. That means: yes, you can create your own scents with her!
In addition of bespoke perfumes, Stéphanie de Bruijn decided to offer even more experiences by creating "ready-to-wear" perfumes. Like any perfumer, she has recorded and catalogued in her memory the scents of hundreds of natural and synthetic raw materials. She uses more than 400 raw materials from all the over the world, including sandalwood from Mysore, bergamot from Italy, roses from Grasse and cedardwood from Virginia.
Today there are 17 references available, with dreamy names Cashmere, Cupidon, Promenons-nous dans le bois ("let's walk through the woods"), and inspired by places and travels like Paris-Bombay, Paris-Instanbul, Paris Saint Honoré.
Every perfum bottle is nestled in an elegant red box and contains the essence de parfum. There's also the option containing a travel size and spray for the bag. You can play the "laboratory assistants" while filling your black spray for the bag with a precious juice.
My favourite scent is Cupidon, a fruity-floral fragrance, it's fresh and sparkling, like a delicious apple wrapped in its blackcurrant veil. It makes you the court in its green garden of roses and jasmines and eventually will warm you with its sandalwood and musk accords.
I really reccomend you to visit 52 Rue de l'Université when you are in Paris. But you can find Stéphanie's Luxury fragrances also at Harvey Nicholls in London and on her own site. You can also order there the complete set of mini sizes to find out which is your favourite scent or one you want to gift. Smart move.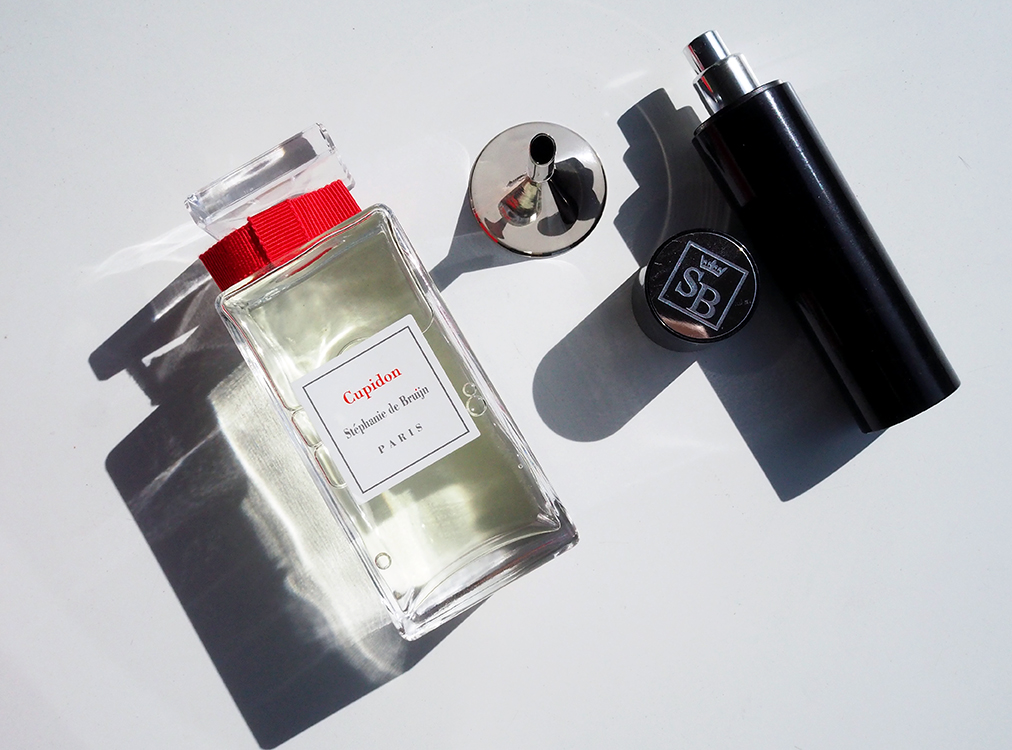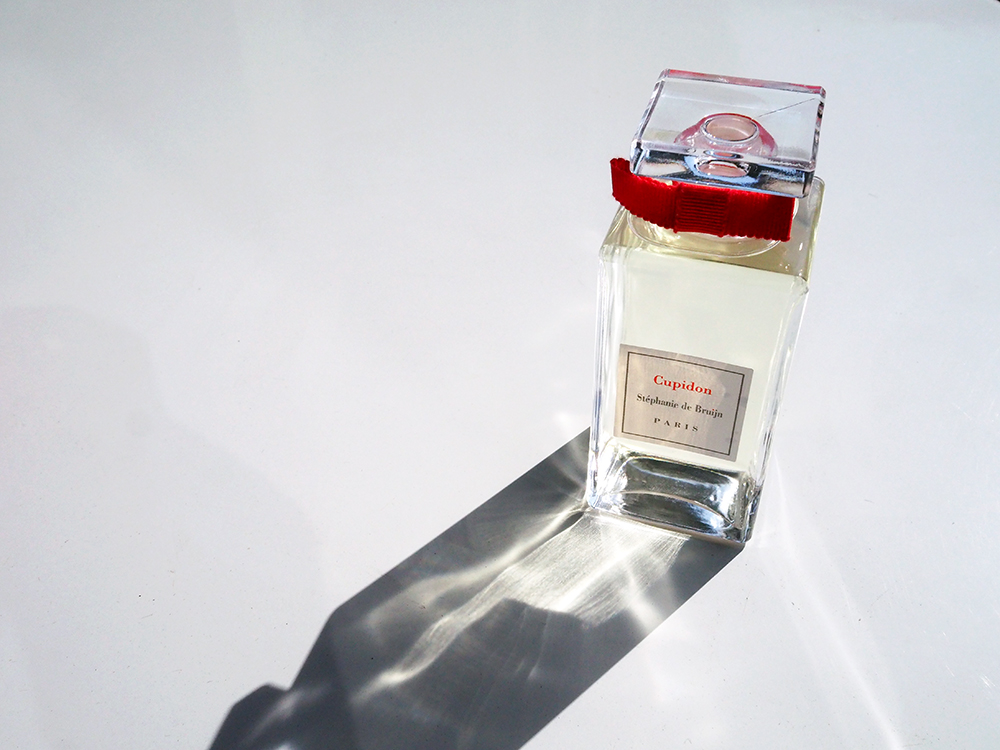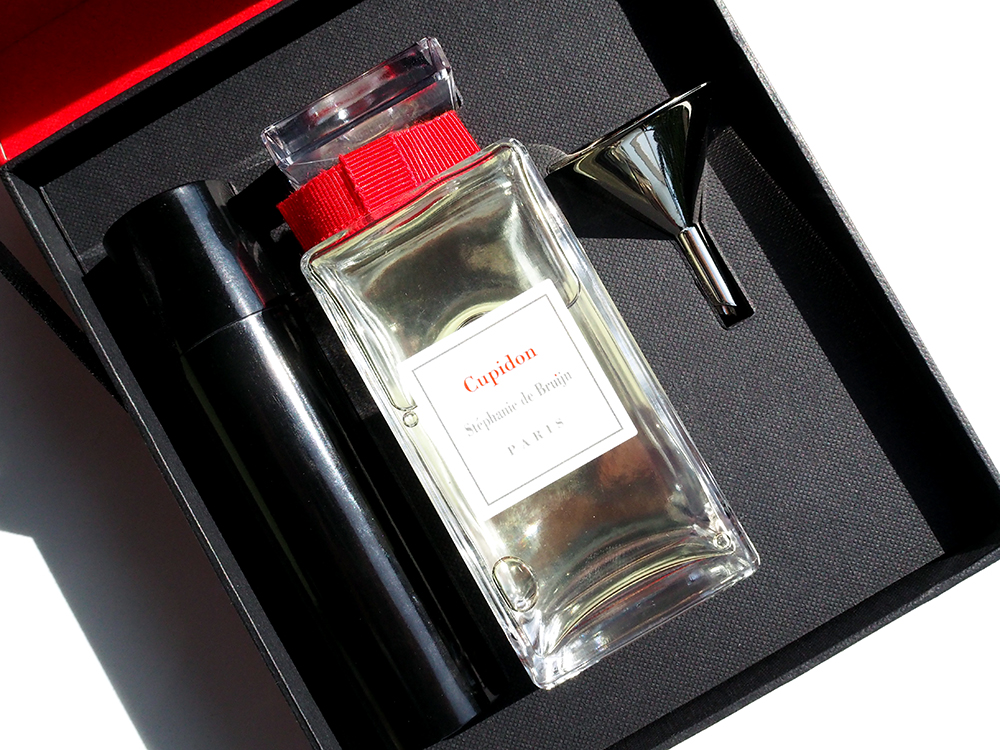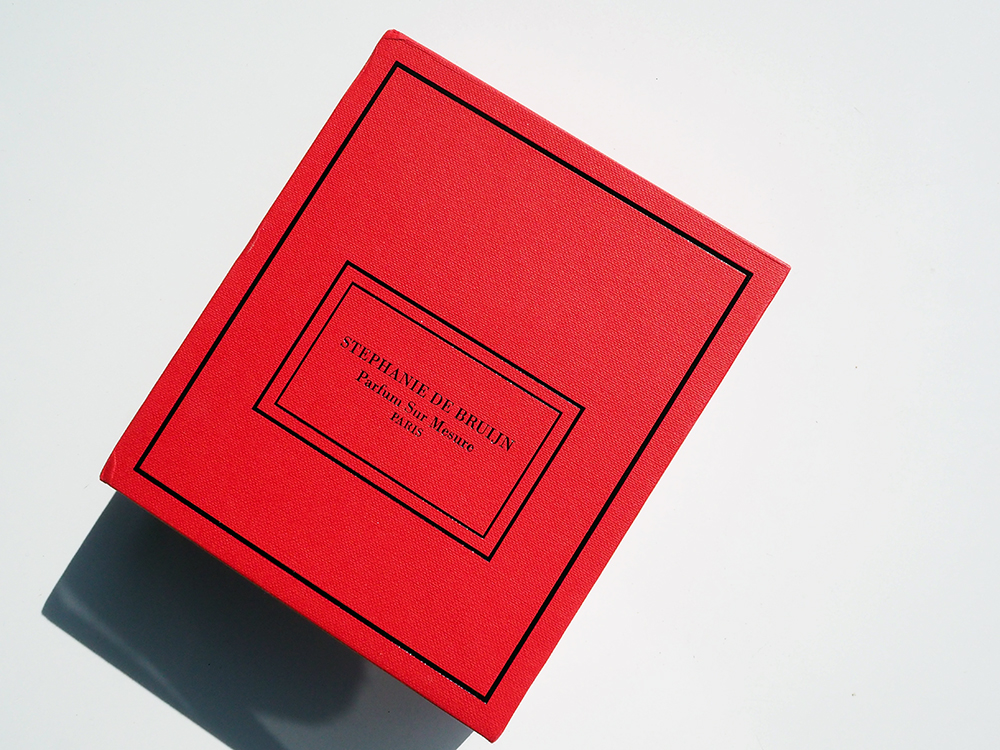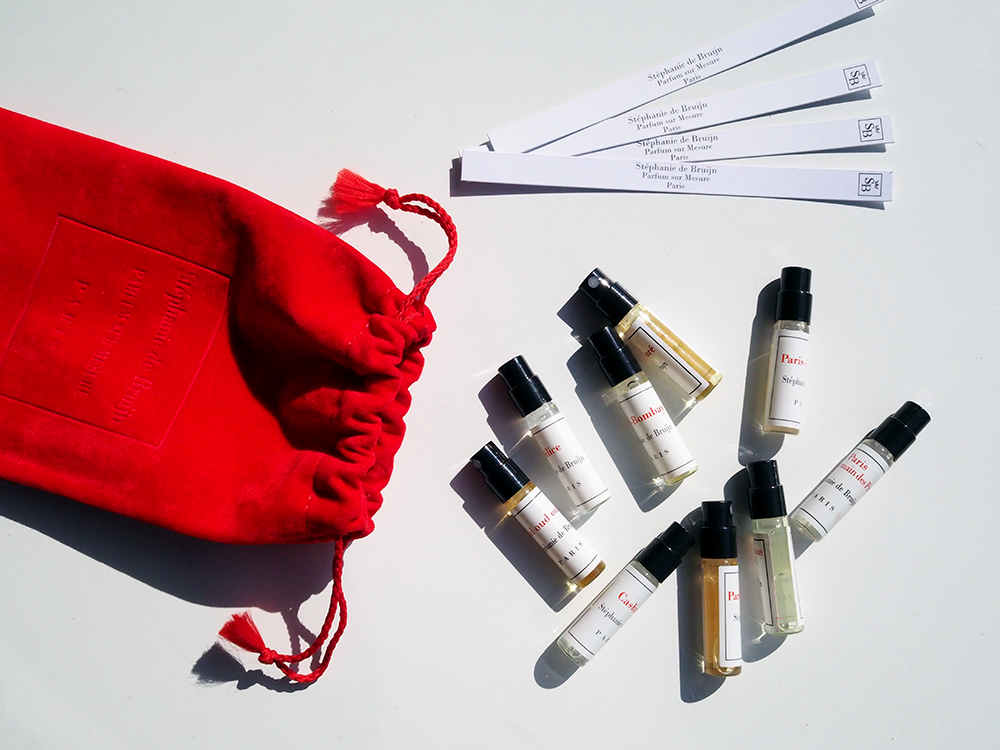 All photos by me | BlueisinFashionthisYear.com
Salva
Salva
Salva
Salva
Salva
Salva
Salva