13 October 2017
How to Wear a Denim Jacket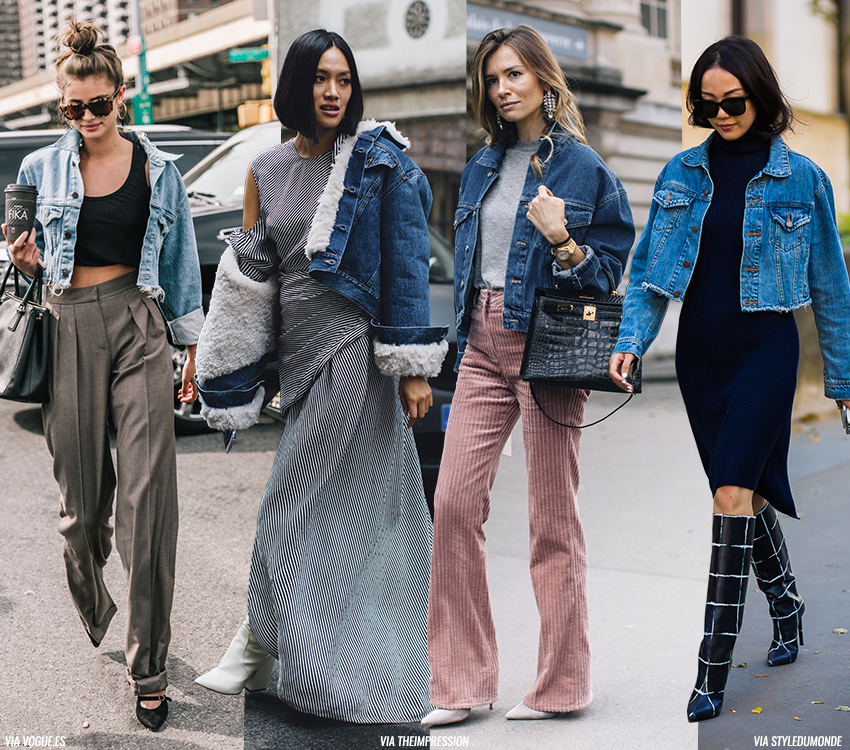 Casual comfortable and effortless, a denim jacket is the perfect transitional piece for inbetween seasons and definitely makes for a great alternative to leather jackets. The appeal of the denim jacket – or jean jacket – relies to different aspects: it is practical, lightweight yet rugged, warm but breathable. It is also an article of clothing that stands out in sartorial history for being synonymous with change, independence and freedom. It is a truly iconic and timeless style. You could time travel back and forth with a jean jacket without looking out of place.
The first denim jacket was created circa 1880 – made from the iconic material originating from either 19th century Genoa – as an utility garment for cowboys, railroad engineers, and miners to wear. This jacket was incredibly durable for various types of manual labor. It has evolved since then, the functionality and innate coolness of the piece has earned it the status as the nonconformists' uniform of choice in the '50s. By the '50s wearing a denim jacket was often associated even with juvenile delinquency and outsiders. It was the "rebel's uniform". In the second half of the 20th century, the denim jacket became indelibly associated with pop culture as it was adopted by artists: beat intellectuals, rock stars, punks, bikers and hip-hop musicians. So greasers, cowboys, hippies, rock stars, and rappers all have one clothing item in common: the denim jacket.
Today various designers produce denim jackets each season that remain true to their roots and tradition while evoking a different moods by using different finishings from the classic wash. And a different styling. A denim jacket can look understated, without being dull, it can be simple, but textured, even elegant, but without looking unpretentious. It will always create a feel-good look.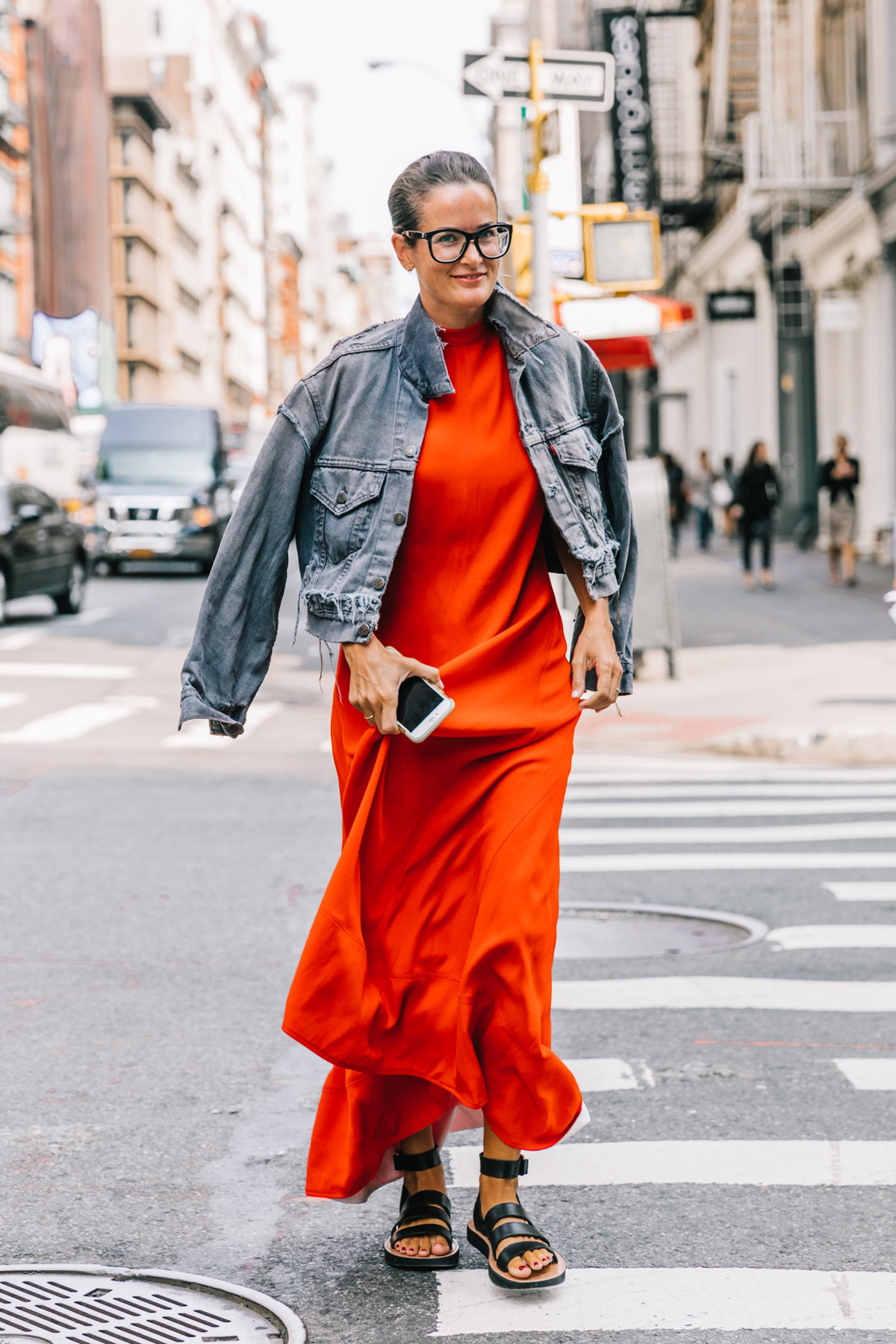 Denim Jacket on a dress.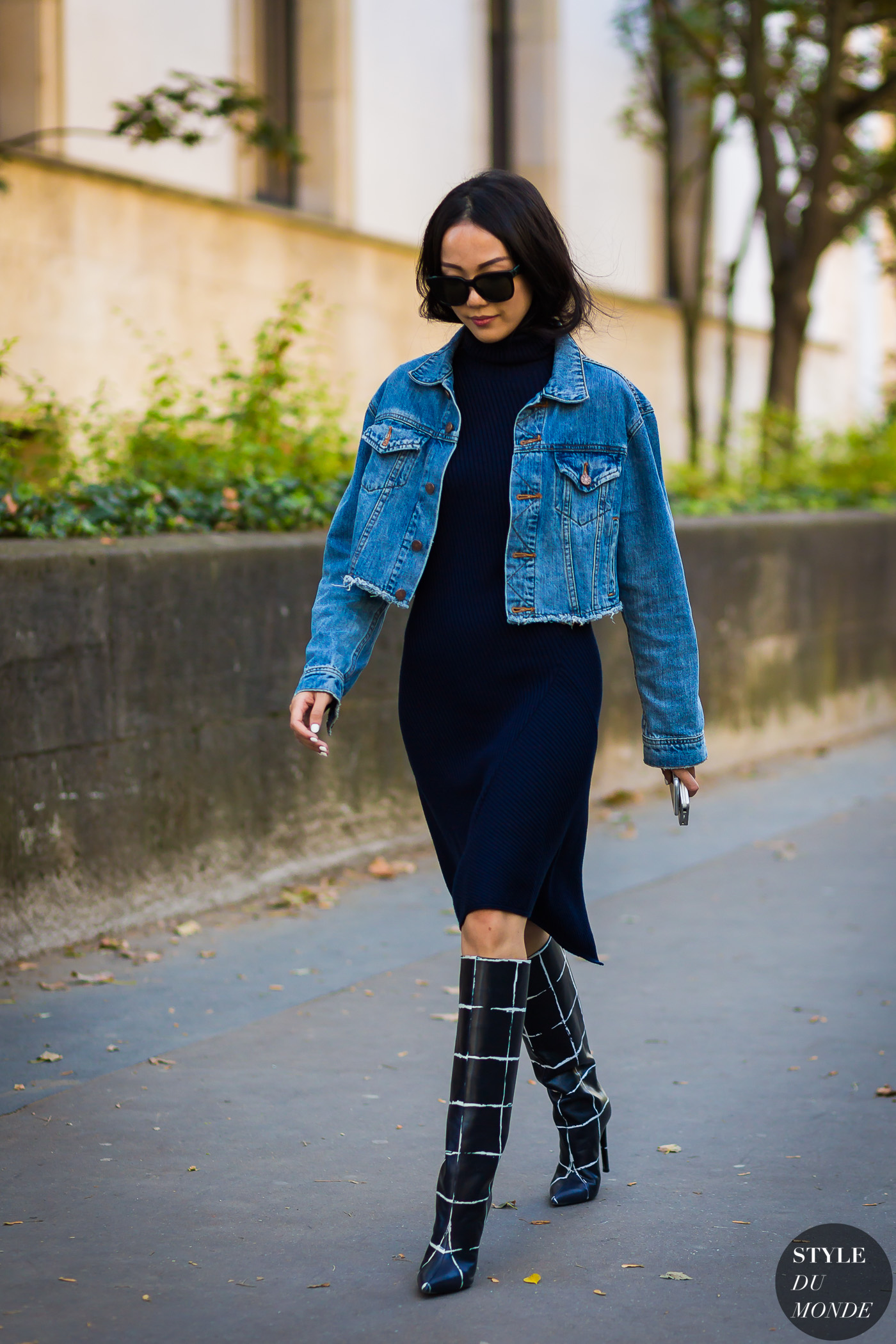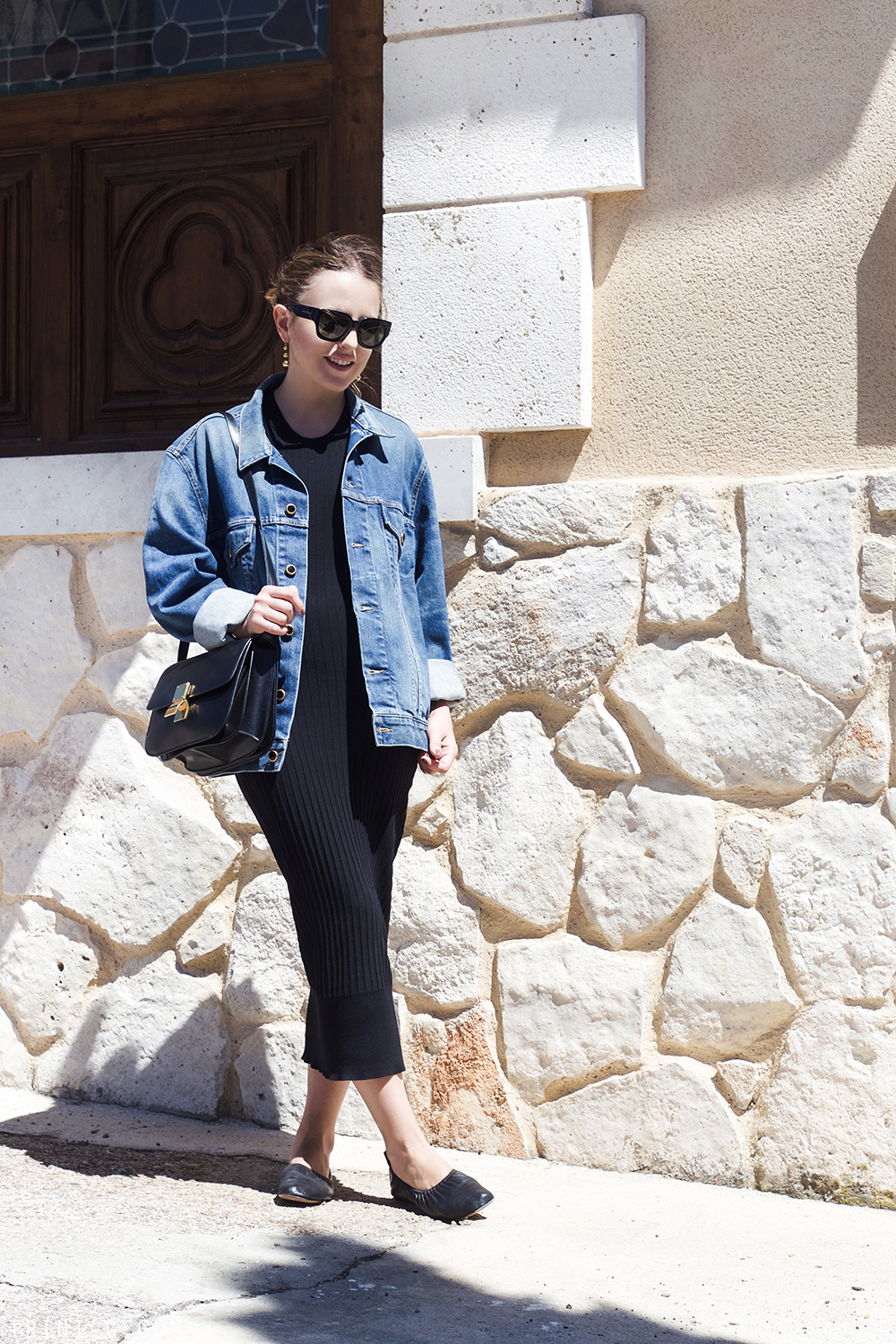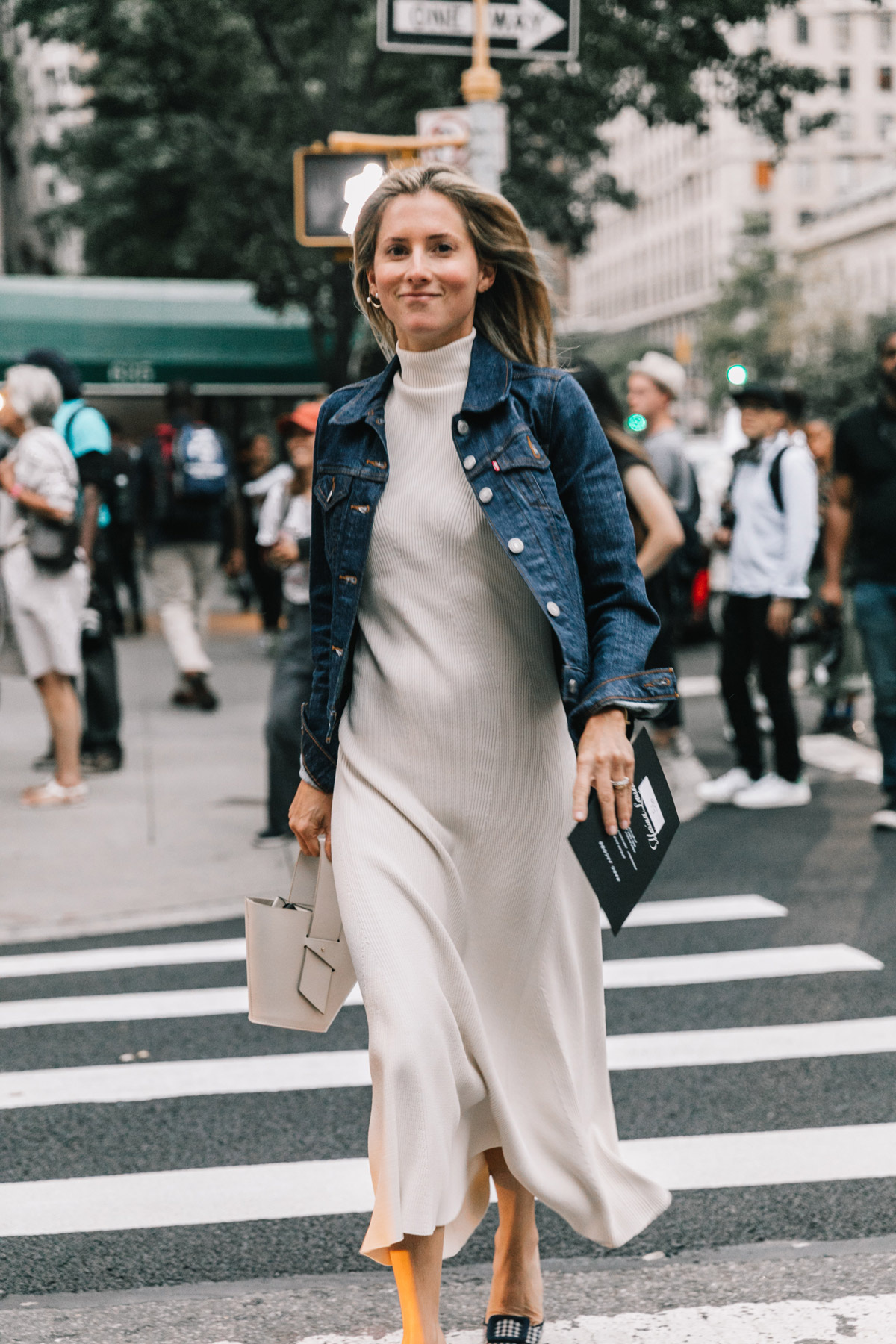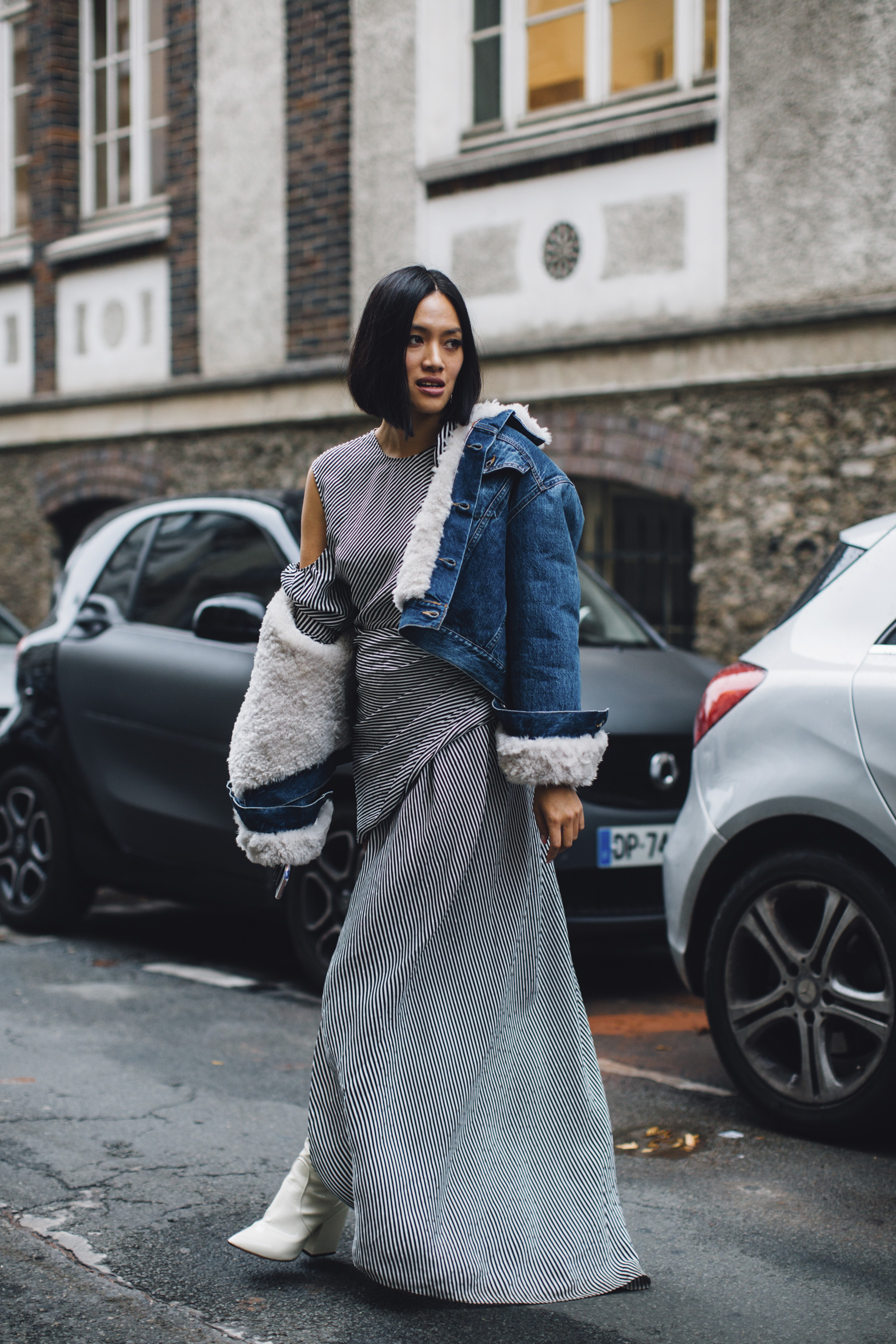 One of the big comebacks this year: the shearling denim jacket. Classic denim gets an upgrade with a cozy collar and a good alternative is to opt for a shearling-lined jacket for more chilly days. You can find a cool one like above from the Alexander McQueen FW Collection. These looks will inspire you to update your favorite pieces. Pair it with dresses, tulle skirts or more denim.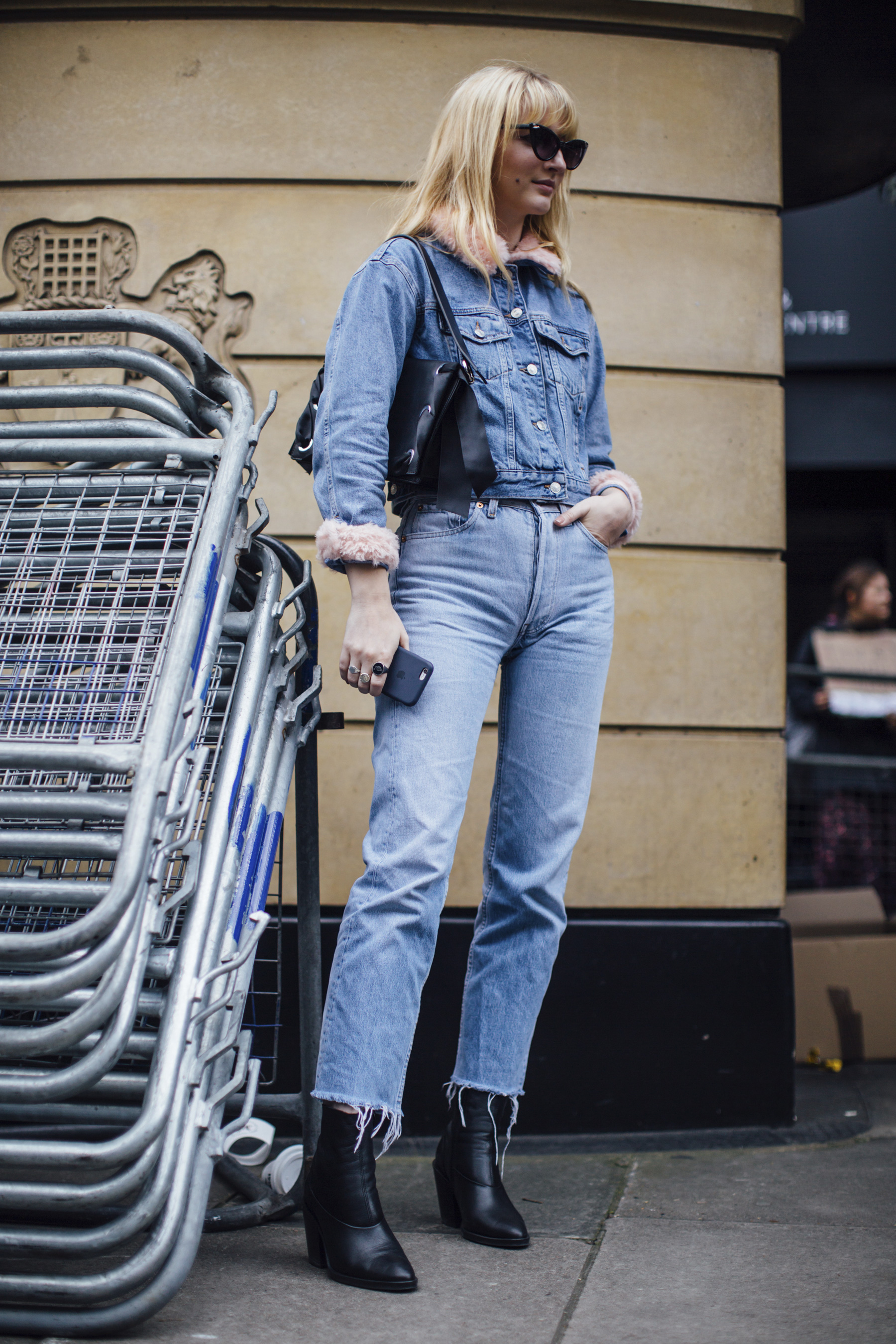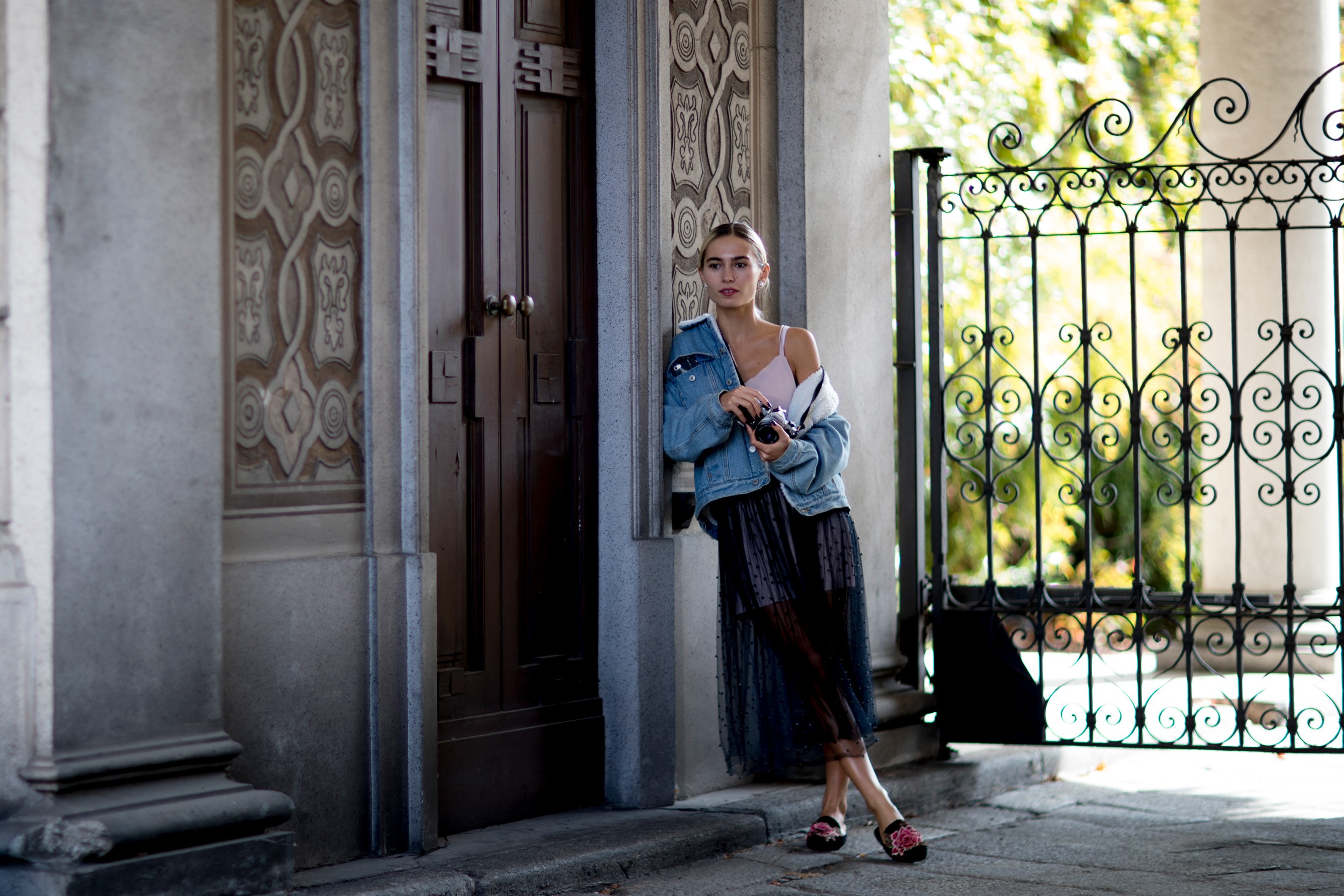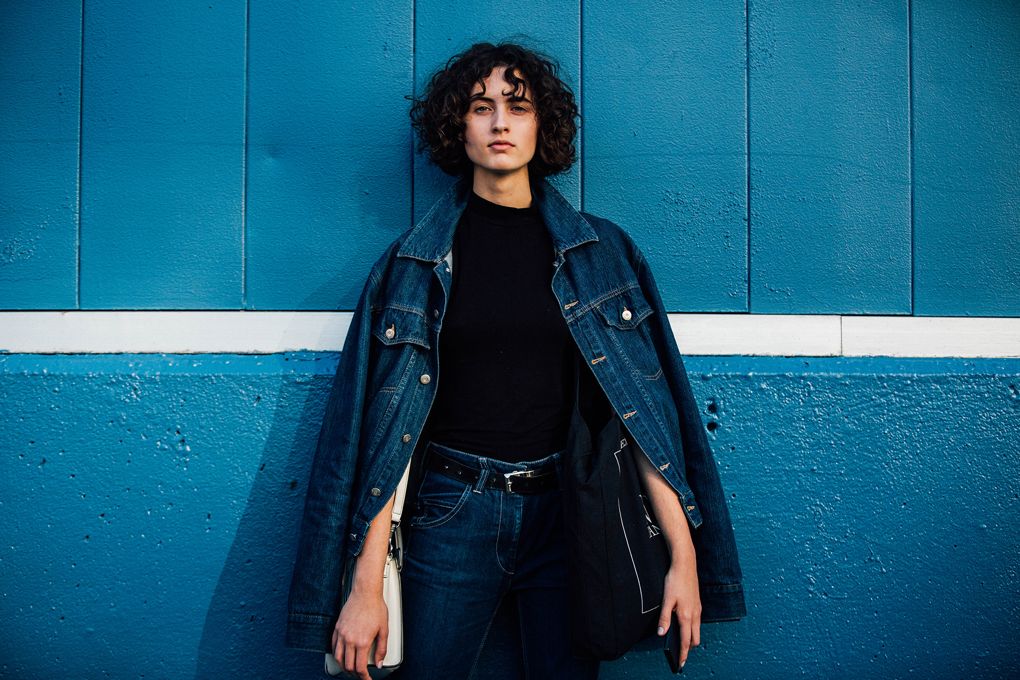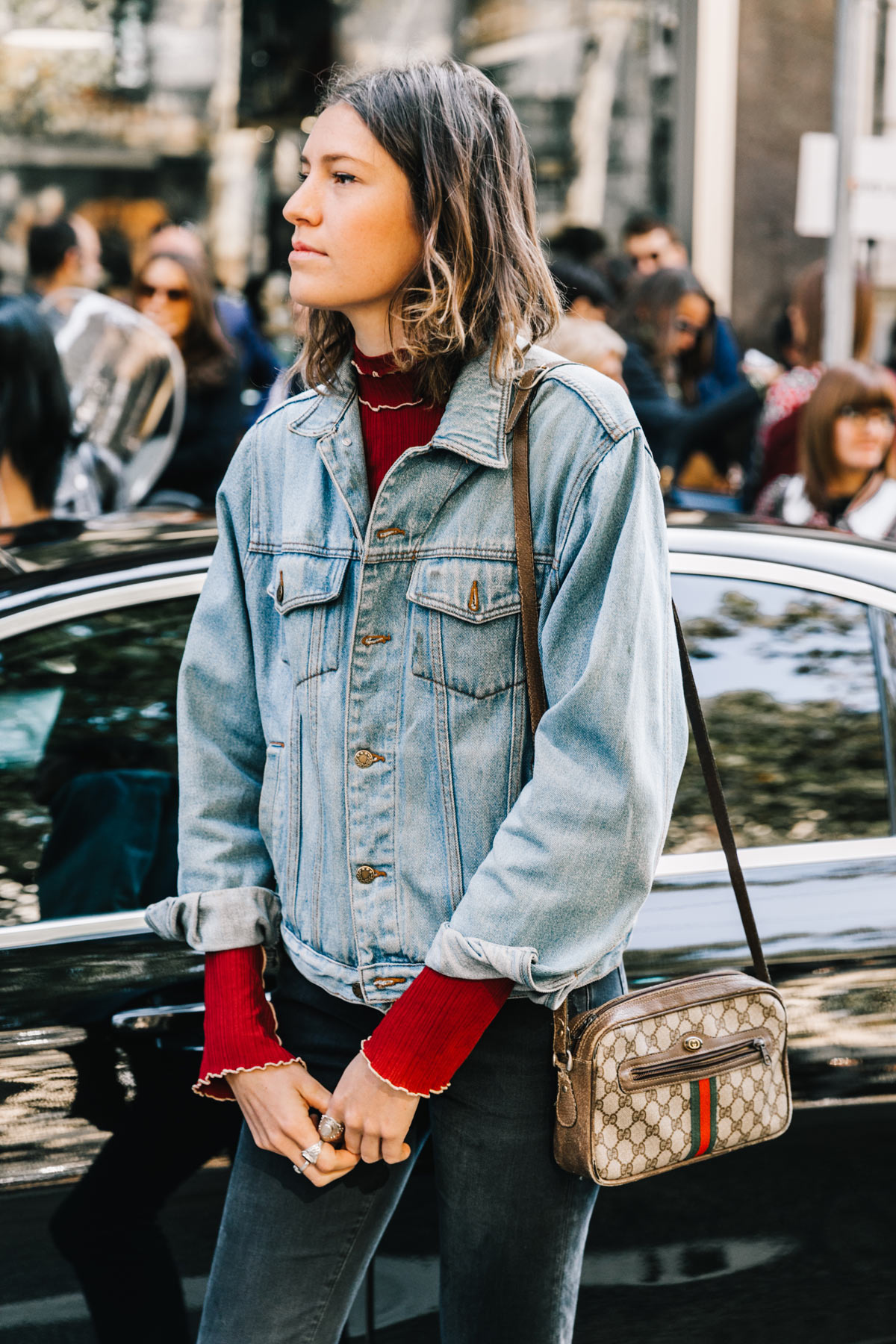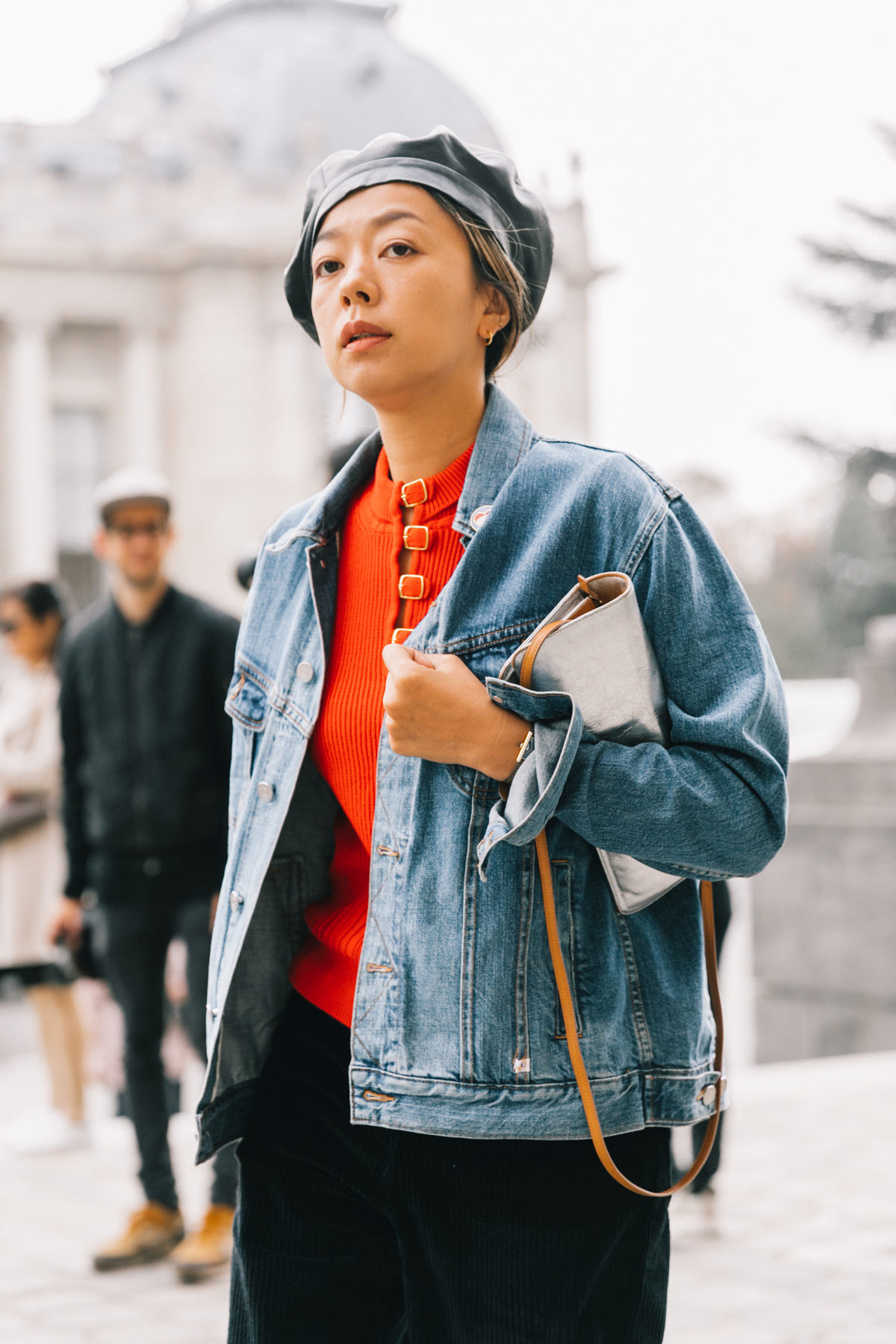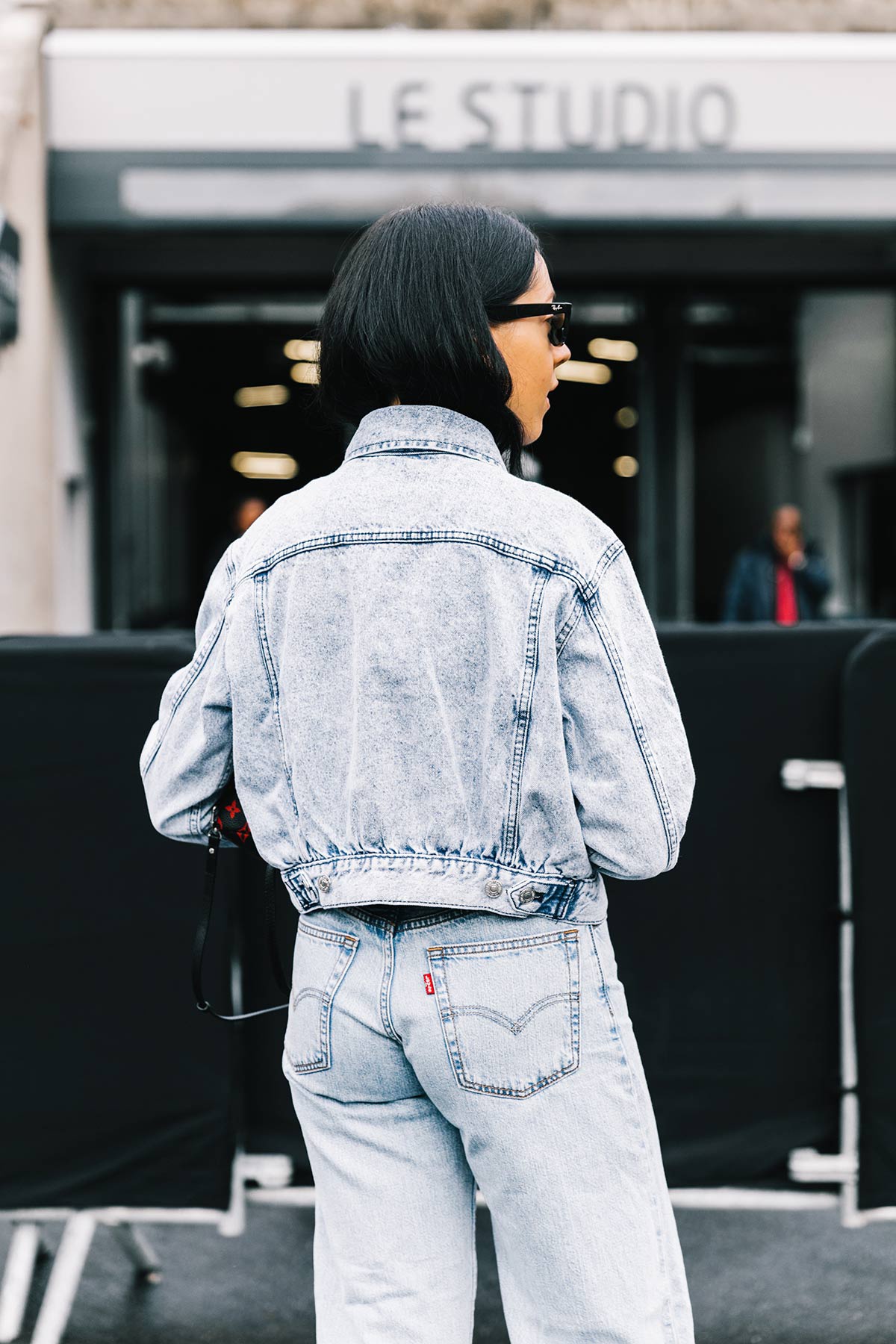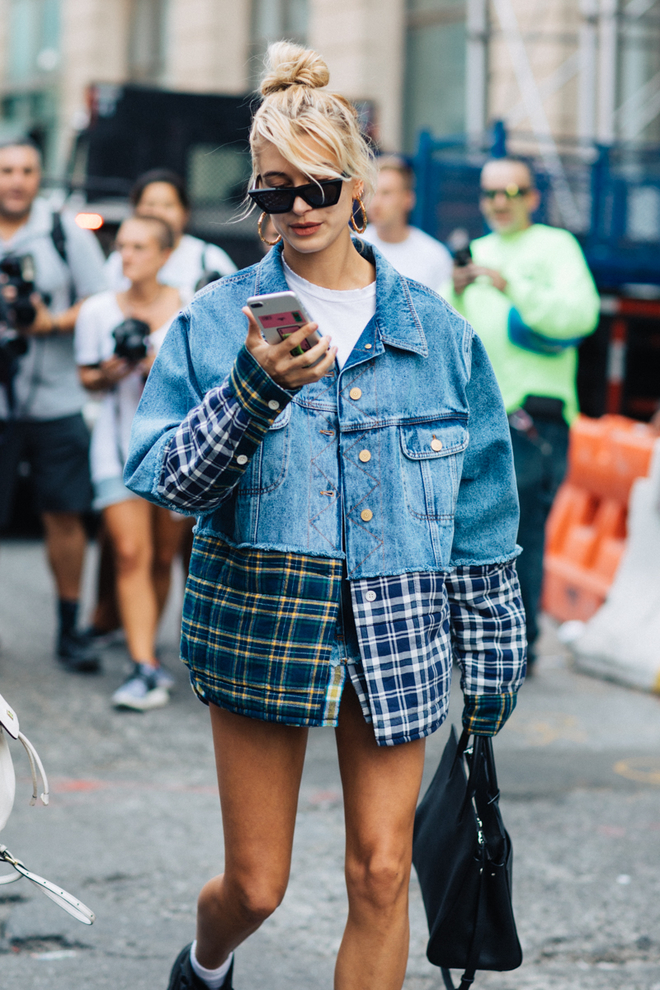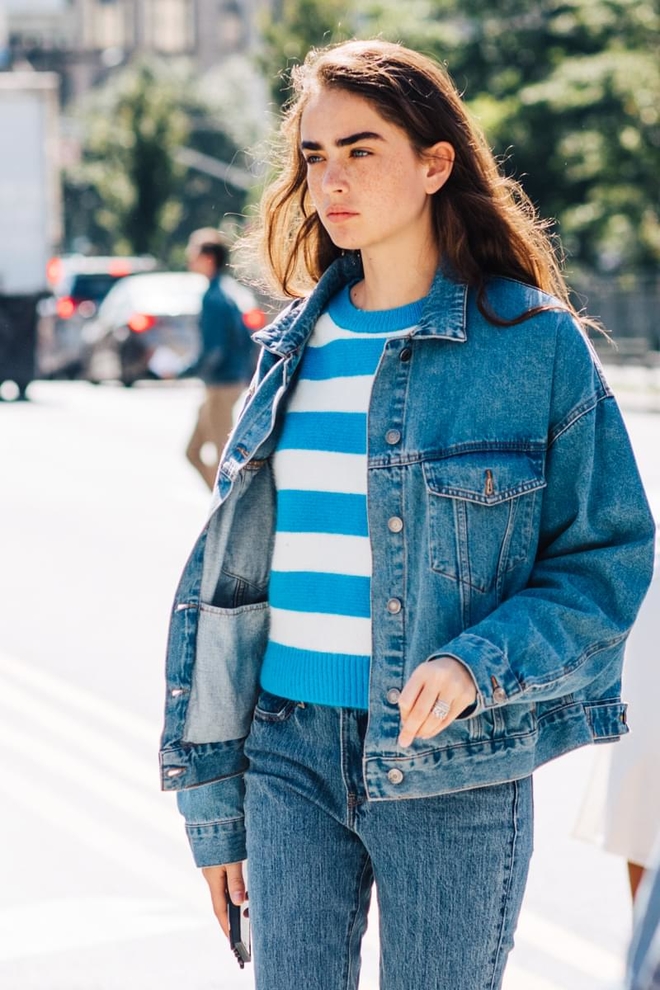 Photos via:
cover | vogue.es, theimpression, styledumonde
+ vogue.fr, vogue.co.uk, theimpression, trini-
Salva
Salva