24 October 2017
Inspiration from Fashion Weeks Street Style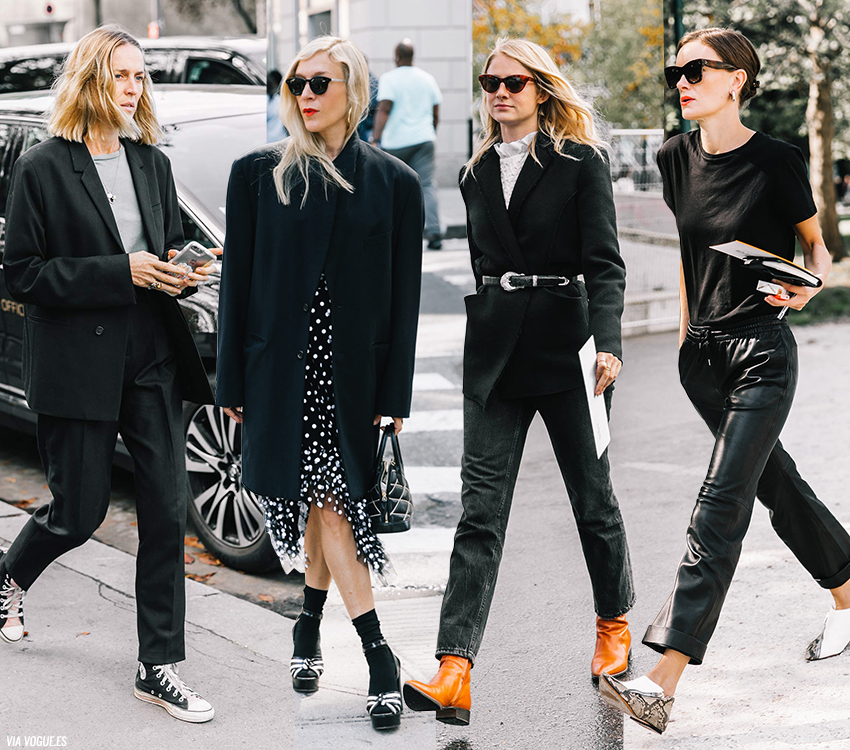 Today's post is not about a single trend or way to wear an item but I am showing here some of my favourite looks I have collected from last Fashion Weeks street style photos. Beginning with some total black looks which are the ones I'm always inspired by and love to wear personally. I have noticed that accessories make the difference here, shoes of course, but a stunning pair of sunglasses in particular. Choosing and wearing the right shade can easily change the "mood" of a look, making a casual one look more feminine or a polished one more relaxed. From the always loved Céline ones, to this Summer's big hit, Lolita Le Specs sunglasses, to the cool RetroSuperFuture sunglasses (you can buy them online on Blue & Cream store) here are some good looks featuring trendy sunglasses.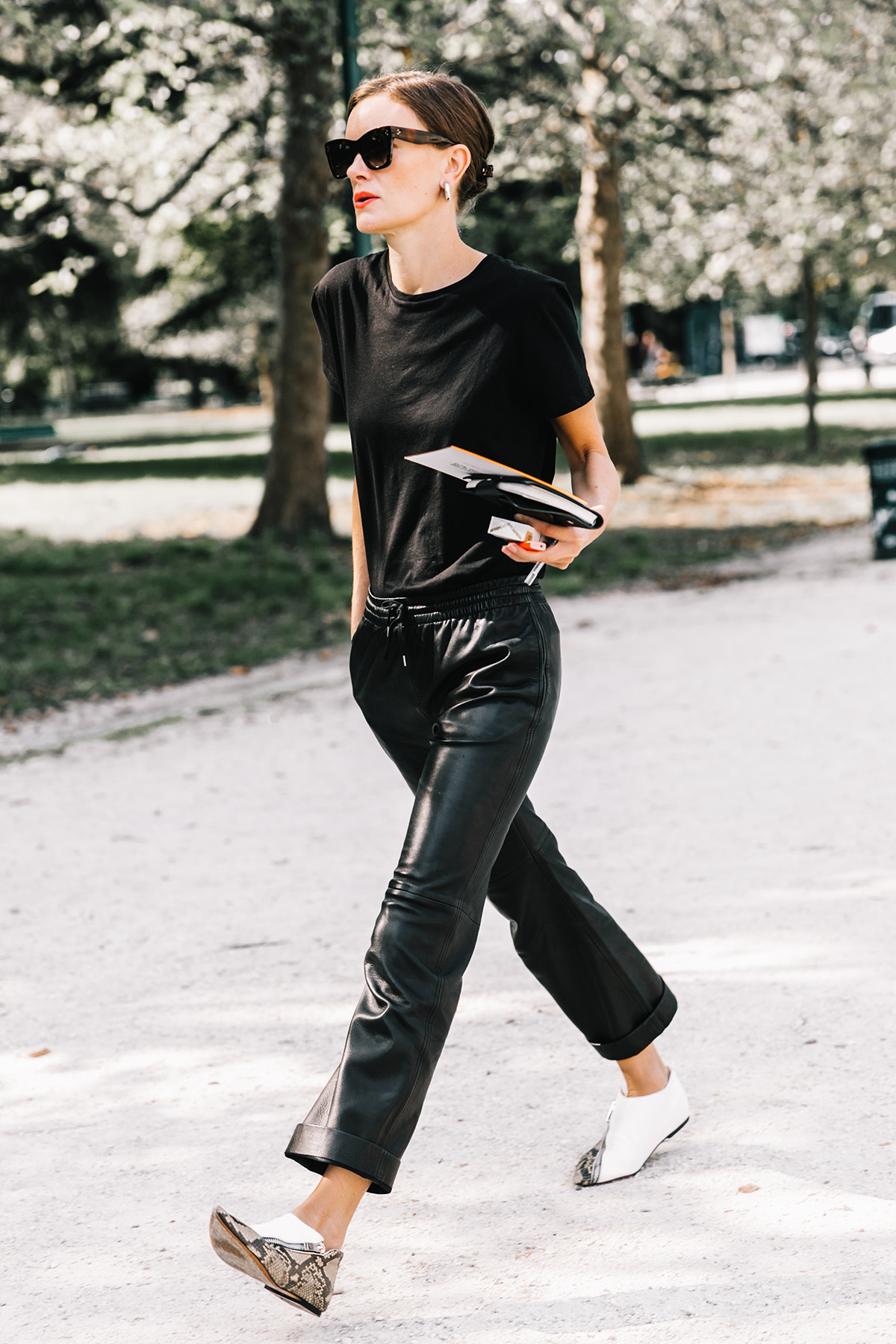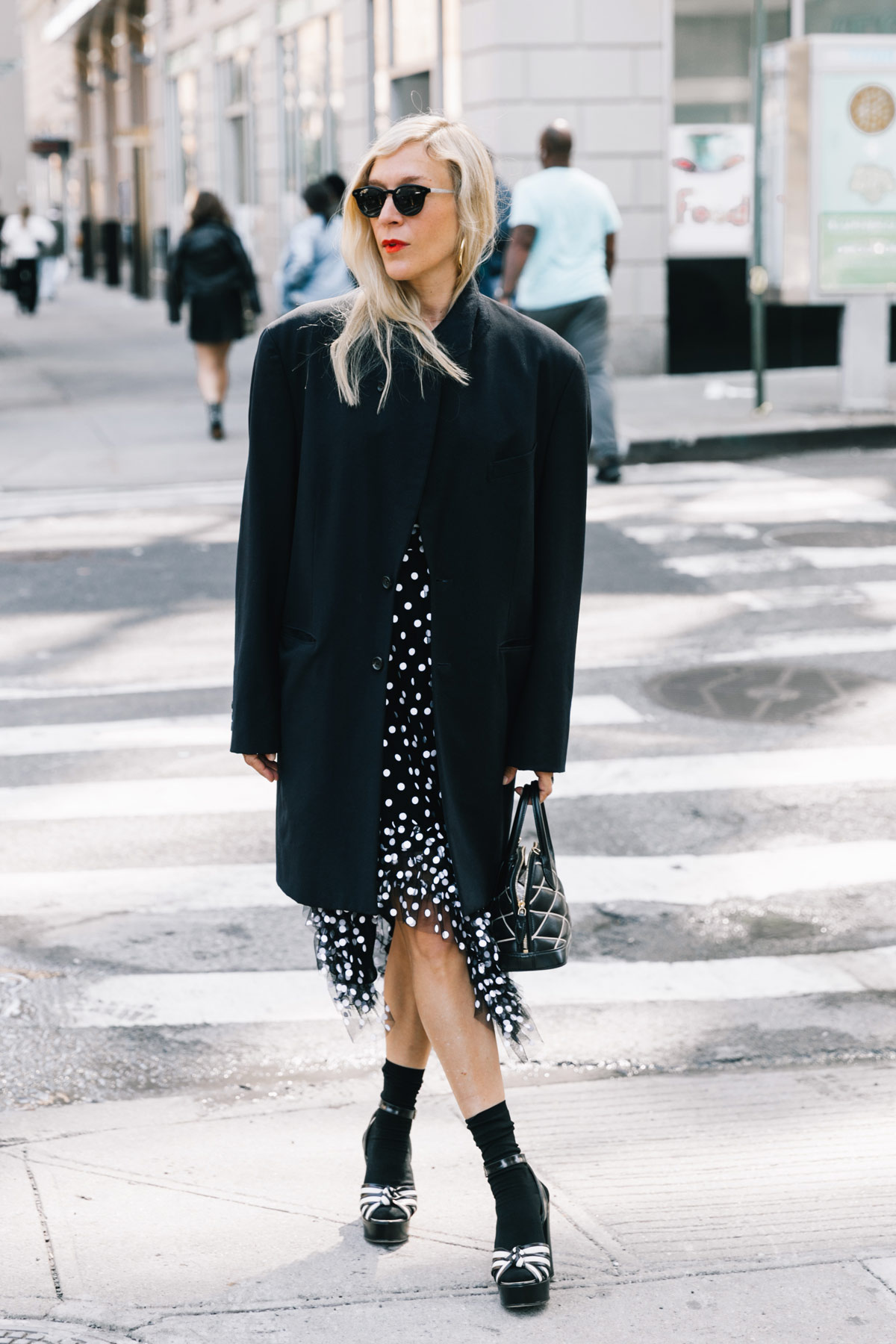 Chloé Sevigny's looks are still the ones I'm always looking forward to find.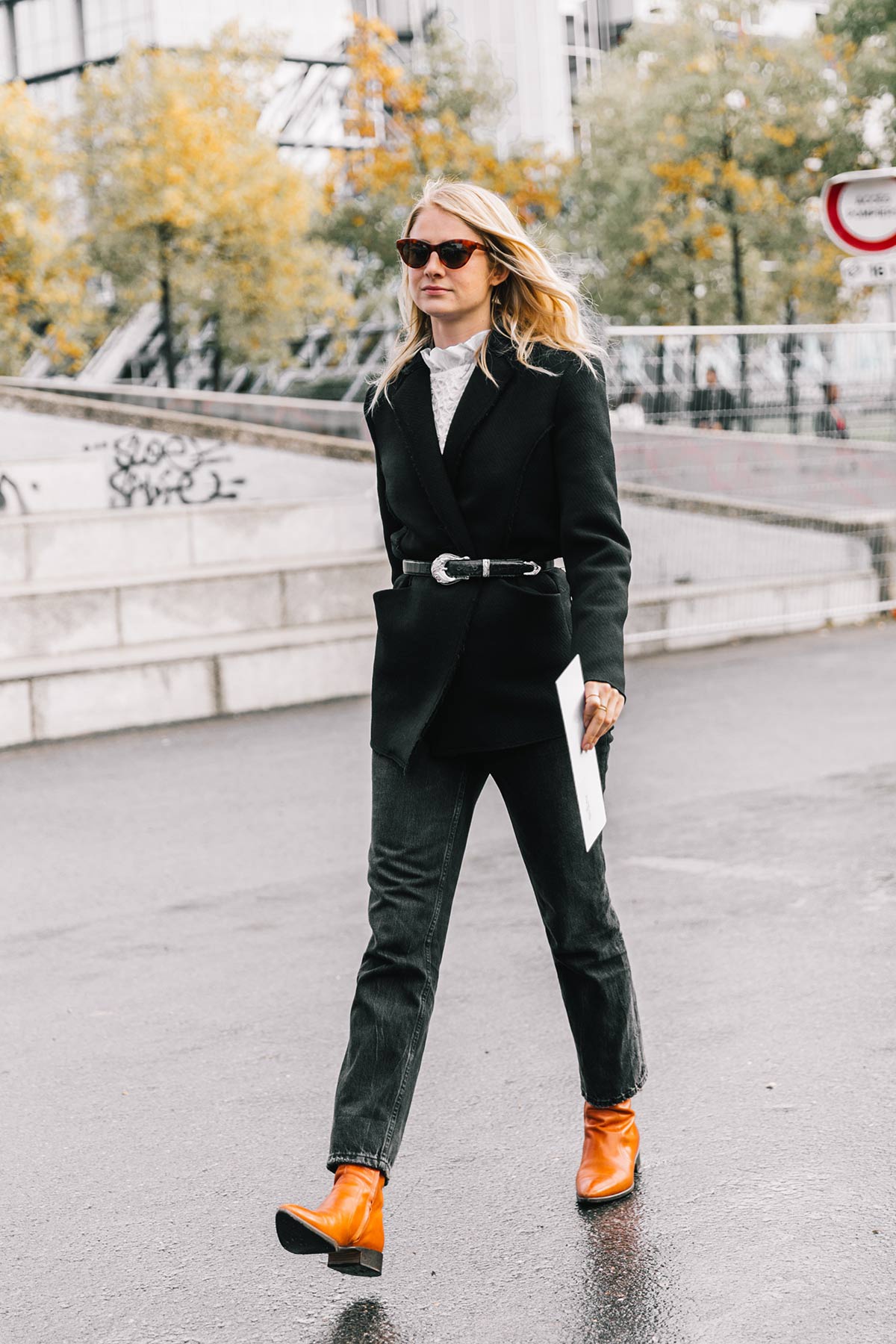 Contrast boots, belted blazer, cat eye sunglasses and the shirt collar detail. These are the kind of looks I love the most, they look simple but with the right details that make the difference.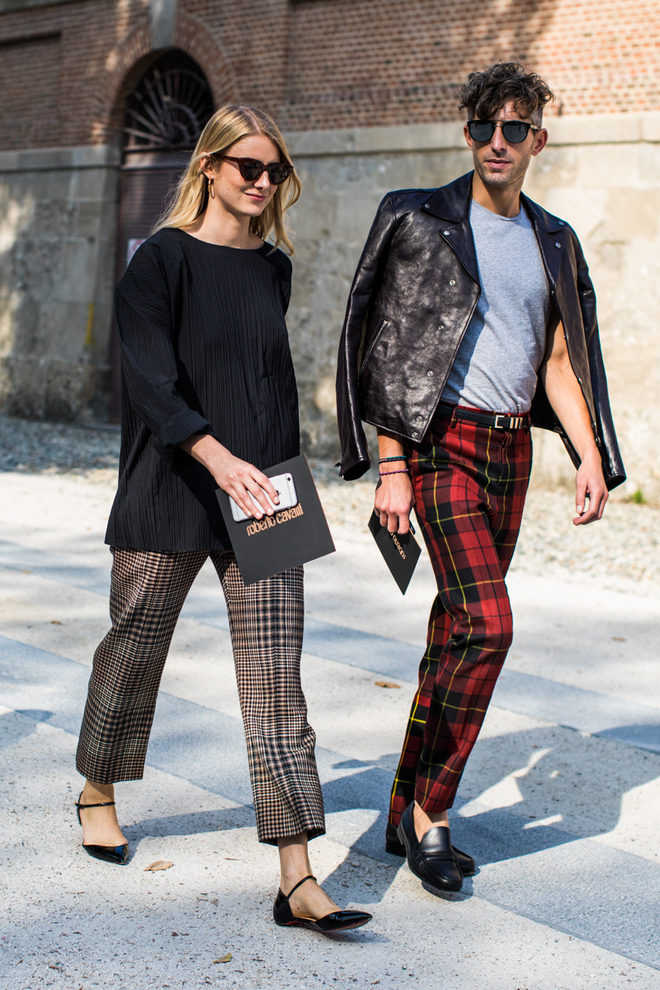 Here again: checked trousers, pleated blouse and adorable flats.
How to wear silver metallic pants, a furry bag and still not look out of place.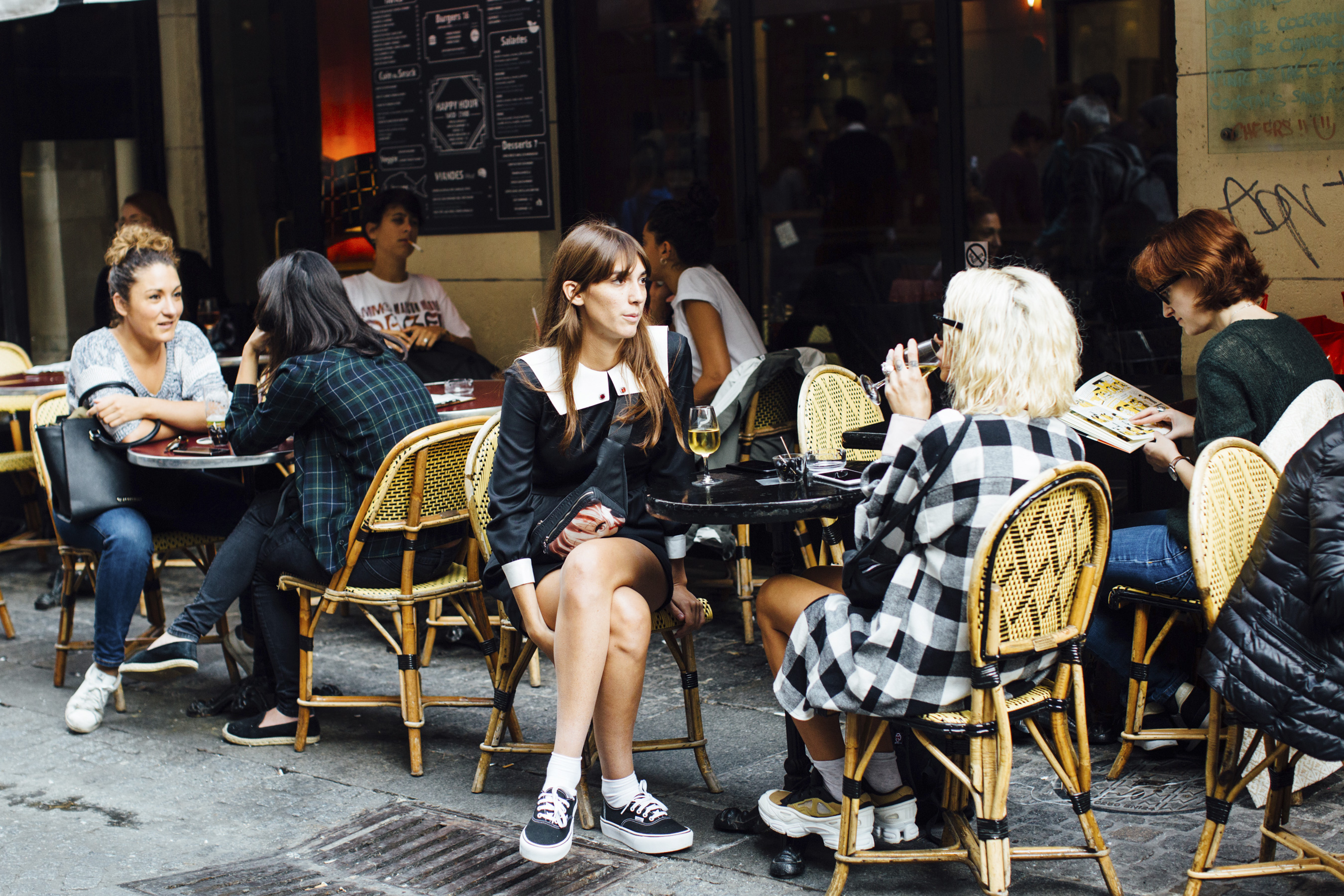 Paris allure.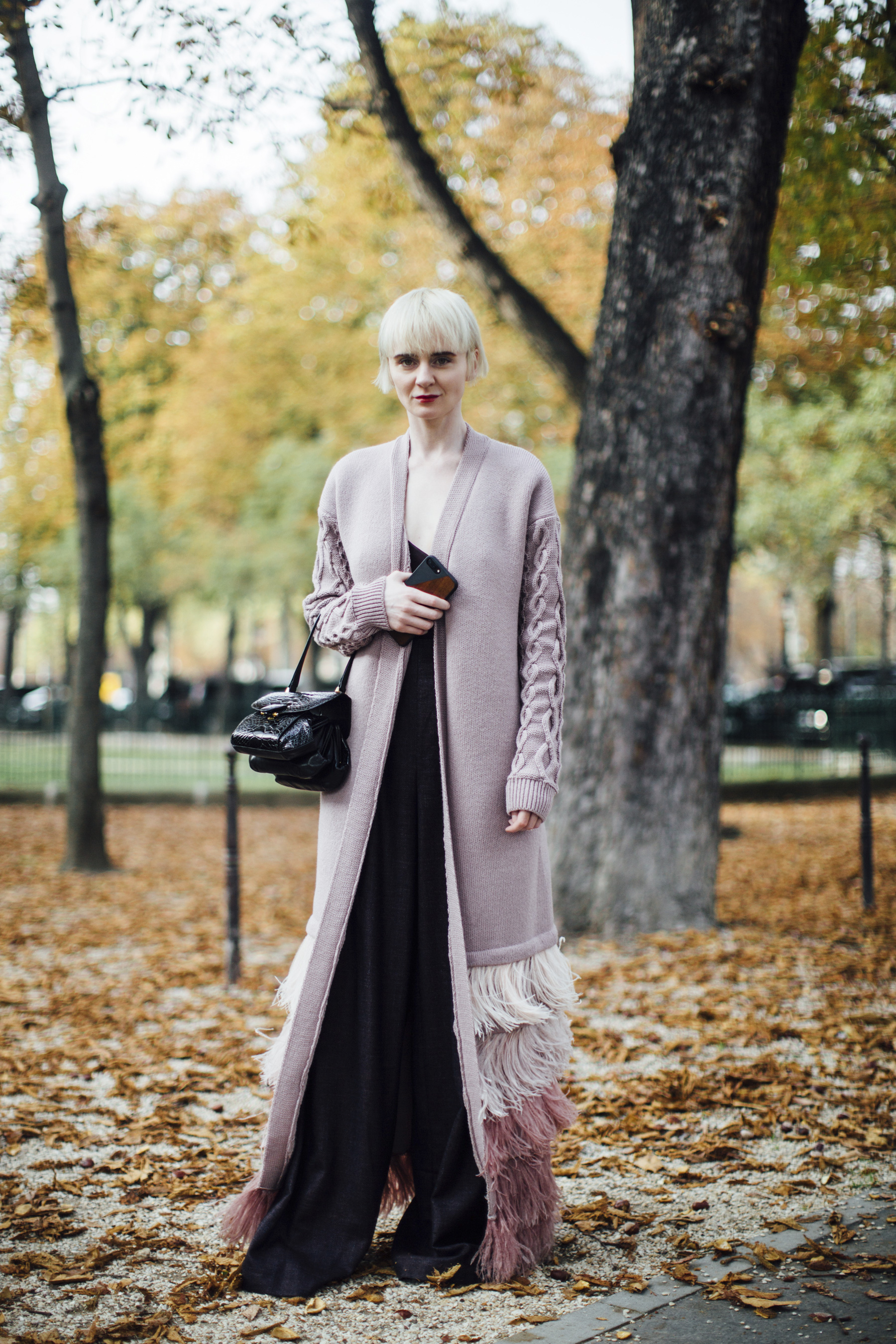 What about a maxi cardi with fringes? (Ok, this one is definitely maxi).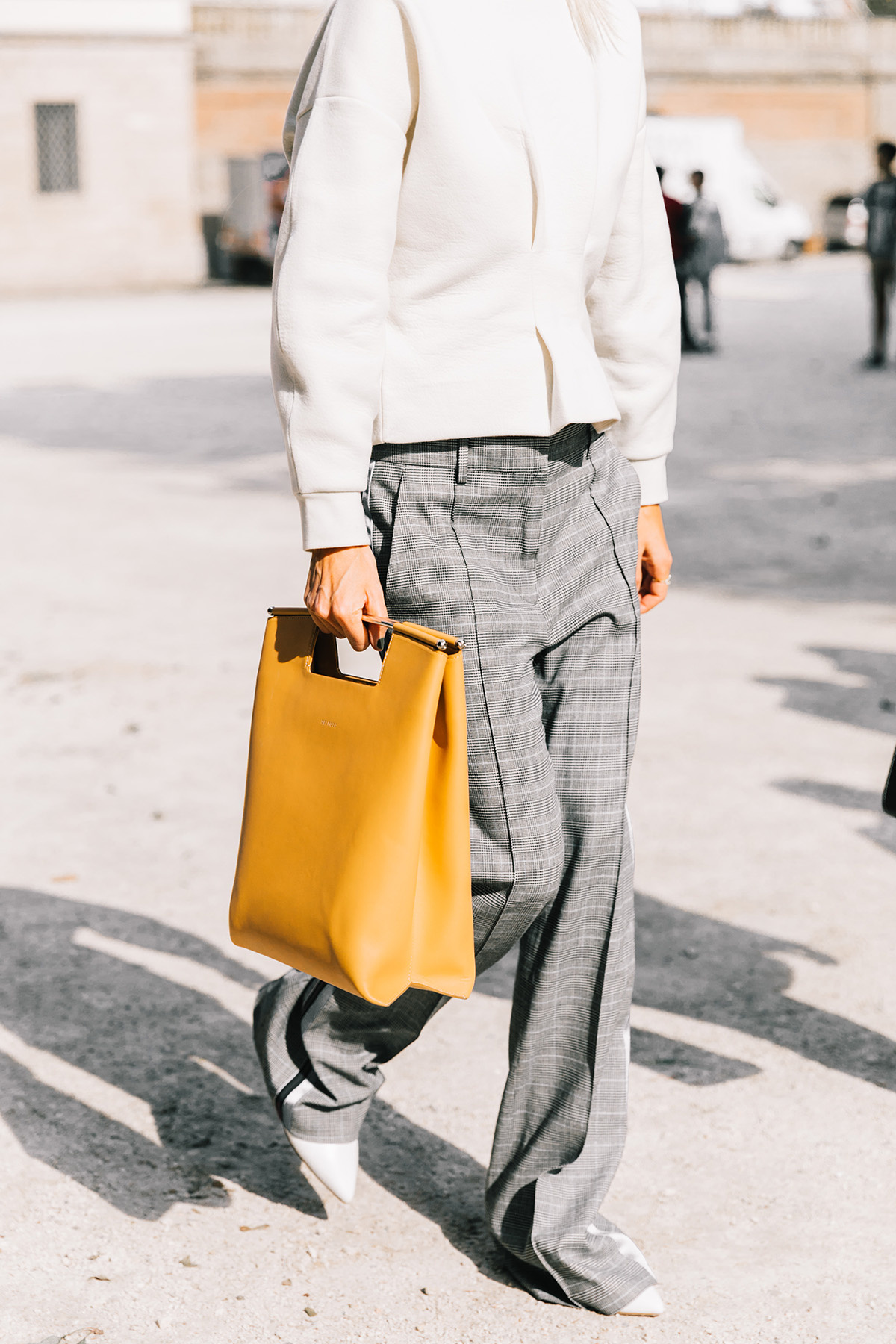 The ckecked print of the season.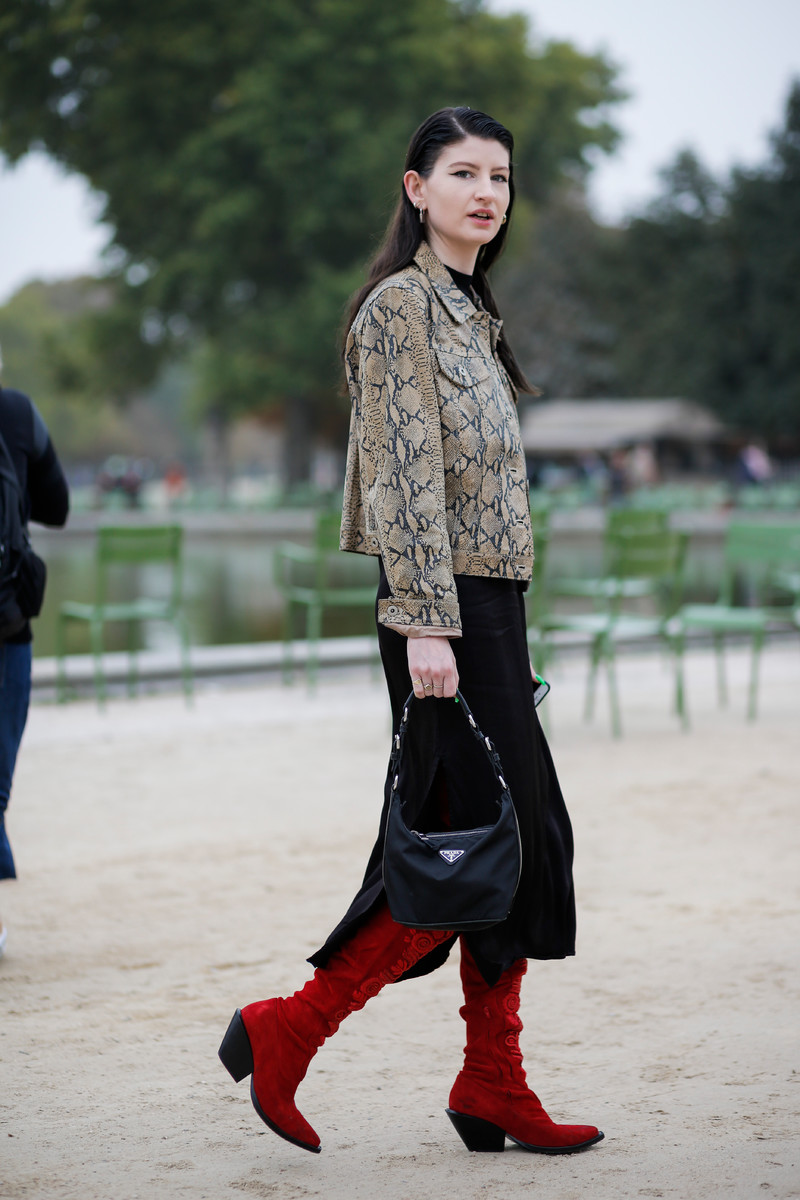 A python leather jacket and red boots without looking like a cowgirl? I didn't think it was possible. But hey it is!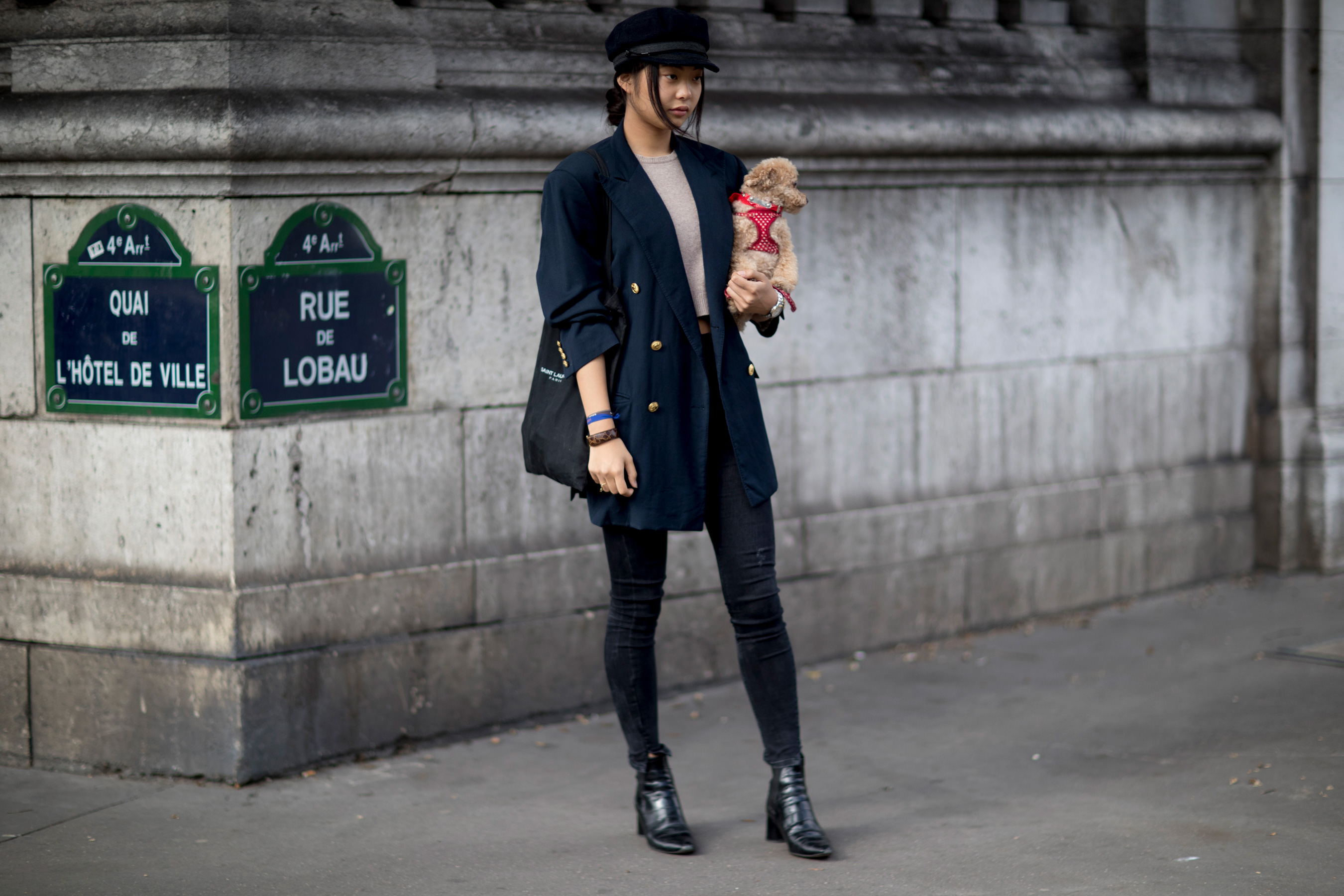 The French look goes Asian.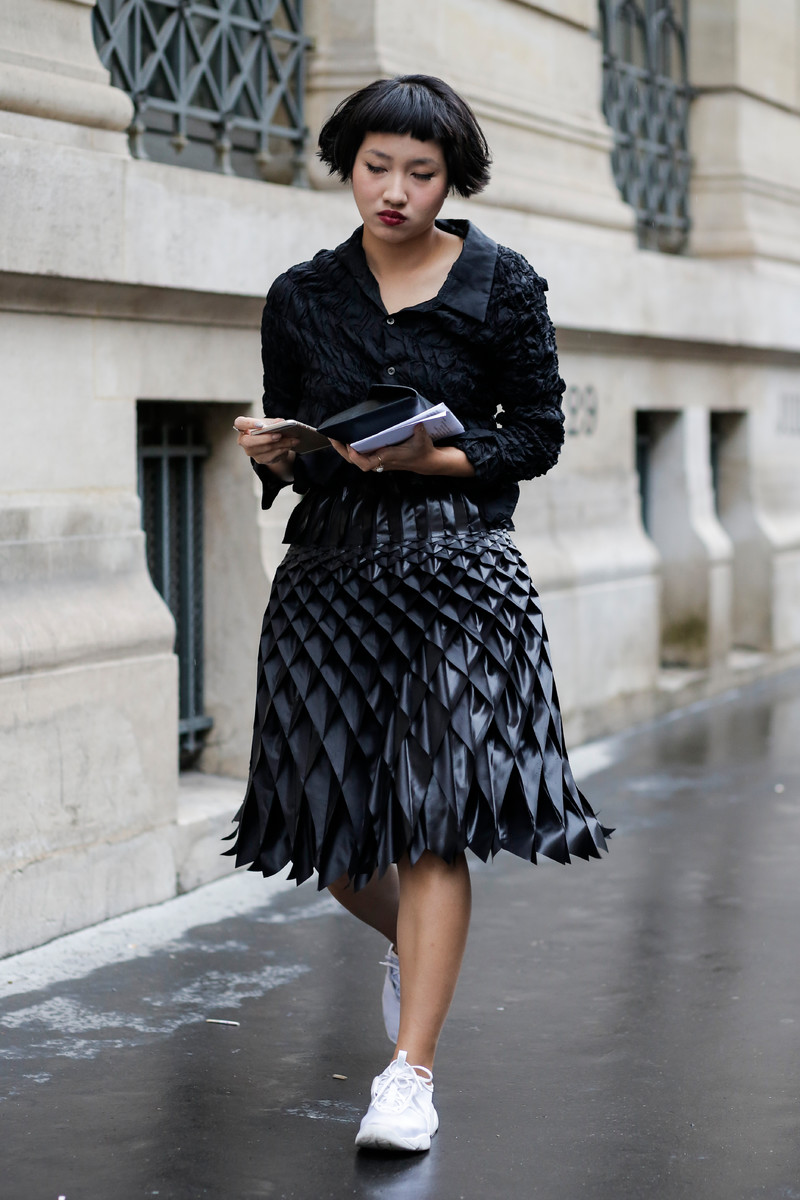 Japanese avantgarde is my cup of tea.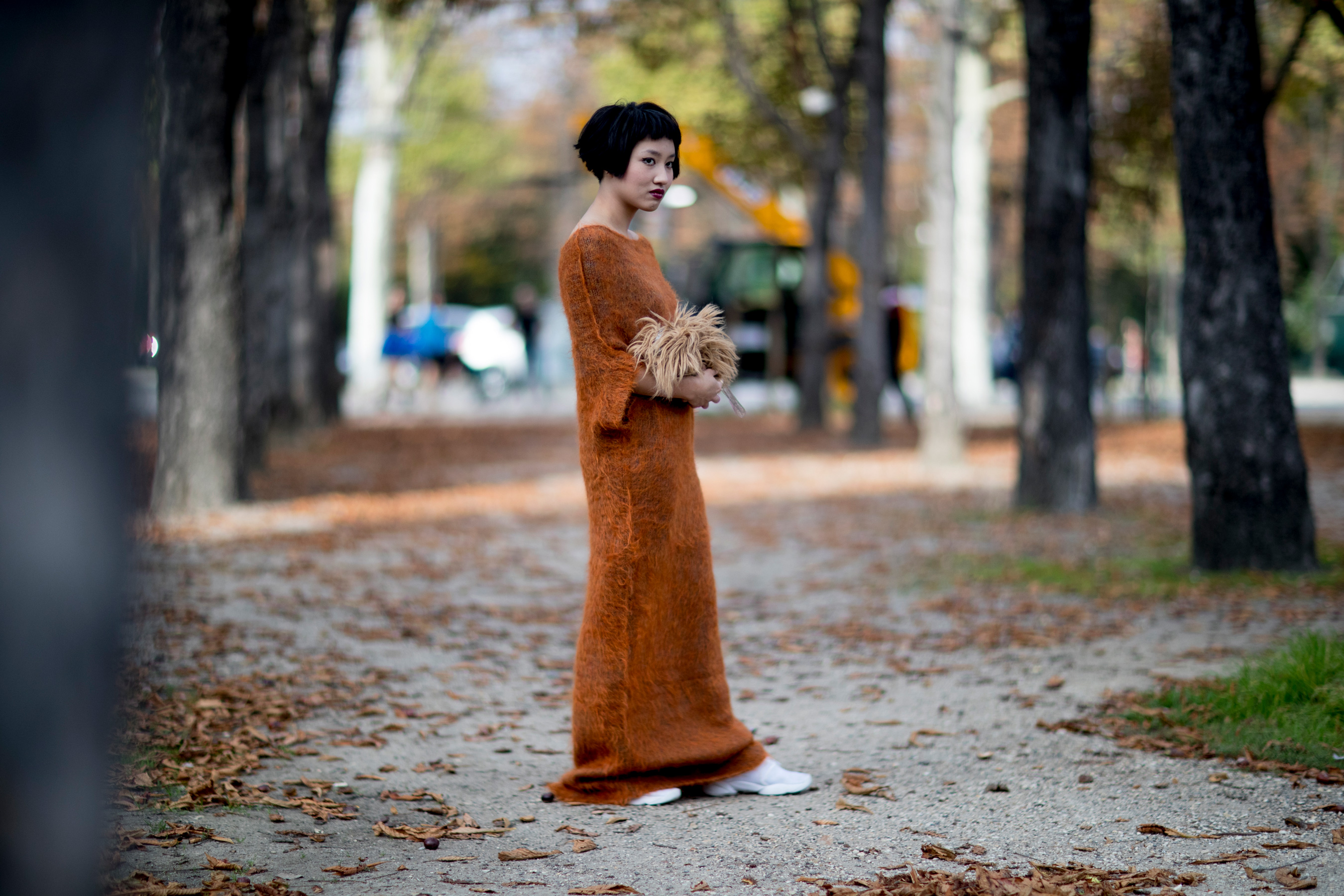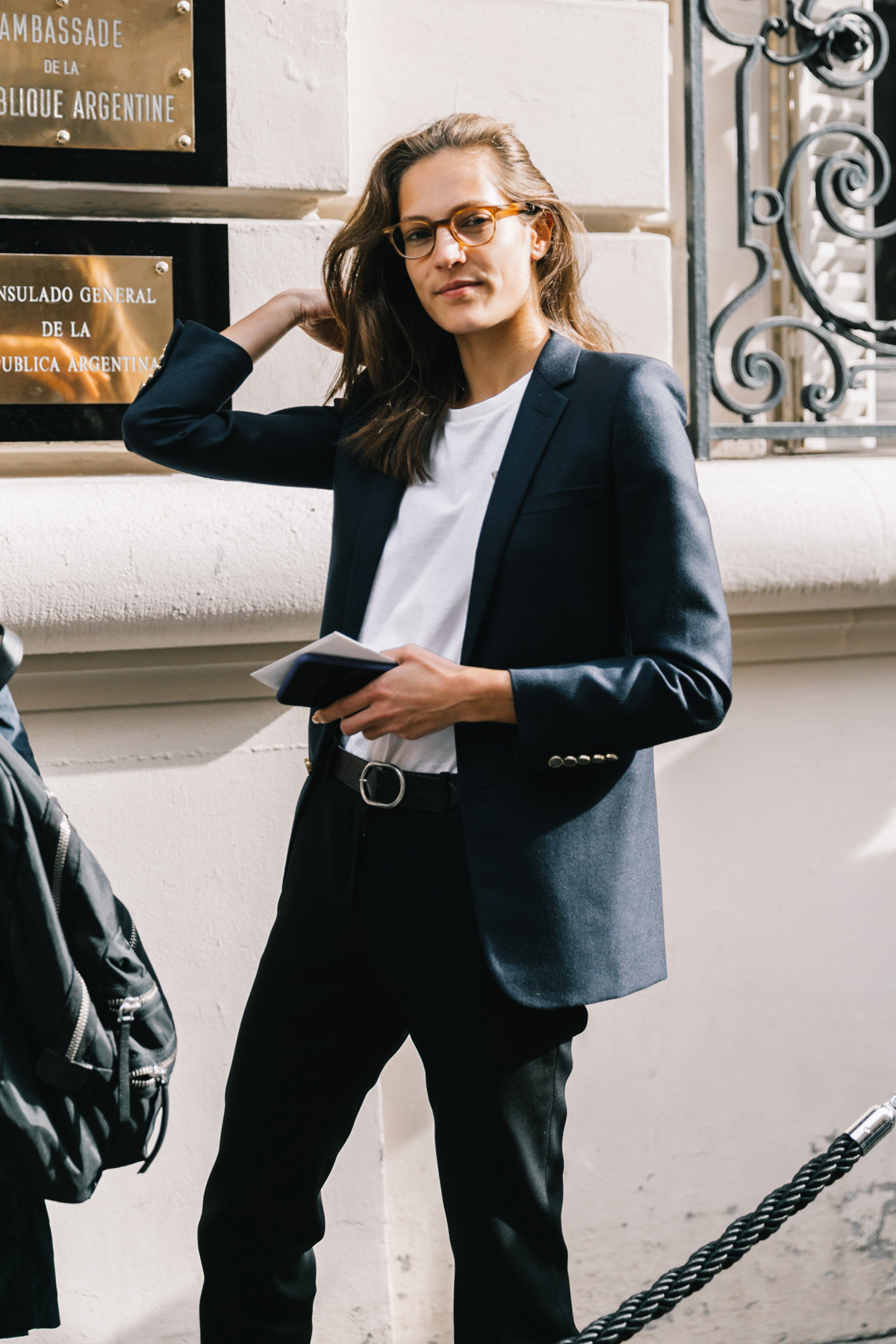 As simple as this. Glasses make the difference here I guess (her height, too!)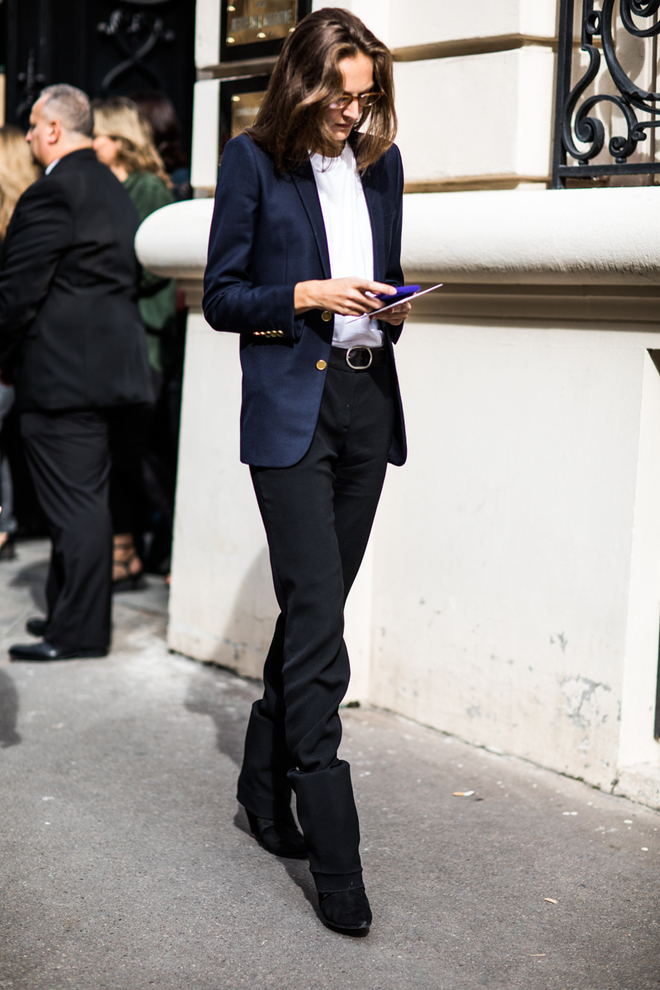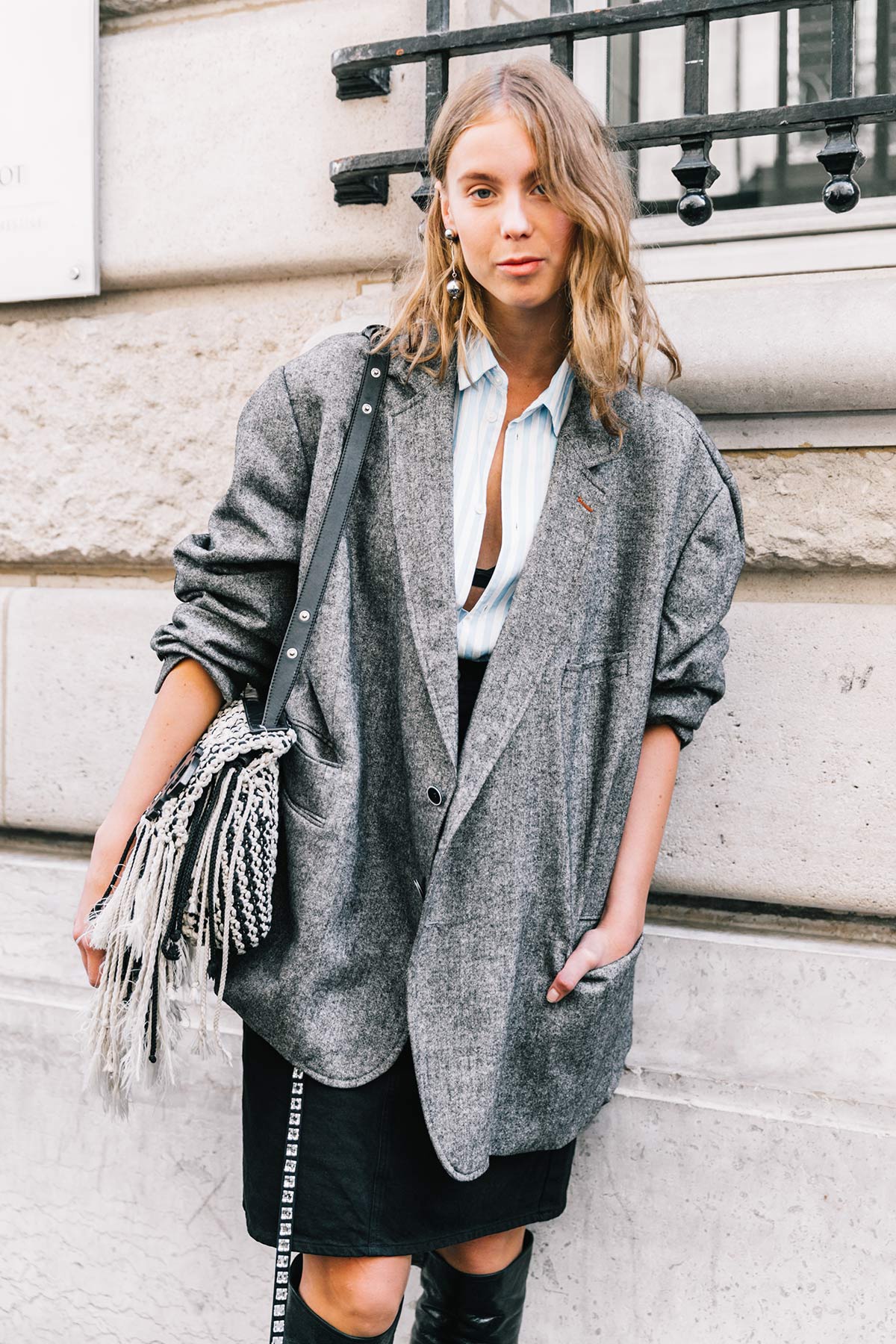 Maxi blazer, boyfriend shirt, midi skirt and boots. Try this combo!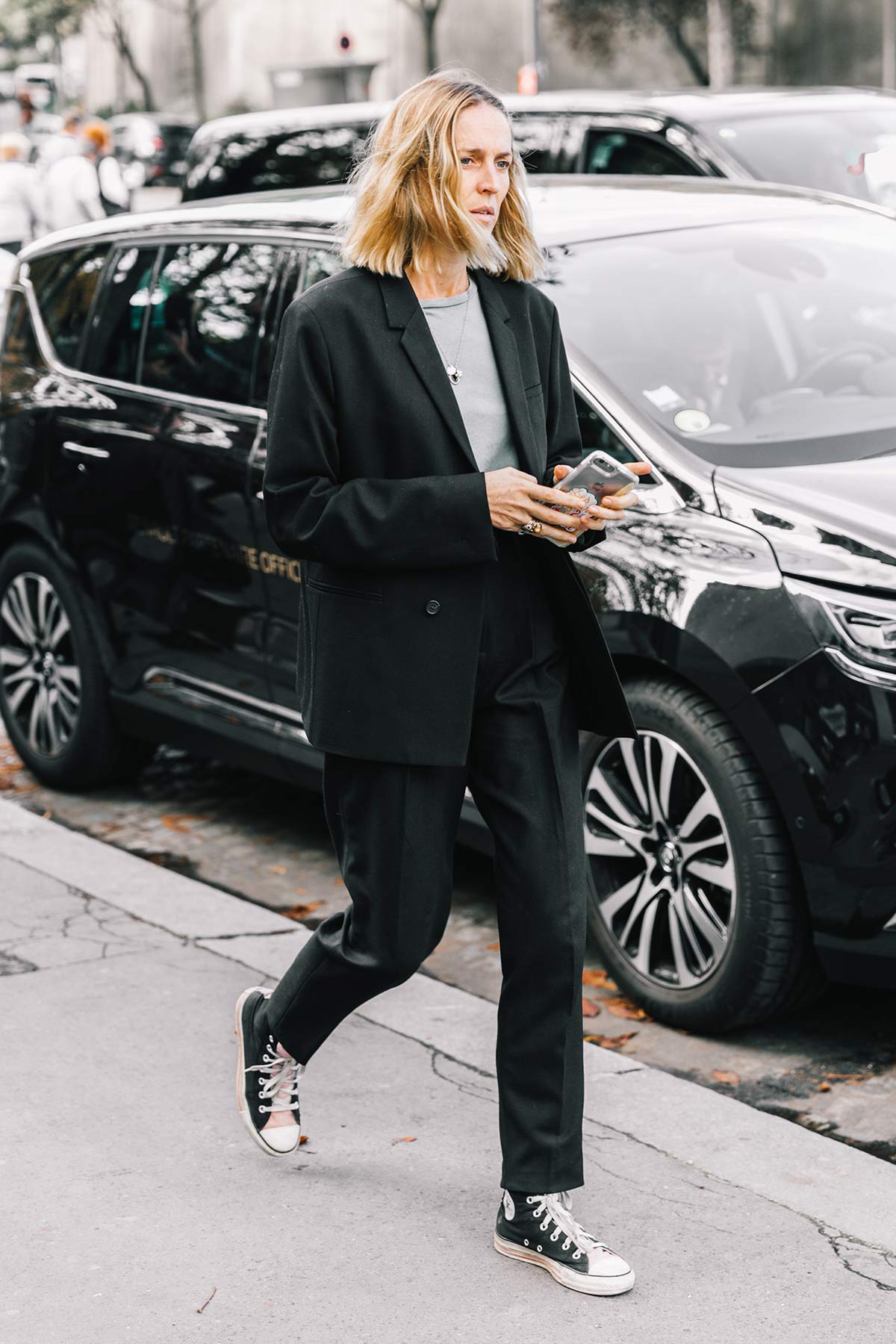 Pants suit plus sneakers and a basic T-shirt.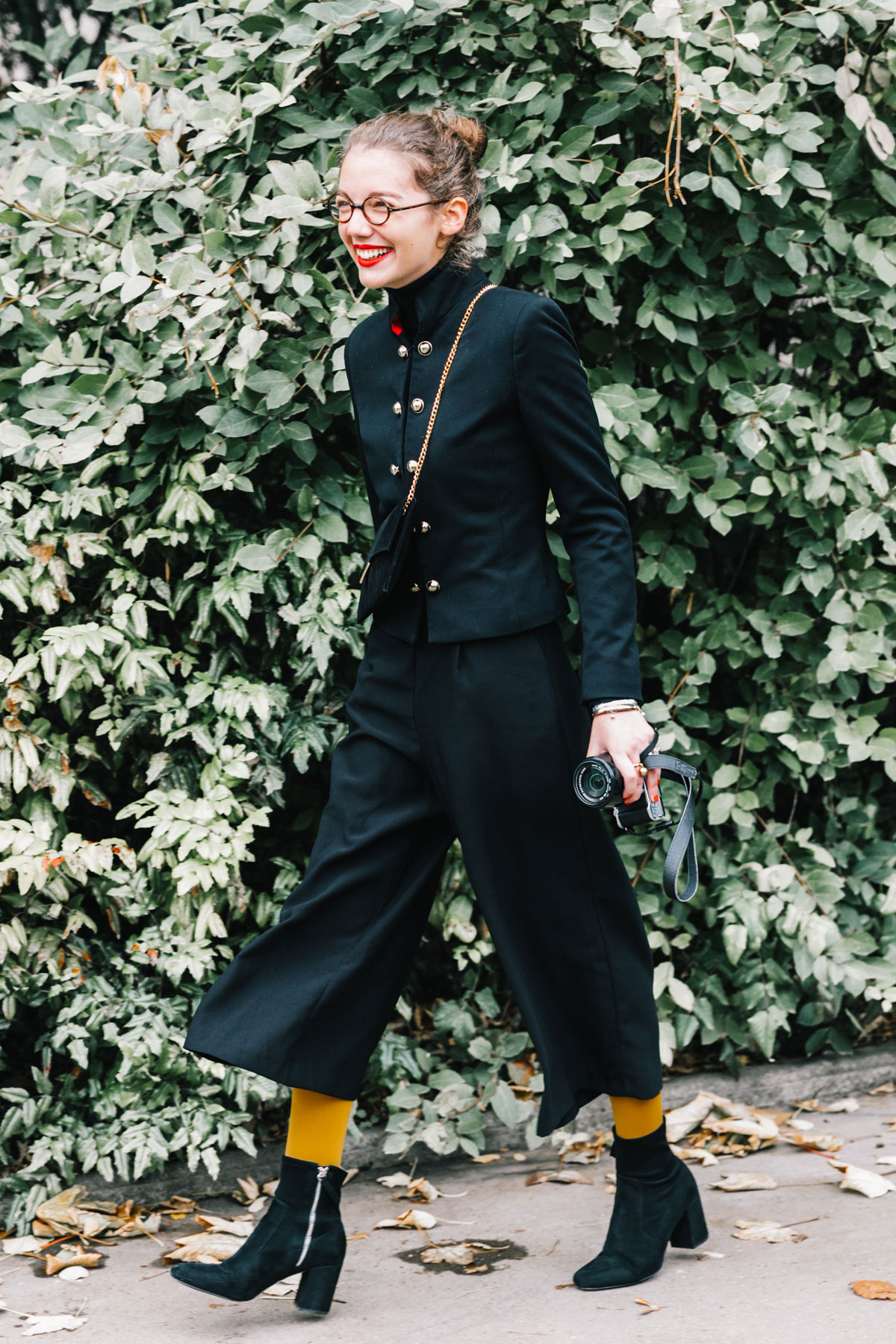 Her glasses and smile! And a cute look.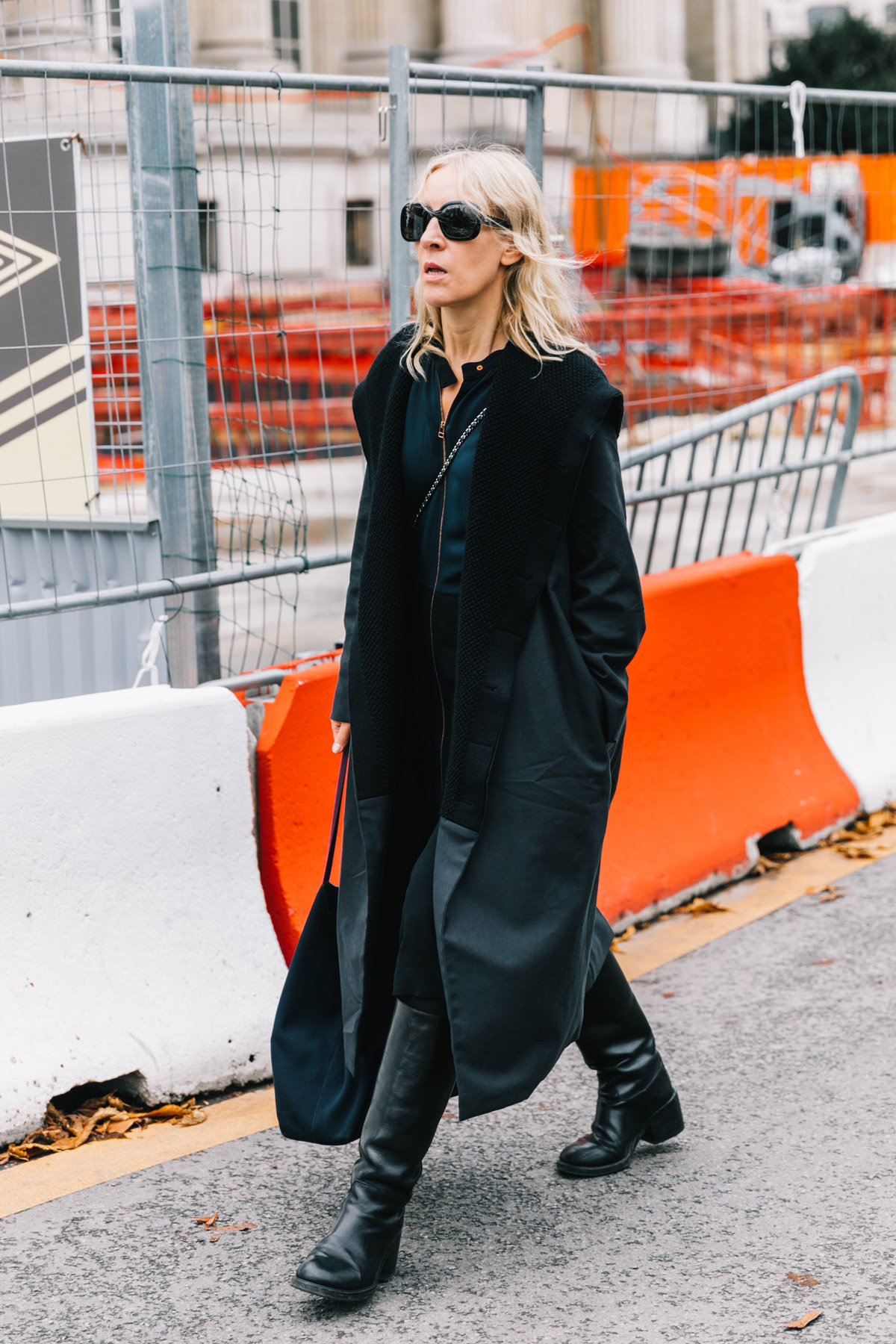 Another one on total black.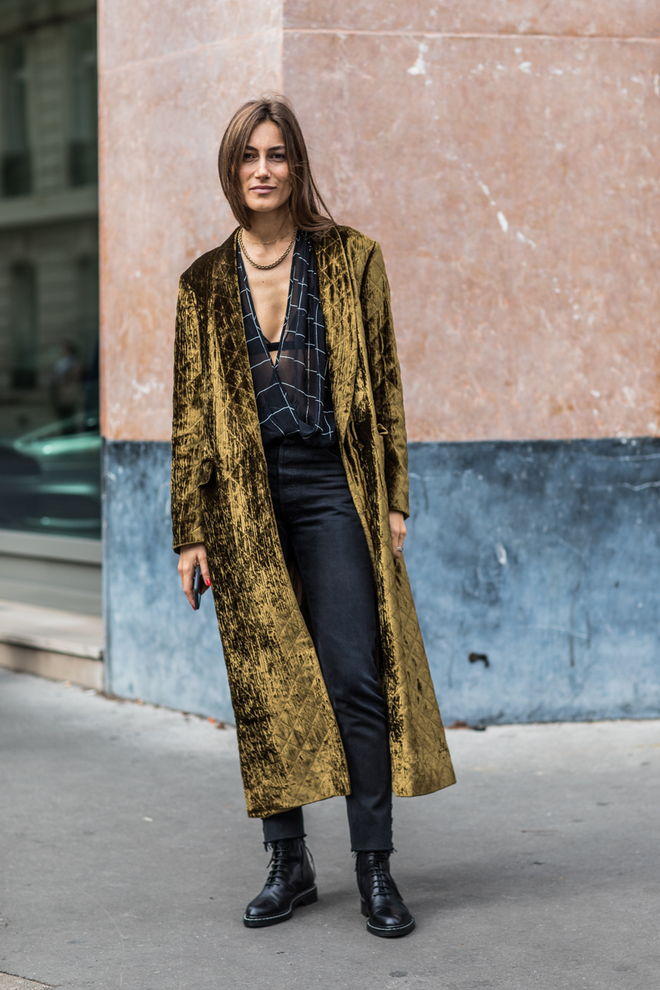 Giorgia Tordini is always an ispiration.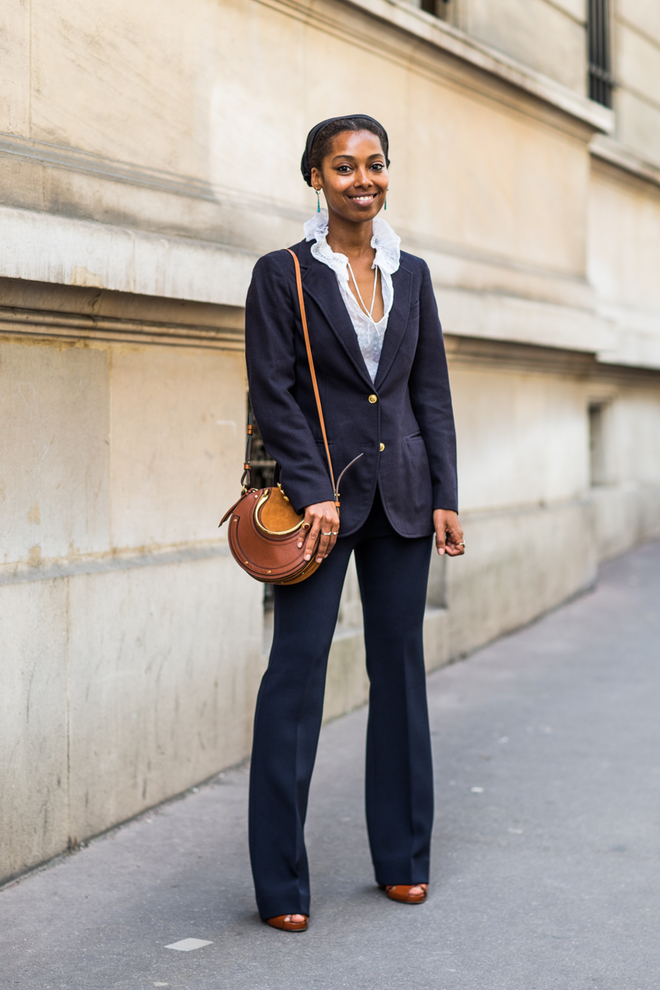 Blazer + trousers, a more feminine version.
My previous post with some other favorite looks from the last the fashion week month street style.
Photos via:
cover | vogue. es
+ vogue.fr, theimpression, teampterstigter
Salva
Salva
Salva
Salva
Salva
Salva
Salva