26 October 2017
How to Wear a Vinyl Trench Coat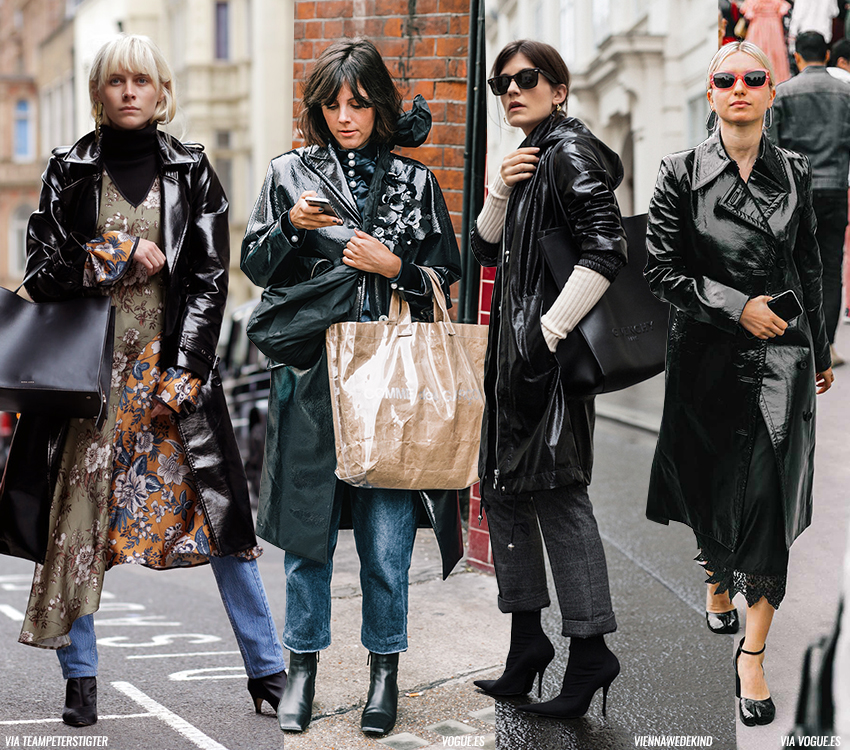 It's been almost two years now since wearing vinyl, PVC (and even latex!) clothing is not connected to the dance floor, to youth goth subcultures or to some kind of dominatrix scenario any more. From catwalk designers to street style photography we have defnitely become accustomed to spot glossy pieces on cool editorials and on the street. Ellery, Calvin Klein and Marni are some of the designers that featured vinyl pieces for their autumn-winter 2017 collections.
Although I understand it can be quite challenging to jump on this trend for the first time. To me the key to wearing it in real life, and not feel like you are dressed in some sort of weird bondage vibe, is to pick a single piece of PVC and wear it with something simple and basic. For example vinyl pants with a white boyfriend shirt or a white tee. But if you want to know and try the less difficult-to-pull-off option ever, I recommend starting with a vynyl trench or coat. What's better to use under the pouring rain than a vinyl mac? In this case utility stands beside coolness. A pvc coat makes a great alternative to a classic trench and it will protect you from rain and wind in the best way. So it is really easier to wear vynil than you would think. Below I am showing some good examples to start with.
While most vinyl pieces that I could spot on street style photography were usually black, this season there are more shades available, like dark green and burgundy, that I love in particular. If you want to know where to purchase good PVC options I have found them by searching on Lyst (I often use it, you easily get a great overview of pieces you are looking for, with prices and discounts at one time). Just search for "vynil trench" or "vynil coat" and you will find lots of links to different brands and online stores, from high end designer pieces to more affordable ones.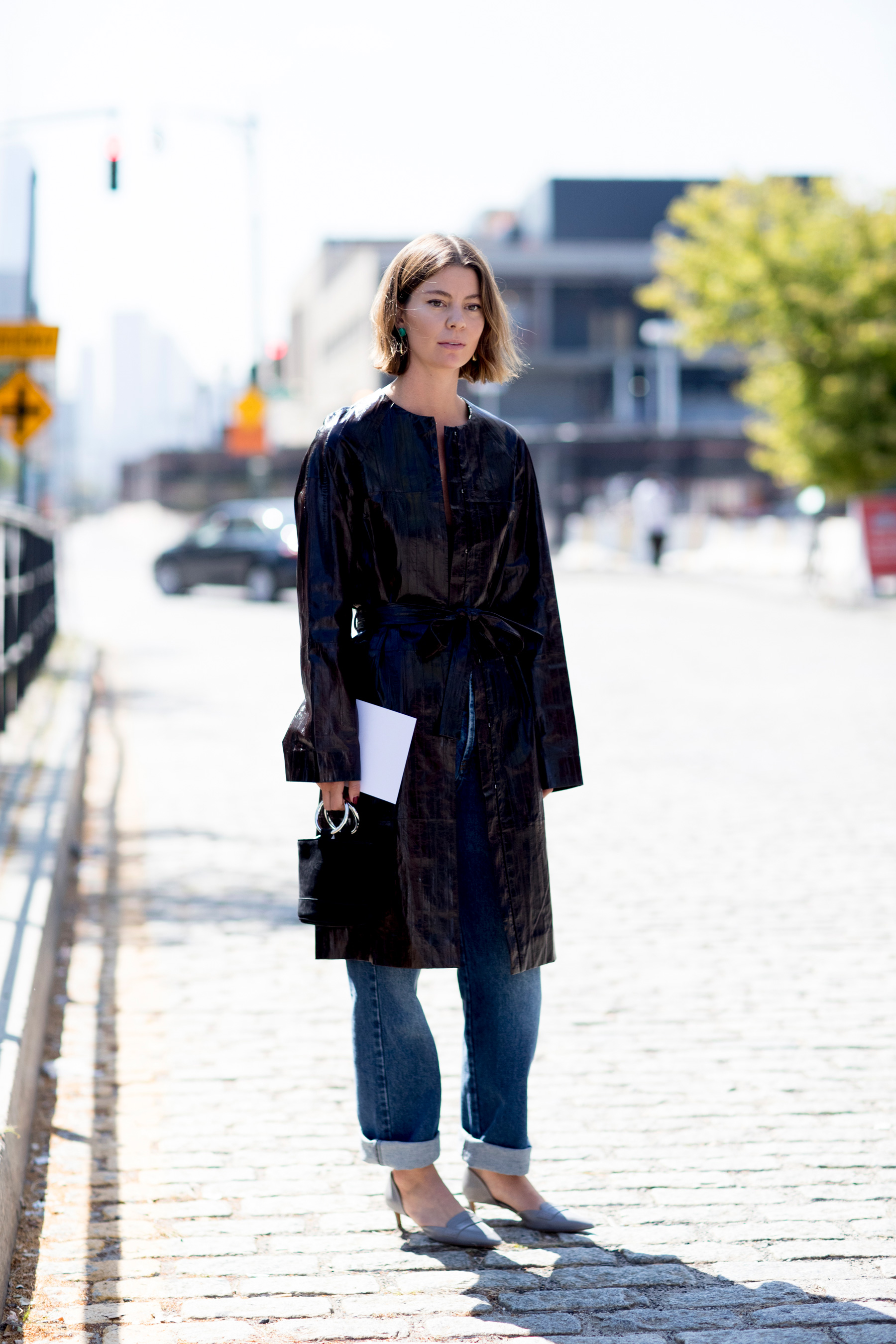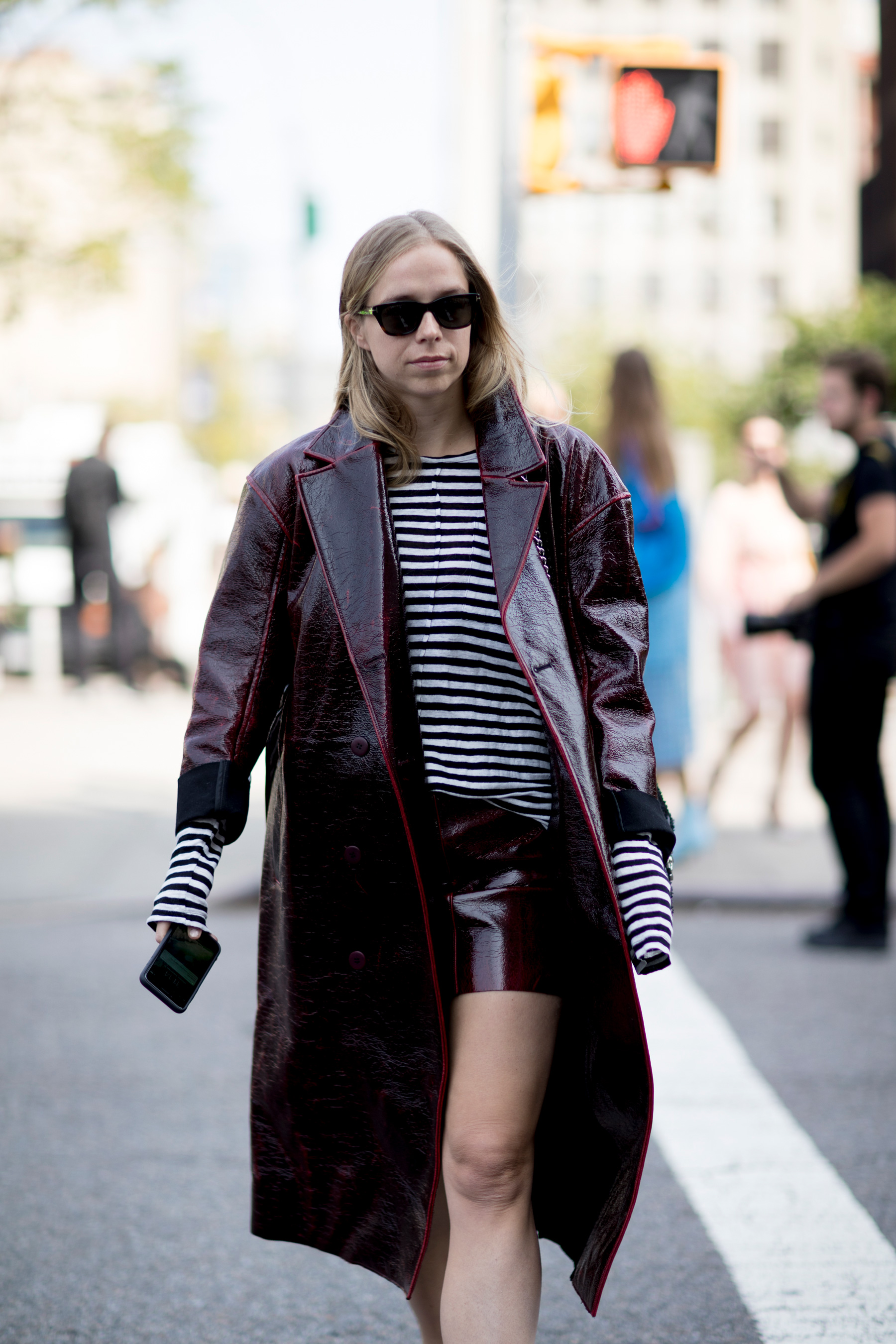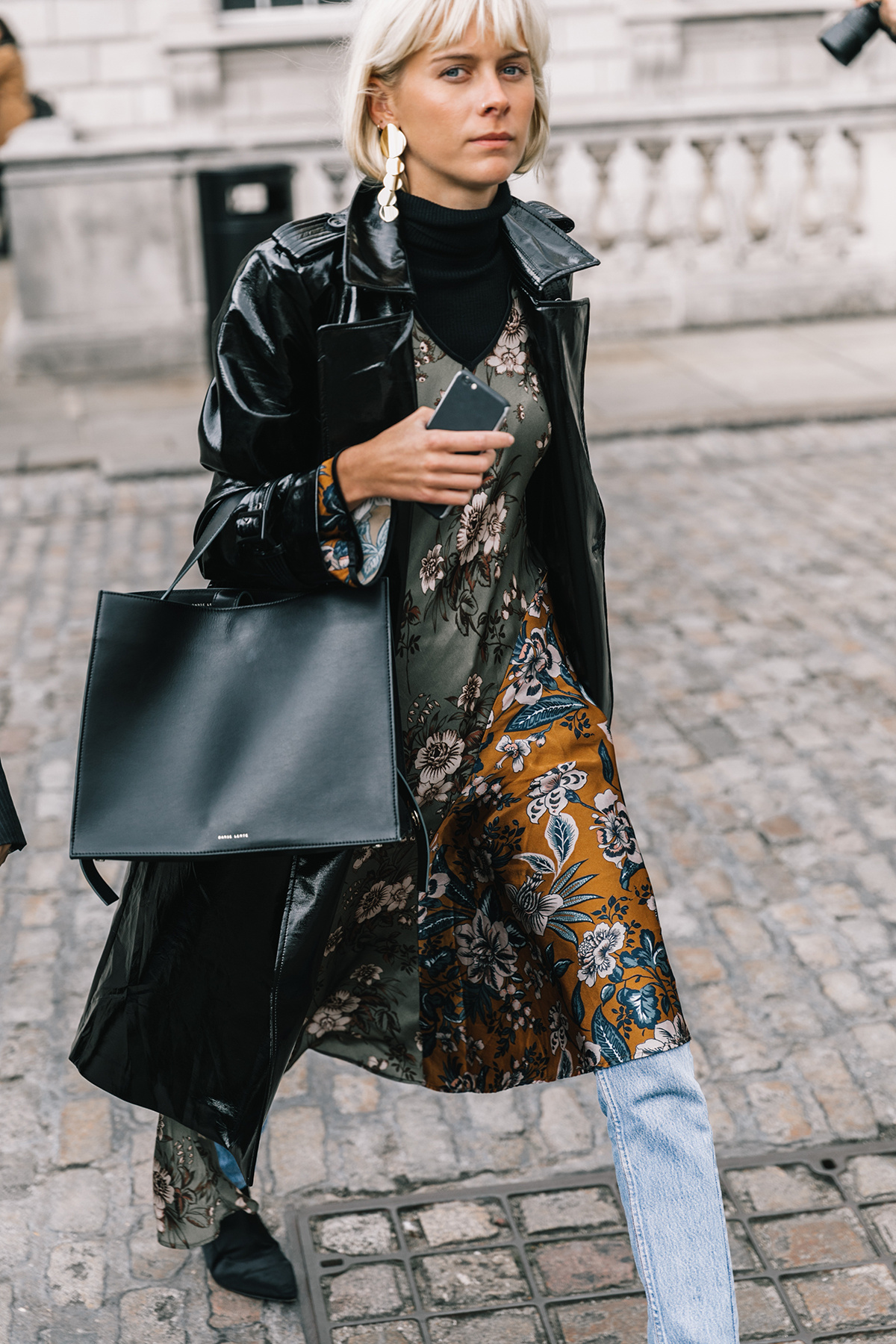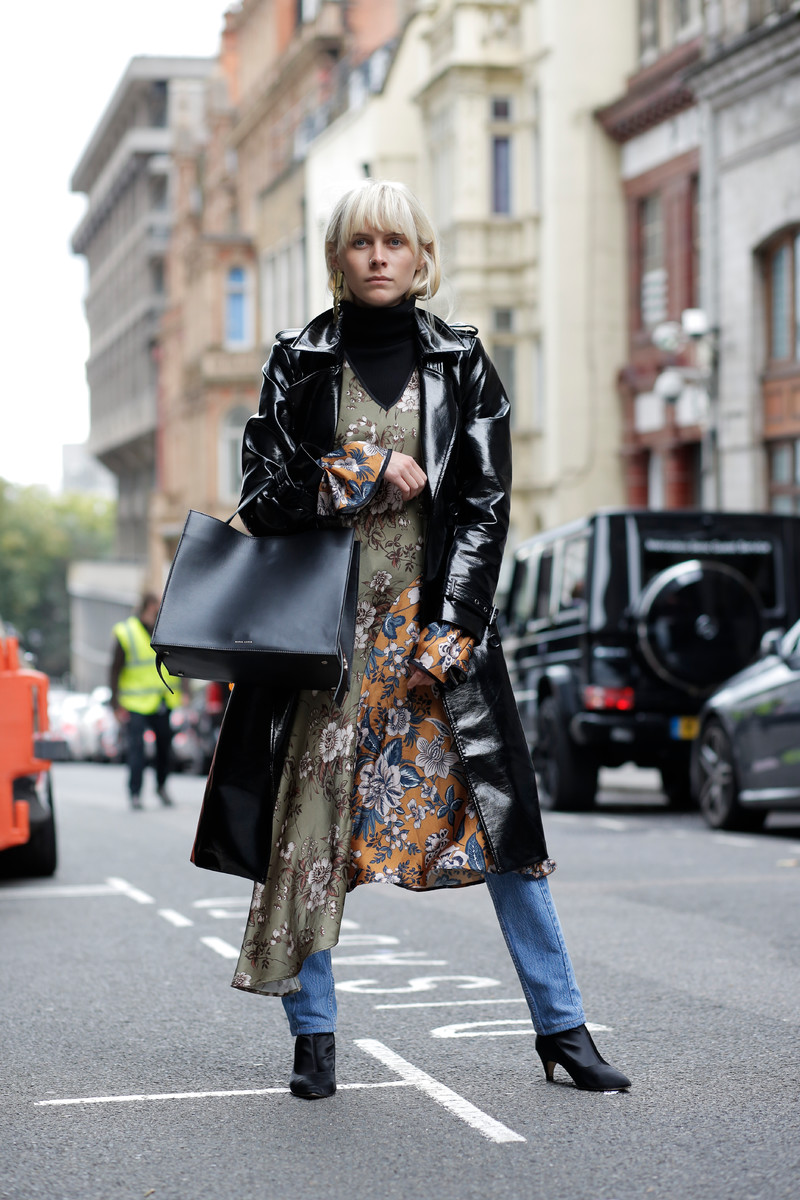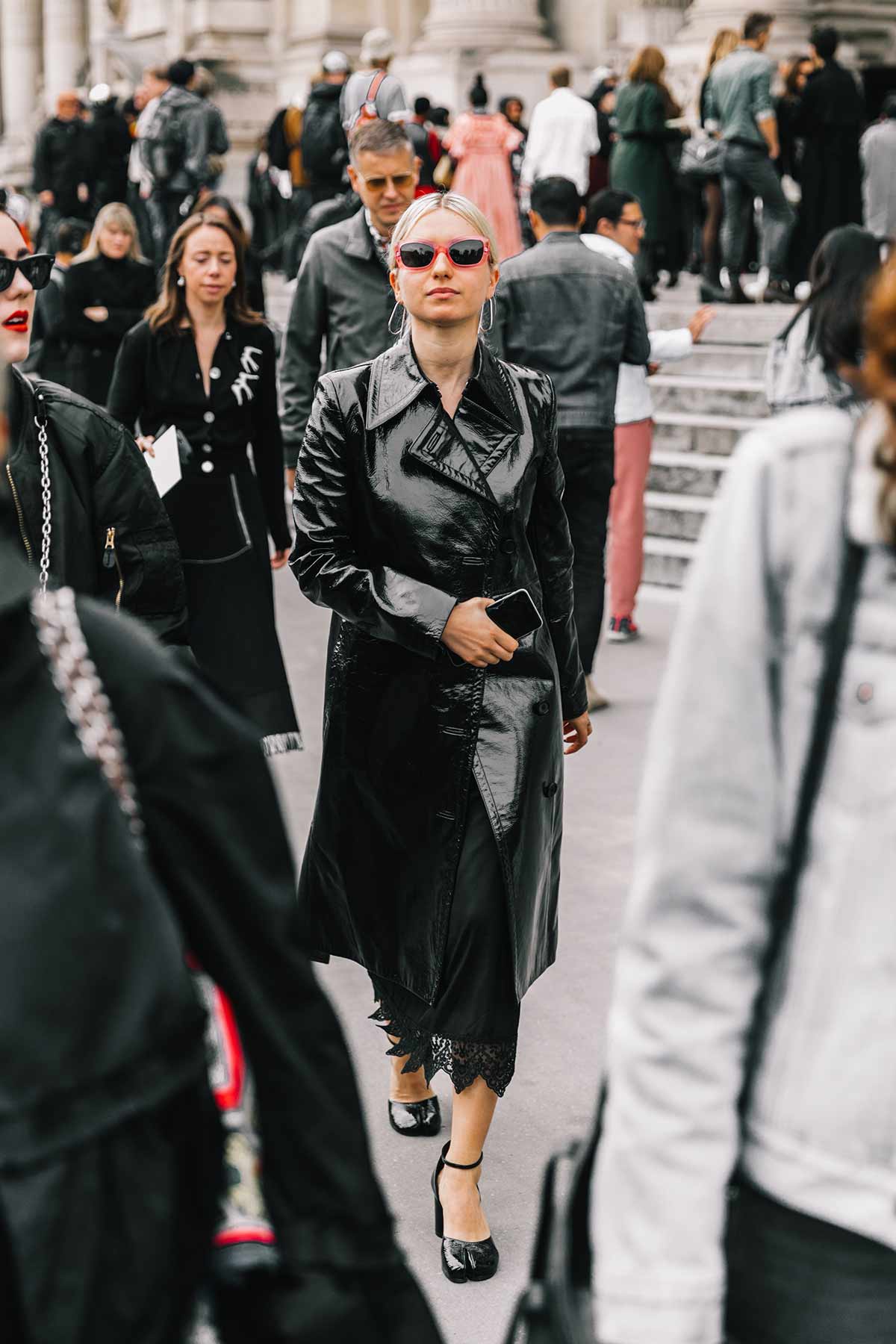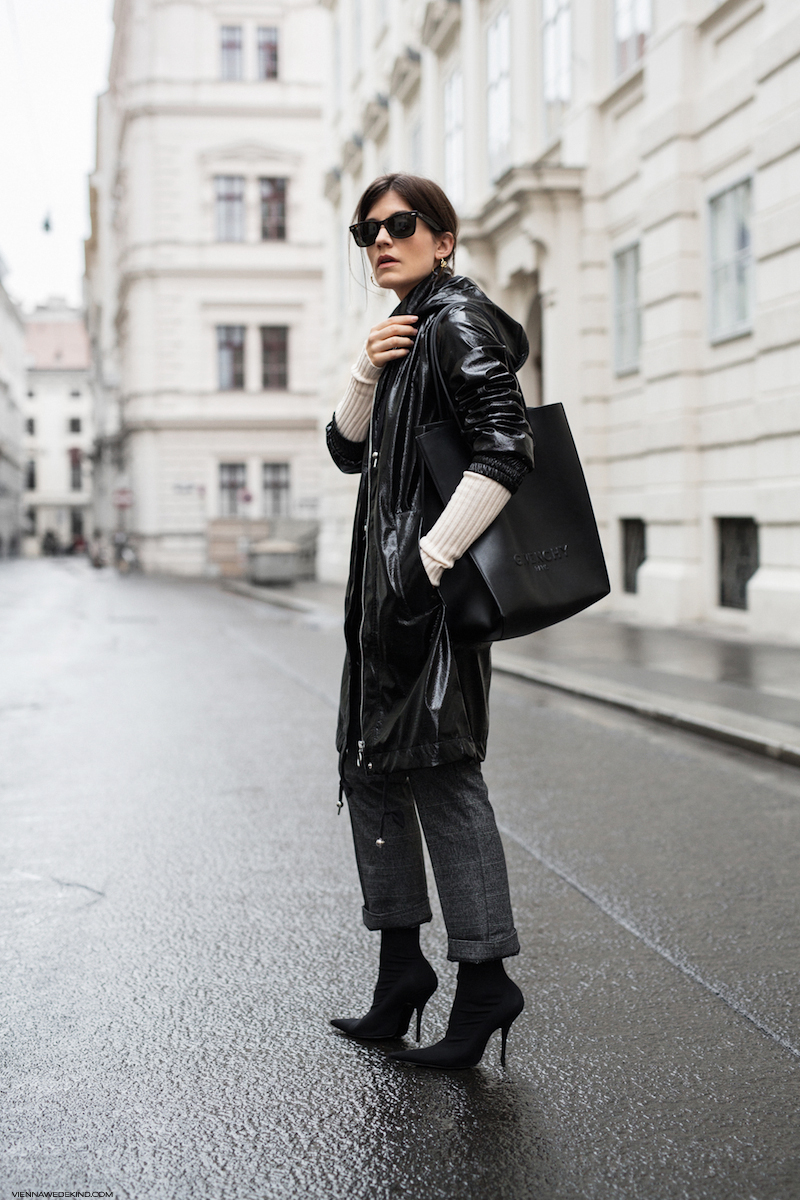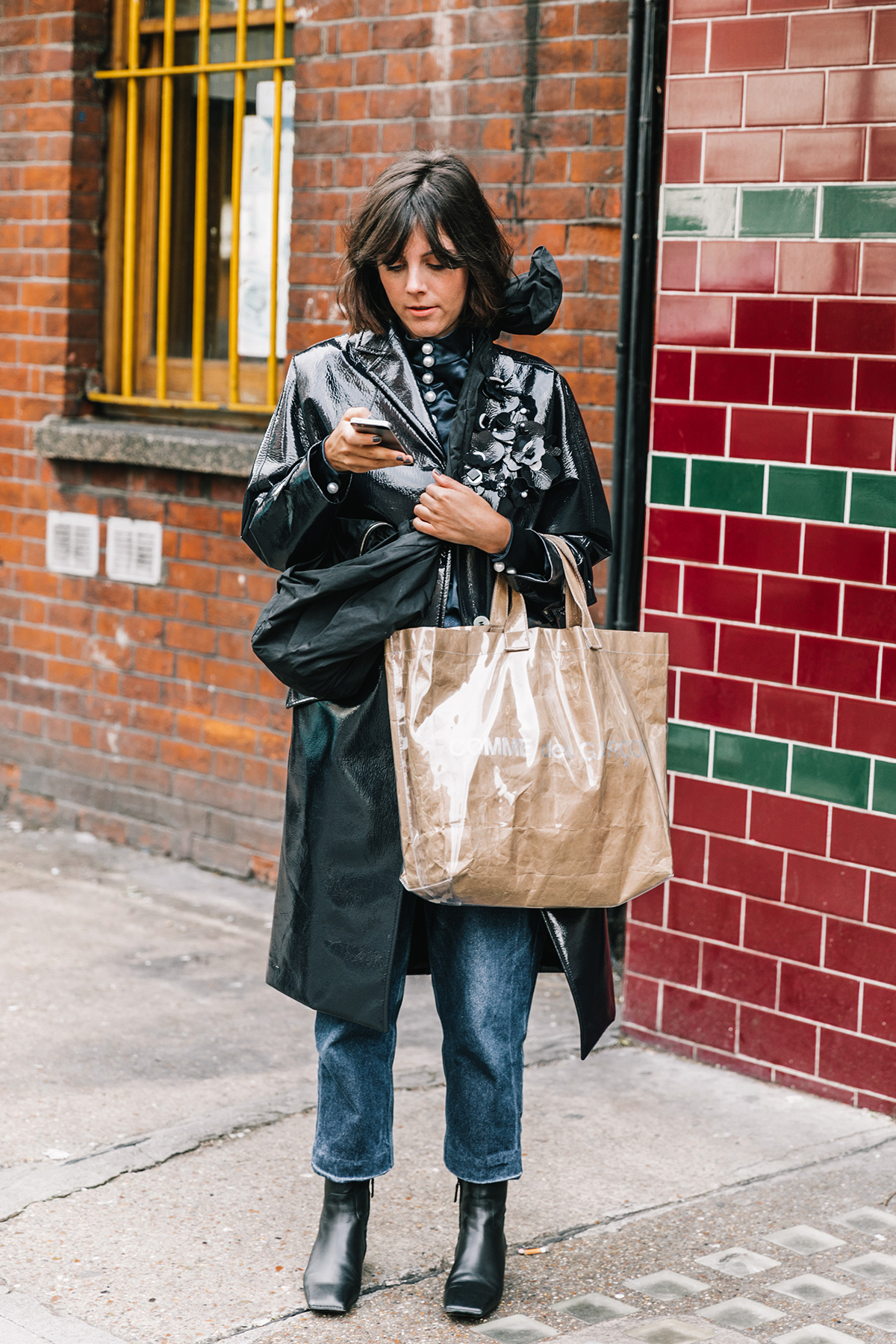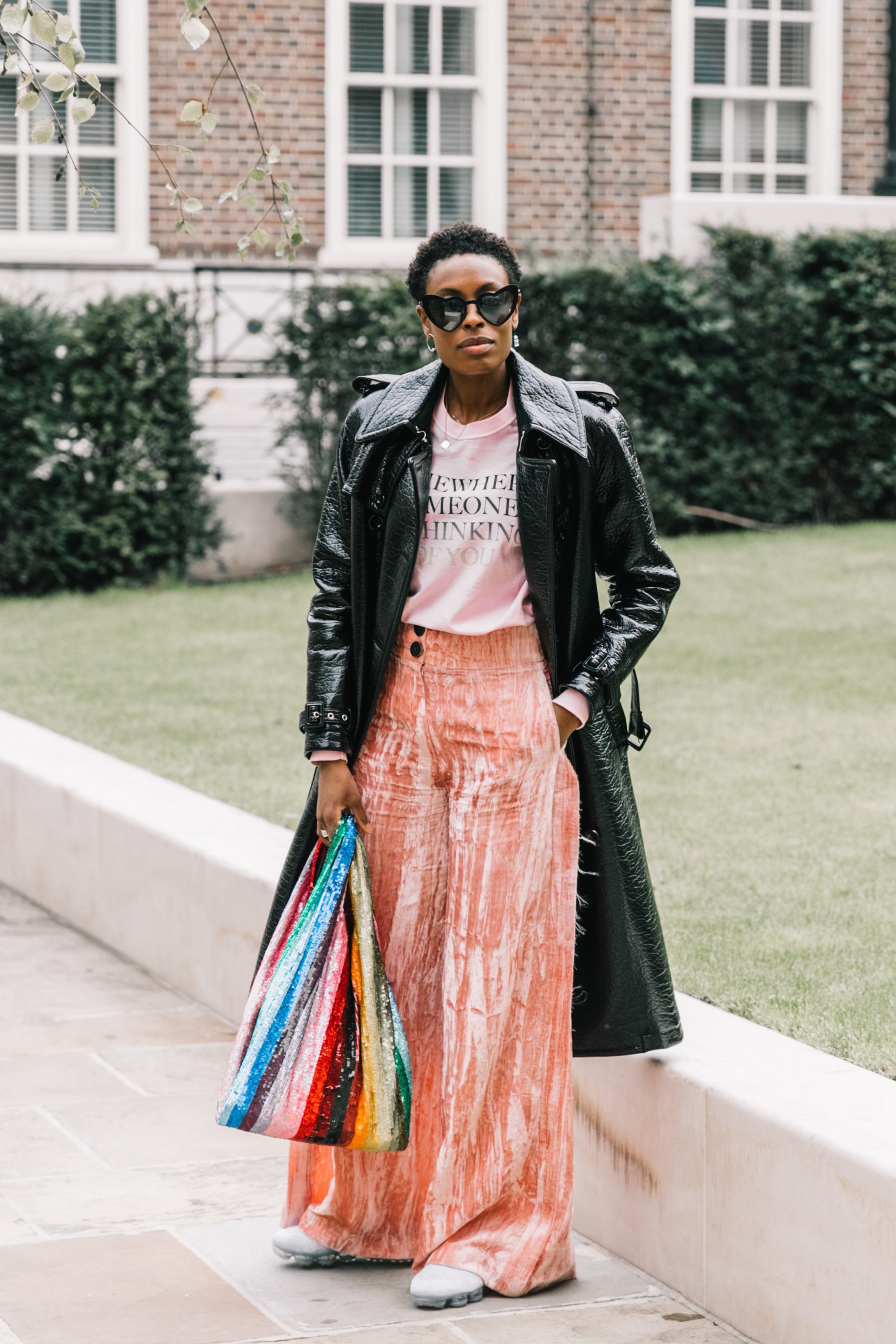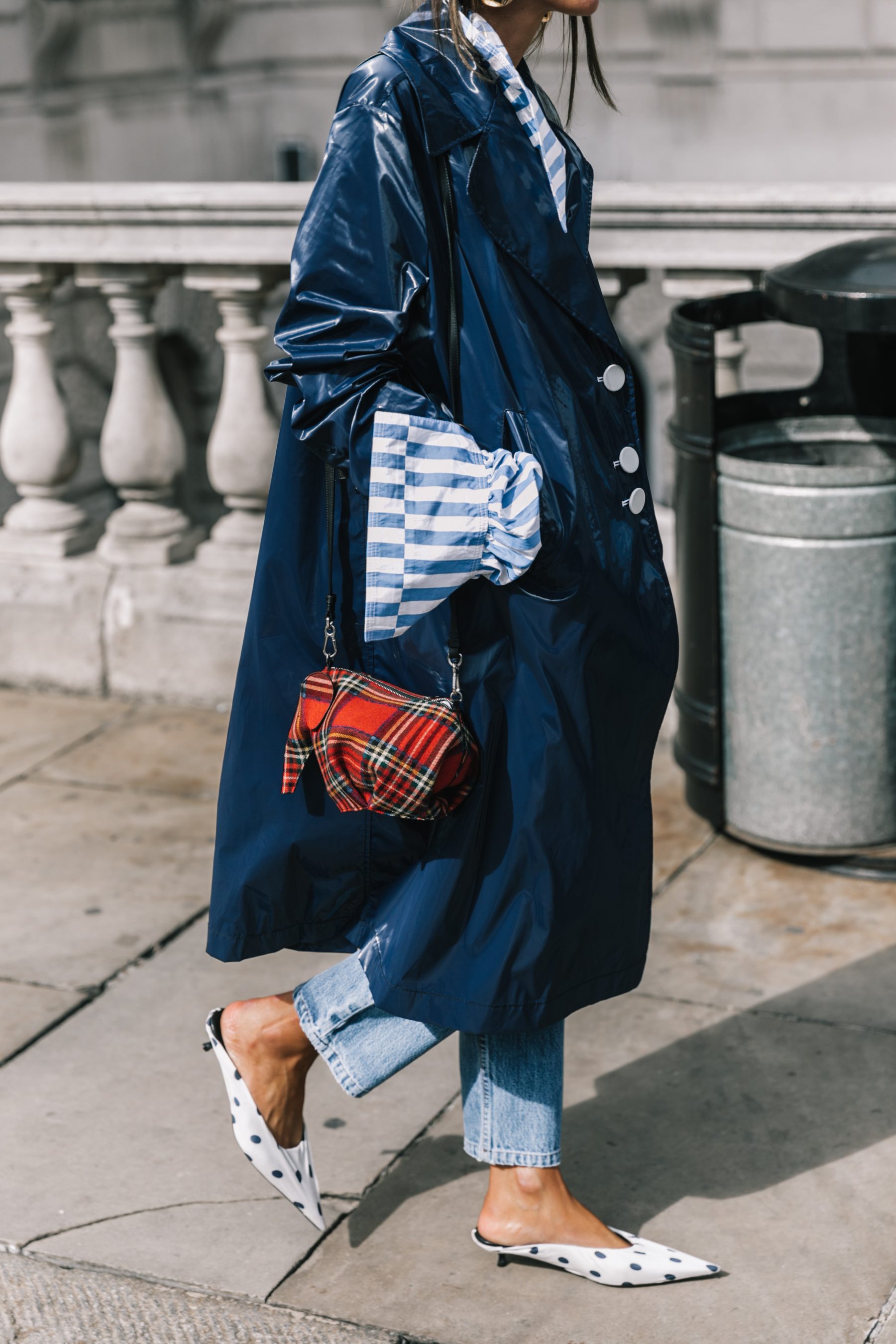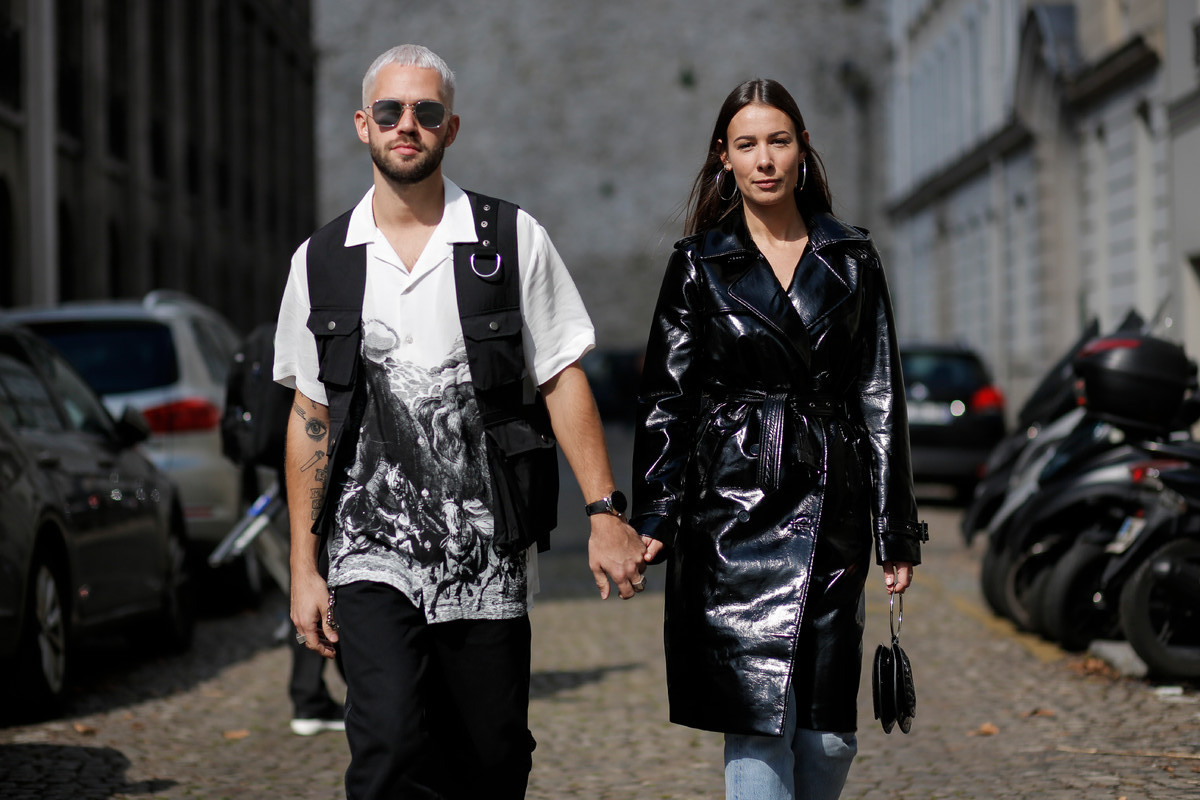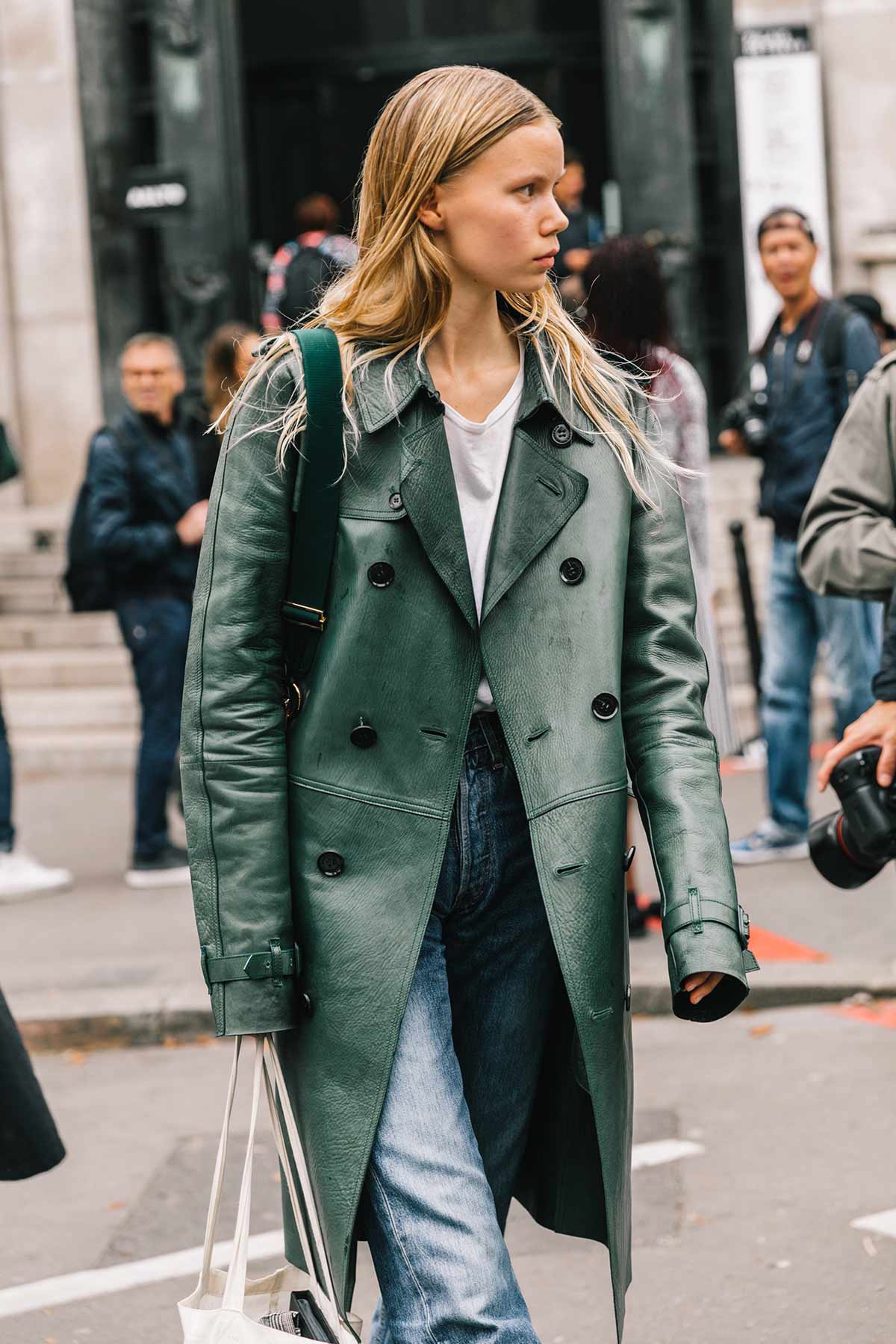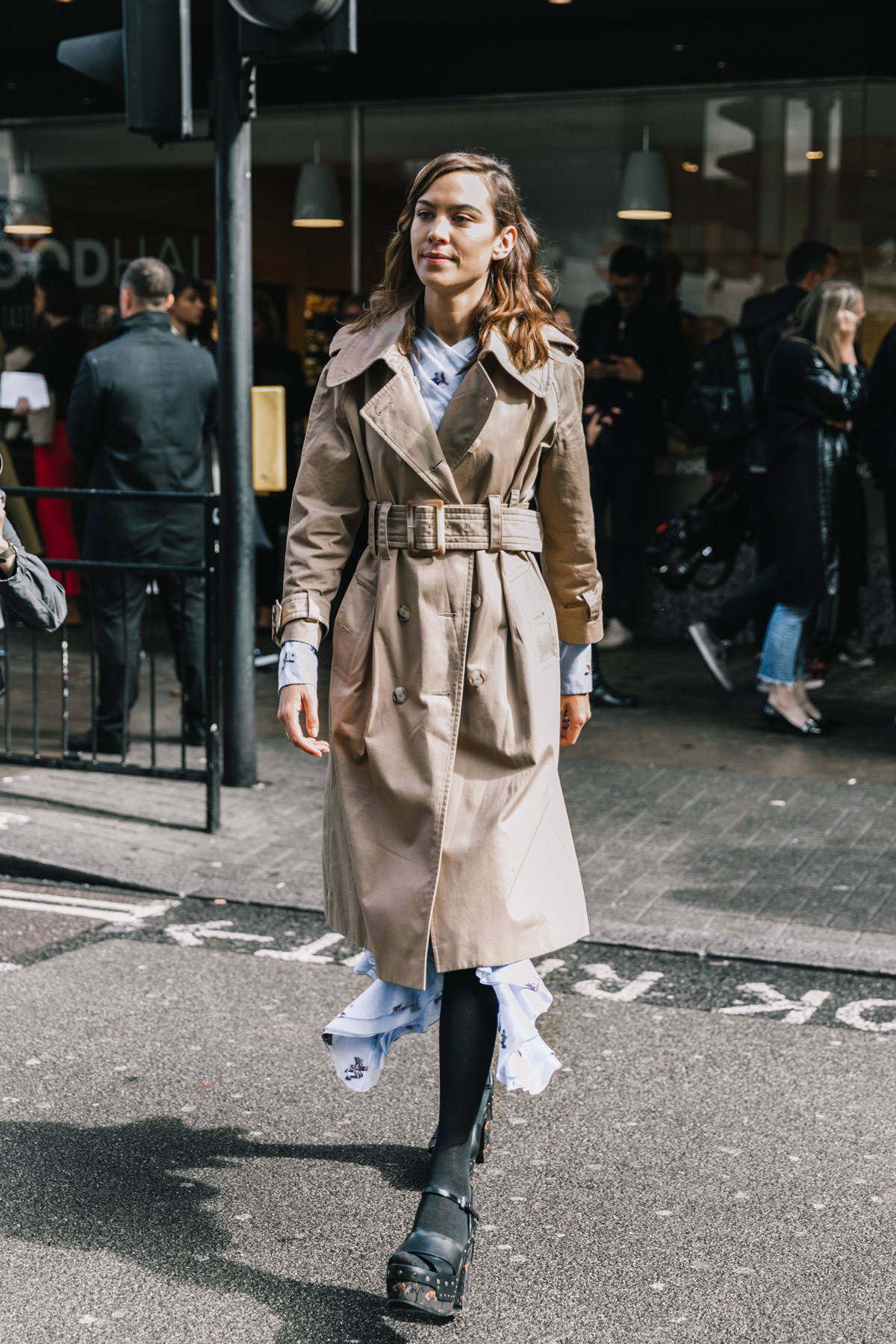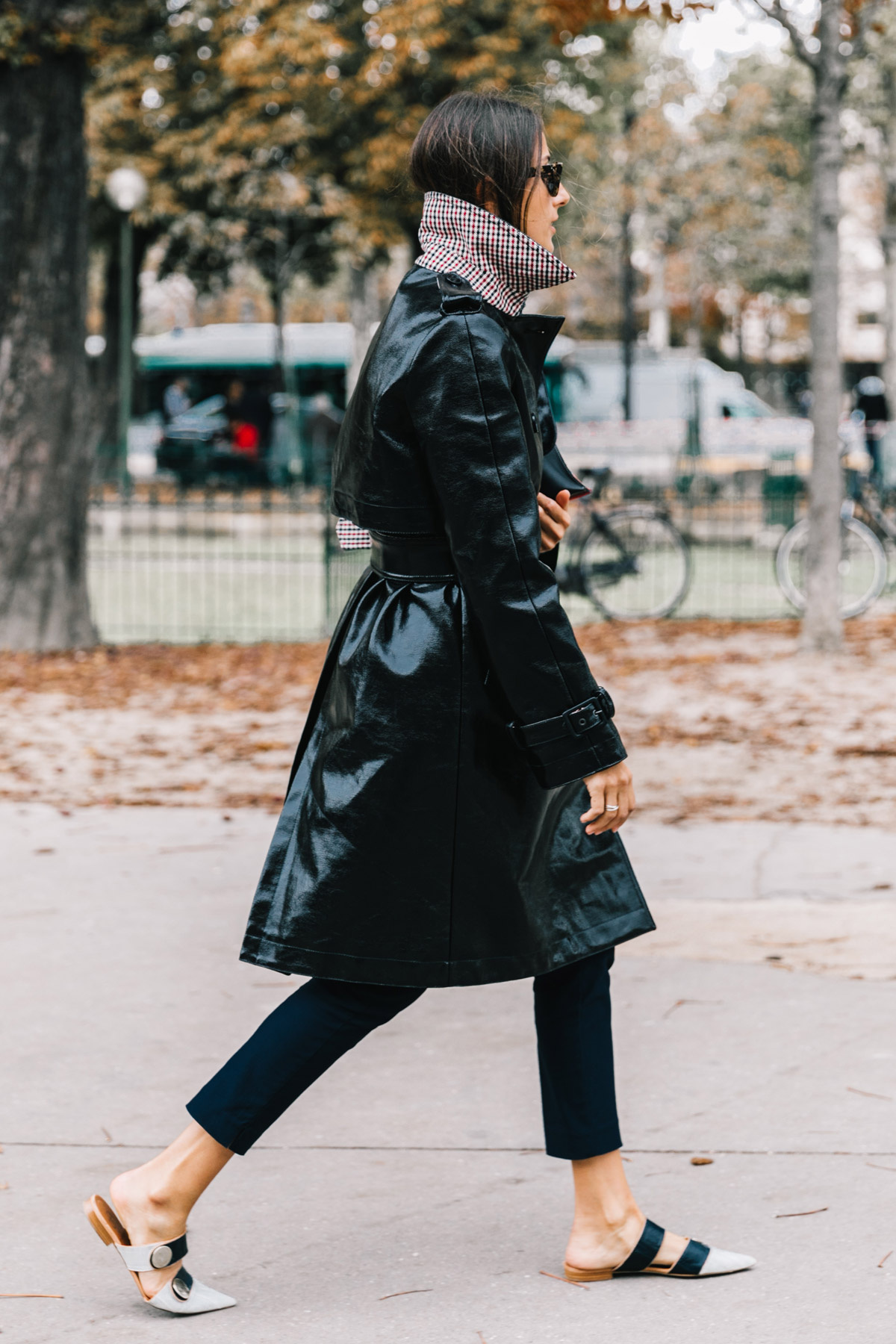 Photos via:
cover | teampeterstigter, vogue.es, viennawedekind
+ collagevintage, theimpression
Salva