5 July 2016
Summer Make Up Faves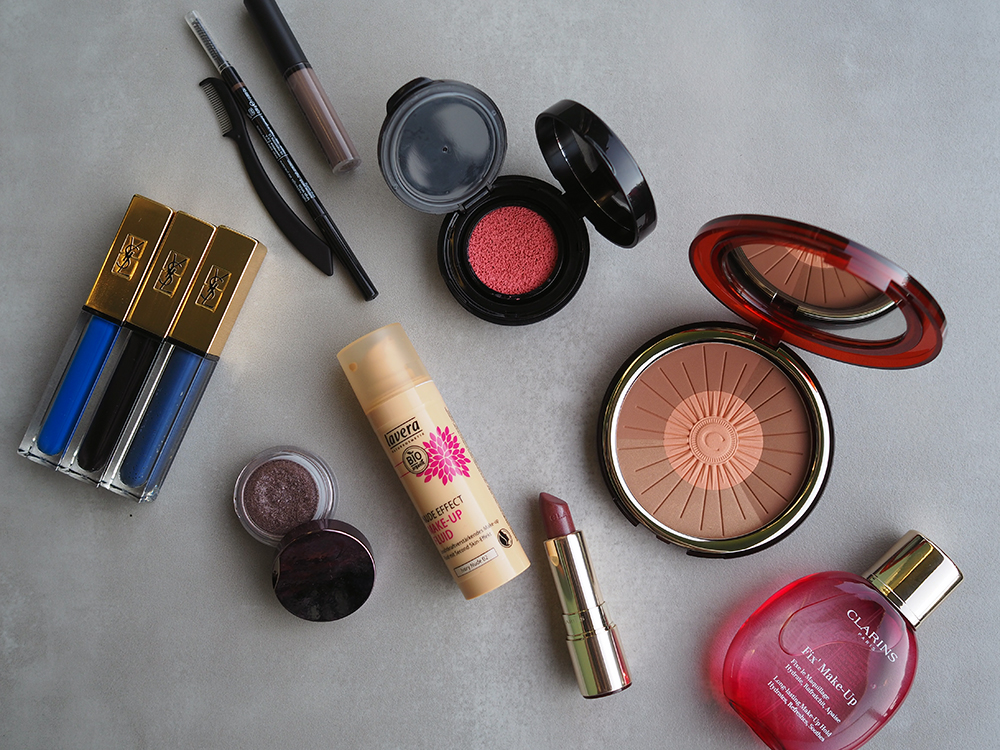 Here are some of my favourite Summer make up products right now.
CLARINS – OMBRE IRIDISCENTE EYESHADOW in 07 SILVER PLUM: I told you before I have a thing for taupe eyeshadow and this one (don't get fooled by the name, it's not silver) it's THE PERFECT taupe. I'm wearing it almost every day. Bright, very long-lasting with a good base and soft as butter and so easy to apply.
CLARINS – FIX' MAKE UP – Long-lasting make-up hold, hydrates, refreshes, soothes: that's exaclty what I want to do all Summer long, spraying something fresh and nice smelling on my face. And since it fixes my make up as well it's even better. Love it.
CLARINS – BRONZING & BLUSH COMPACT: the packaging looks SO good a big wonderful bronze. And bronzers are for Summer as a swim in the sea!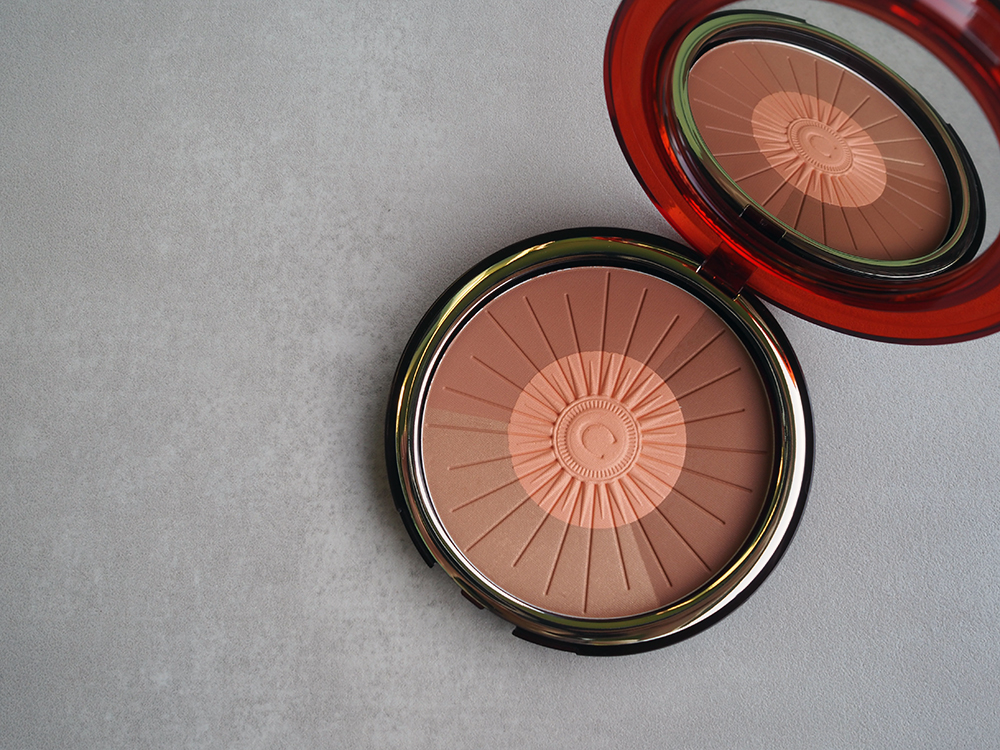 LAVERA NUDE EFFECT MAKE UP FLUID: I love natural skin care products but I didn't natural make up foundations. Until I tried this Lavera one. A good alternative if you're looking dor organic make up, and it's also very cheap for it's good effect!
CLARINS JOLIE ROUGE BRILLANT LIPSTICK in 06 FIG: these Clarins lipstick have a lovely texture, so smooth and moisturizing. they give you brightness and colour on the lips but not too beach. perfect to wear on holidays, and even on the beach.
LANCOME CUSHION BLUSH SUBTIL in 032 SPLASH CORAIL: Oh cushion make up I'm a fan of yours since years now, or better since my first Japan travel. and now we have cushions here in Europe, too. After foundation there comes the first cushion blush by Lancome. perfect for travelling. I'm always afraid that my blushes get broken on the plane or travel, since it already happened more than once. So no powder blushes for me any more. This one is also perfect to aplly on the go, no need of a brush.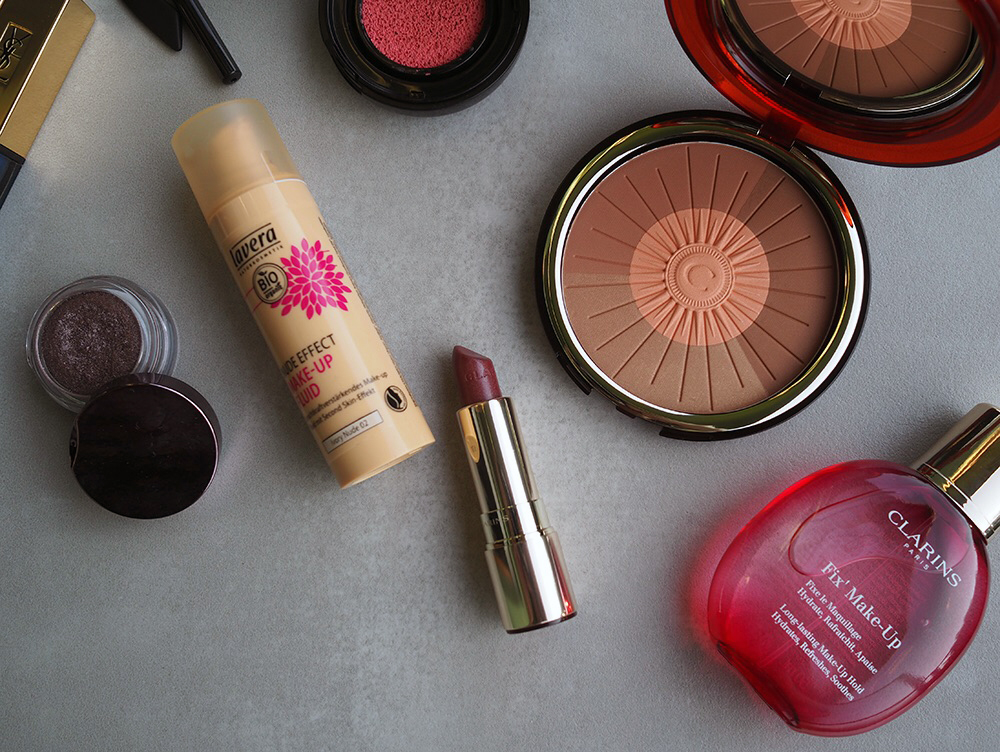 YSL VINYL COUTURE MASCARA in different colours: black mascara that's always a must. But coloured mascaras in bright or dark blue? that's something to play around during Summer. More colurs in the Summer months is fun.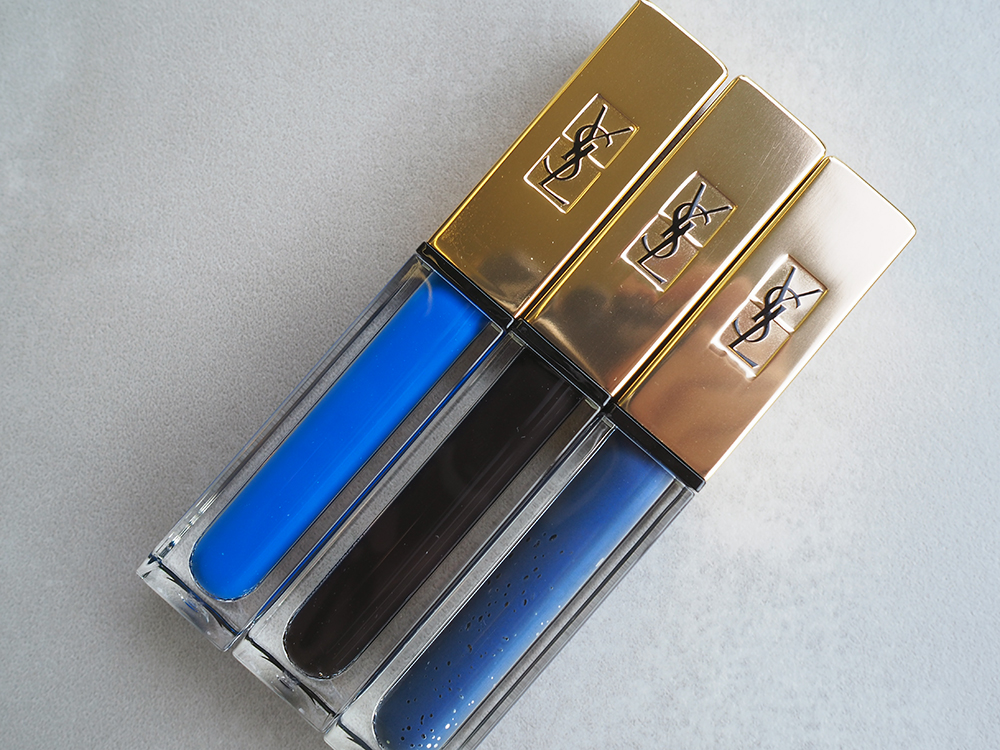 Photos by me | BlueisinfashionthisYear.com